What Differentiates Online.cars From Other Used Car Dealers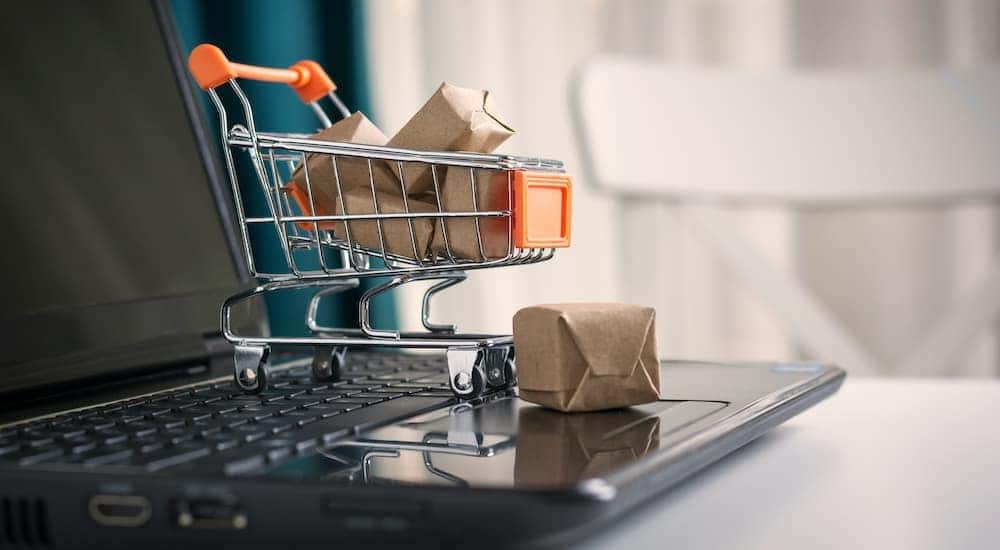 Have you been asking yourself, "Where is the best dealership to find used car sales near me?" Ask no more – at Online.cars, you can find whichever perfect used vehicle you are seeking. There's no longer any need to drive from used car lot to used car lot seeking your next vehicle. That's because we have a free nationwide database search for the particular used vehicle you want and will deliver it to your doorstep.
But let's take a closer look at what makes Online.cars different from other used car dealers.
Any Car, Any Place
First and foremost, there's no one else that can compete with our Patented Nationwide Search software. It has one of the largest inventories of used cars from all types of manufacturers with a variety of makes and models of cars that change on a daily basis. You'll be astounded at the choice of used vehicles: over 200,000. Your local used car dealer can't compete with that number. And if we can't find your particular vehicle, we'll give you a $200 American Express Gift Card just for letting us make an attempt.
But first, let's tell you about the search process. It's fun and easy to use. Just answer some basic questions about your vehicle search. According to your specifications, our patented nationwide software will begin to search for only top-notch used vehicles in the condition and price point you require, eliminating those that have had problems such as major accidents, salvage history, odometer fraud, airbag deployment, and all the potential electrical issues caused by flood damage.
After you've located the used car of your dreams, now comes the fun part. Your vehicle will be delivered to your home or office address within 24-48 hours after your deal is finalized. We have a patented-pending glass traveling showroom, an amazing truck with a glass-enclosed partition where your vehicle is protected. All your neighbors will be astonished to see this big truck delivering your vehicle. It will be delivered for free with a big celebratory bow and balloons. All you need to do is sign a few legal forms and finance documents upon delivery, and the keys will be yours. Unlike local used dealerships, you'll never have a need to leave your home or office. You'll find the entire Online.cars process to be quick, easy, and seamless.
If you don't want us to bring you your car, you can always visit us at our state-of-the-art headquarters in Cincinnati, Ohio. We would enjoy giving you a private tour, and you'll also receive a $150 gift card to the famous Montgomery Inn rib house, where you can enjoy dinner and celebrate your new car.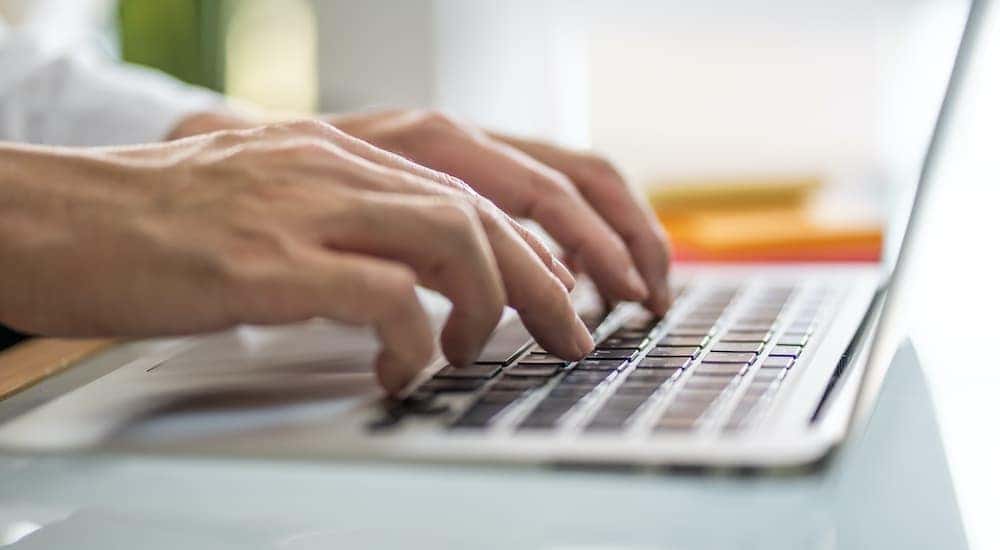 We Work For You
While you search, we'll make sure that you're as educated about your choices as possible to make a knowledgeable deal. You'll be able to easily find valuable reviews, compare different vehicles, check financing options, and even warranty specifications. Before you make your final choice, you'll already know everything about the Manufacturer's Suggested Retail Price (MSRP), invoice price, trade-in values, incentives, inventory, and recent transactions. It is all available 24/7 online for you to access at your convenience.
What else sets us apart? Personalization, that's what. Our team of knowledgeable Vehicle Solution Specialists will work with you one-on-one. You'll be assigned your own dedicated person who will assist you throughout the entire process of buying or leasing your Online.cars vehicle. They are trained to answer all your questions, whether it be about financing or scheduling delivery of your vehicle. To ensure that you have peace of mind, your Vehicle Solution Specialist will provide you with a CARFAX Guaranteed Clean Vehicle History Certificate. This guarantee from an independent third party protects you from costly hidden problems with its buyback guarantee.
Our differentiation doesn't end there. We're 100-percent owned and backed by McCluskey Chevrolet, the number one volume Chevrolet dealership in all of Ohio, Kentucky, and Indiana. McCluskey has delivered vehicles to satisfied customers in all 50 states and has been in business for over 90 years. We aren't some online-only business with no track record – we have deep roots in the area and a long history in the automobile industry.
Peace of Mind With Every Sale
What else sets us above conventional dealerships? We don't just sell you a used vehicle; we offer a variety of guarantees, protections, and coverage just for you. We're proud to offer our very own vehicle warranty protection. Why is it so good? That's because it includes a Lifetime Mechanical Warranty, which is much stronger than a conventional warranty. To keep the warranty in effect, all you need to do is get your oil changed every 6,000 miles. We're also proud to offer Guaranteed Asset Protection (GAP) coverage. This extra valuable insurance helps to pay off your auto loan in case your vehicle is totaled or stolen, and you owe more than the car's depreciated value.
But you may be wondering how you'll have your vehicle serviced. Well, Online.cars has that taken care of too. For those who live in the Cincinnati region, simply bring your car to the McCluskey Chevrolet service center. For those who are not local, we have a partnership with nationwide locations at Tire Discounters to handle your service needs.
In case you have a change of heart after your vehicle arrives and it's not what you had in mind, we provide a 10 day/1,000 mile money-back guarantee from the day you receive your vehicle. We offer this guarantee on every vehicle sold by Online.cars. When your vehicle is delivered, our driver will verify with you your vehicle's odometer reading to ensure that you get your full 1,000 miles. This guarantee is critical when buying a car online.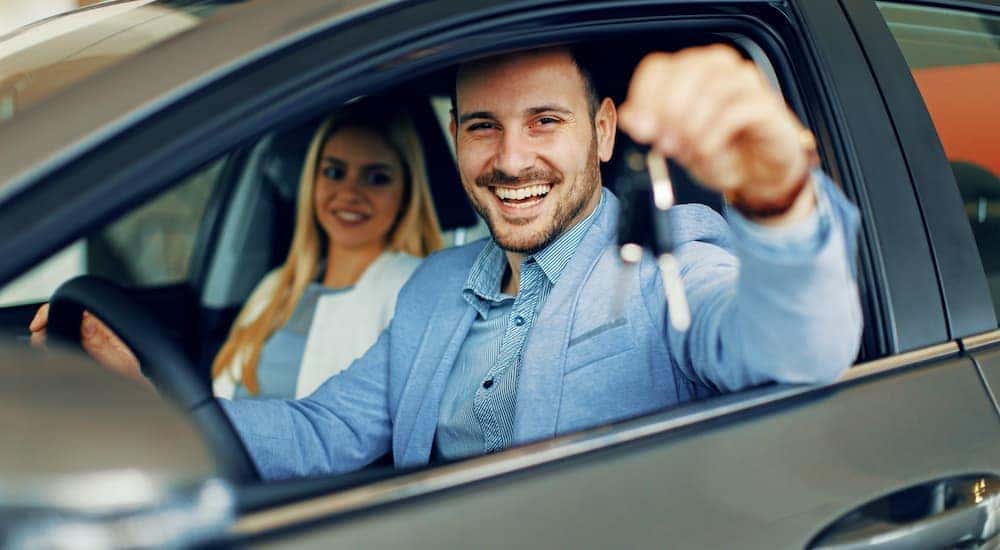 Experience the Advantages of Online.cars!
Everyone loves to be rewarded, and you're no different. But how many used car dealerships offer a reward program for you? Here at Online.cars, we do. After purchasing a used vehicle from us, we give you M-Bucks. This is money that can be flexibly used toward a down payment on your next vehicle purchase from Online.cars or McCluskey Chevrolet, spent on automotive supplies and tune-ups at any McCluskey Chevrolet or Tire Discounters, or used toward oil changes, tire rotations, new tires, body shop repairs, brake work, or any types of parts or accessories. Rewards start at $100 in M-Bucks just for making a purchase from Online.cars, and rise to $250 in M-Bucks if you refer a new customer who either buys or leases a vehicle from us.
As you can see, Online.cars is different from any other used car dealership. We've revolutionized the car buying experience. No more driving from dealership to dealership – your time is too precious in today's busy world. In the comfort of your home and at the touch of your fingertips, you'll be able to compare all our top-notch used vehicles. You'll be delighted with our fast and friendly used car buying experience. Wherever you live, we bring the car to you. We invite you to visit us at Online.cars to see our vast used car inventory and learn how our popular service works. We're here to serve you and your used car buying needs. Let's get to know each other better and see how we can help you find the used car of your dreams.