What to Expect from an Online Car Dealership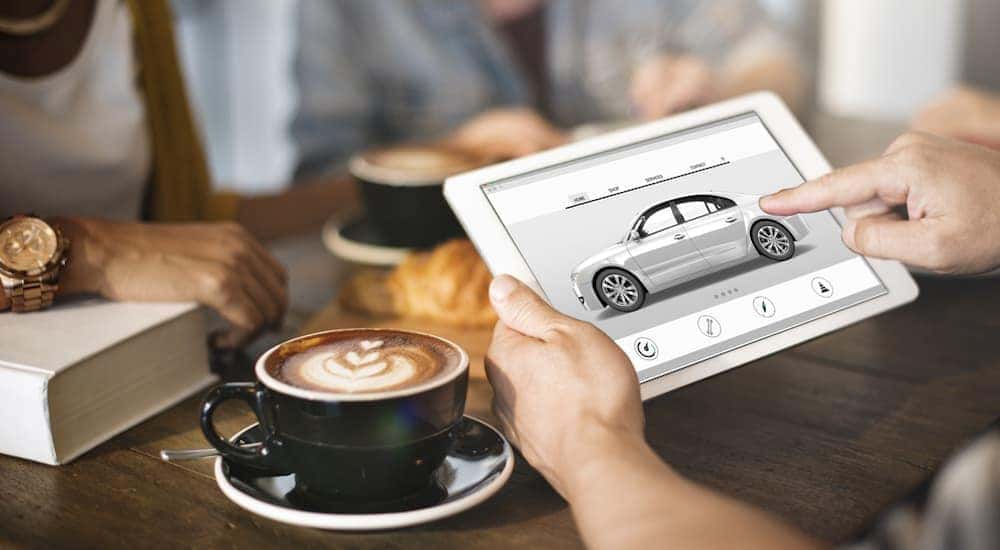 What do you expect when you walk into any Indianapolis dealership? Great one of a kind service tailored to your needs? A plethora of cars to choose from? Plenty of resources to help you make the most out of your car buying experience? While you have every right to expect these things out of a traditionally used car dealership, it may be unrealistic to expect this kind of experience out of the ordinary dealership. Times are changing, and if you're one of the many car buyers trying to find a 'used car lot near me in Indianapolis,' you may want to look for something beyond the traditional dealership model. At Online.cars we're more than the ordinary, providing a dealership experience that is almost completely online. But how do you buy a used car from an online dealership? Well, continue reading, and we'll show you why the traditional car-buying method is well past its prime, and how you can find the used vehicle of your dreams at Online.cars.
For the longest time, potential car buyers would visit a local dealership or physical used car lot to browse a wide selection of pre-owned vehicles. The car buying process would involve test driving vehicles, thanks to the guidance of a team of used auto dealers. After so many test drives, the potential car buyer would sit down one on one with a sales representative to discuss finances and any add-ons. This process would likely take an entire day, with the buyer might have been visiting the same dealership repeatedly if they didn't solidify a deal after the first visit.
Unfortunately, not only would this in-person process take a long time, but it may or may not end up in a higher sticker price for buyers — some used car lots upcharge their vehicles to cover their own internal expenses and the dealer's paycheck. While there is no guarantee of what this added expanse might be, some drivers would be left with a finalized price that may or may not match the actual value of the car.
Fortunately, in the age of computers and easy connection to the internet, the car-buying method is changing dramatically, and Online.cars resides at the forefront of this change. Not only do we provide an innovative and revolutionary shift in the auto buying experience, but we provide a fair price for each of our vehicles, and provide our customers with the resources and tools necessary to give them the deal that they desire and deserve.
What it Means to Buy from an Online Dealership
While every online dealership has a different method, at Online.cars we provide our customers with a sprawling virtual showroom of pre-owned vehicles. Instead of wandering through a physical lot, spending hours communicating back and forth with a dealer, through an online dealership, you can browse on your own time. And don't worry, at Online.cars specifically, we provide our customers with an easy connection to one of our digital sales representatives. Not only will they answer any questions you may have about a particular vehicle, but they'll walk with you step by step through the car buying process.
When you purchase a car from a physical used car lot, there is the chance that you'll interact with a dealer aggressive about making a deal at dealerships like Online.cars you can step away or put a pause on the car buying process, all with the simple click of a button. At the same time, you won't have to leave the comfort of your home, and two to three-day-long return trips to your local used dealer can be a thing of the past.
Contrary to popular belief, your selection won't be hindered at all when browsing an online lot like ours at Online.cars, and you'll be able to cover the entire lot with simplistic ease. At a physical dealership, it can be easy to miss out on a potentially great deal. After so many hours of walking through the lot, the first good deal you see may seem incredibly appealing, even if a great deal is right around the corner. With an online showroom, you can get a top-down view of everything offered, and you can easily sift through all the good deals to find that great one.

The Same Quality, at a Fairer Price
At Online.cars, quality is a top priority. We understand the stress associated with purchasing a used car. On top of the financial burden, it can be hard to guarantee the mechanical well-being of an engine, even after several test-drives. Fortunately, we try to remove some of this stress by inspecting each of our vehicles meticulously from top to bottom. On top of that, we extend a three-day or 300-mile money-back guarantee. We extend this guarantee to give our customers greater peace of mind. While we strive to provide the utmost quality in every vehicle that we offer, this guarantee allows you to return the vehicle should mechanical issues arise, or the vehicle doesn't live up to your expectations.
At the same time, we provide fair pricing for each of our vehicles. Unlike traditional dealerships, we make sure that all of our sticker prices match the true value of the car so that when you apply for financing, you're paying the price that matches the vehicle. To better ensure your peace of mind when purchasing one of our vehicles, we provide a detailed CARFAX Clean Vehicle history with each of our cars.
Now you may be asking yourself, 'how does an online dealership work, anyway?' While the idea of an online dealership may seem strange, our process is quite simple, and we have designed it to be as convenient as possible all the way through.
Our Process at Online.cars
As we mentioned before, every online car dealership is different. Each one utilizes a process unique to them to provide the utmost satisfaction and convenience for their customers. That said, at Online.cars we have a car buying system that is so unique we've patented it to be all our own. As with any other virtual used car lot, we'll give you digital access to our wide selection of preowned vehicles. We'll also give you a one-on-one connection to one of our highly skilled sales representatives who will guide you through the process seamlessly. Once you've selected a car and have determined a finance plan that adequately matches your budget, we'll deliver the car directly to you via our mobile showroom.
Yes, you heard that right. You don't need to go anywhere throughout our virtual car buying process, all of it can be done from the comfort of your own home. While the traditional dealership had a place of importance in the past, the auto buying industry, like most industries, is steadily transitioning to the digital space. As a result, both customer and dealer benefit, as the process is streamlined thanks to innovative technology. At Online.cars we strive to be at the cutting edge of the car buying experience and are always pushing the envelope not just in how we use technology, but how we provide for each of our customers.