Which Cars Should You Buy Used?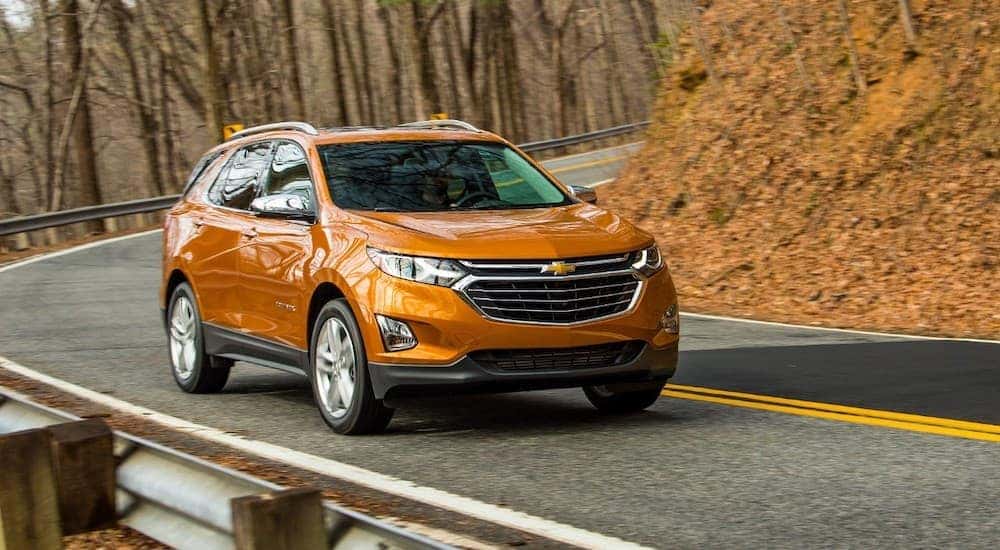 What does it take to be the best? Does it mean that one thing has to be more successful than something else, or can it be something as simple as the right shoe size? The truth is that if you're looking for the best used car in Columbus, there are a few key factors we have to consider. Not everybody is in the market for the fastest sports car, nor is every driver seeking a truck with over 36,000 lbs of towing power. Instead, the best pre-owned vehicles are sometimes the ones that you wouldn't expect. Because one shoe won't fit all, we've curated a list of a few popular pre-owned vehicles that you should consider if you live in the greater area of Columbus, Ohio.
The list that we've put together has a vehicle that should suit a majority of drivers out there. This includes those who need a reliable and efficient vehicle to complete daily commutes, drivers who are looking for a large and spacious SUV for family or friends, and those who want to do some towing on a budget. The very best part about pre-owned vehicles is the sheer vastness that the selection can bring you, and by utilizing something such as our patented Nationwide Search, it's easier than ever to find the perfect vehicle in only a few short clicks of the computer mouse. Here are our top three vehicles you should definitely consider buying used.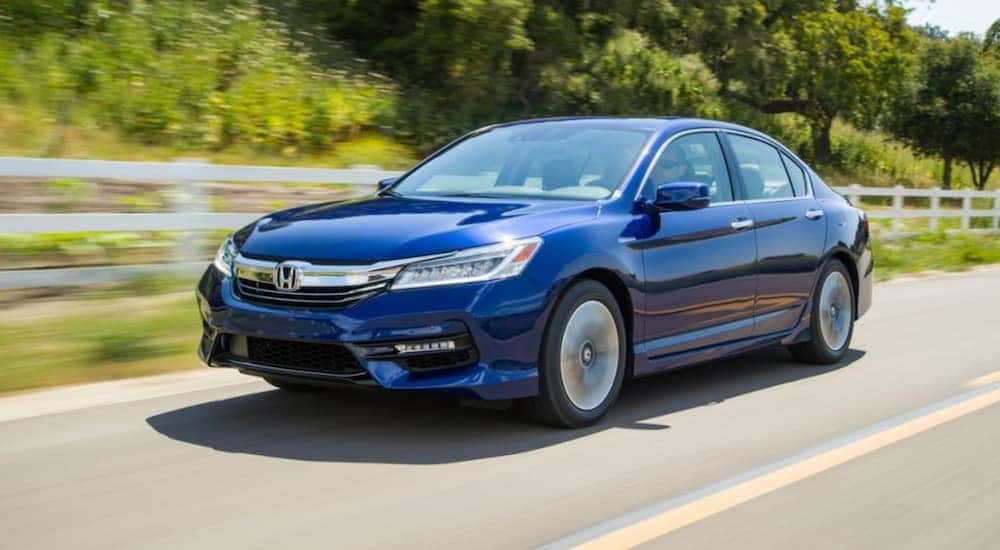 #1 Honda Accord
Simplicity, function, form. These three things best describe the Honda Accord better than anything else, and for a good reason. The Honda Accord is what many would consider being the quintessential sedan, and it serves as a fantastic vehicle to drive, whether it's the first car you've ever owned or even your fifth or sixth. Accord models can be highly configurable, and this attributes to a vehicle that can satisfy many different drivers. Commuters will be fond of the money they will be saving with various models boasting a turbocharged 2.0L I-4 that creates 252 hp and 273 lb-ft of torque, such as the one found in the 2018 Accord. Opting for one of these models will net you EPA-estimated ratings of 23 MPG in the city and 34 MPG on the highway.
The Accord is no stranger to modern-day amenities such as infotainment centers and associating features. Accord models with infotainment centers date back some time now, but if you want one that utilizes fan-favorite features such as Apple CarPlay and Android Auto, then you'll want to purchase a model from 2016 or later.
For commuting, many drivers will be pleased to know that the Accord is also available in a hybrid configuration once again. The return of the hybrid model took place in 2017, and with these models, you can get a 2.0L I-4 that links to a motor for a total power output of 212 hp and 232 lb-ft of torque. As you may expect, the advantage that this brings is an intense layer of efficiency, with the 2017 Accord Hybrid earning EPA-estimated ratings of 49 MPG in the city and 47 MPG on the highway. This makes for a total mileage range of 758-miles, which can save you a tremendous amount of money in the long run.
#2 Chevy Equinox
The Chevy Equinox is perhaps one of the most recognizable SUVs from one of the most easily recognizable brands within the entire industry. Designed and released in the mid-2000s, the Equinox is a ride that's as modern with the times as it's powerful. We're fond of the large cabin that can hold upwards of 63.9 cubic feet of cargo, and even if all five passengers are along for the ride, you still get a more than average 29.9 cubic feet of space. The later models kept with the turbocharged 1.5L I-4 engine that we've seen on Equinox models dating back to 2018. This powertrain gives the Equinox 170 hp and 203 lb-ft of torque, with exceptional EPA-estimated ratings of 26 MPG in the city and 32 MPG on the highway.
Opting for an older model, however, will give you more performance, and this is because you can find a used model that still utilizes a turbocharged 2.0L I-4 that no longer exists within the lineup. Models with this engine will instead give you a much heftier 252 hp and 260 lb-ft of torque, and this comes paired to a 9-speed automatic transmission instead of a 6-speed. Even after these performance gains, the powertrain can give this SUV adequate efficiency for its size with EPA-estimated ratings of 22 MPG in the city and 29 MPG on the highway. Another advantage of opting for the more powerful engine is an increase in towing capacity up from the standard 1,500 lbs to 3,500 lbs. This means that older models such as the 2020 Equinox, for example, can still tow more than their successors.
If you're going to be in the market for a pre-owned Equinox, then we recommend purchasing one between the 2018 model and the current day. The primary reason as to why we say this is because of infotainment and technology. Inside of 2018 Equinox models and later, the implemented infotainment center was met with highly useful and immensely praised features like Apple CarPlay and Android Auto. These two pieces of software that combine with your smartphone to bring a fresh layer of connectivity to your on-road experience have been around on the Chevy Equinox since this point. There's even a chance that the vehicle you're looking to replace may already have these features, so be sure to include them within your searches.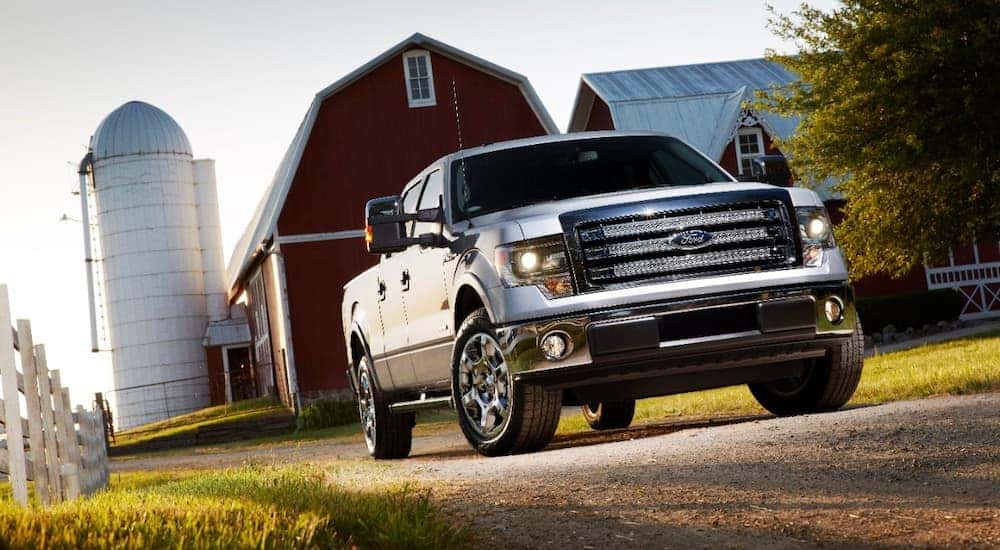 #3 Ford F-150
We wanted to recommend at least one pickup truck, so why not go for the very best at this price point? The Ford F-150 needs no introductions and proves by example. The F-Series has been a part of Ford's lineup dating back to the 1940s, and the latest release is that of its fourteenth generation. In regards to longevity, the F-Series has many different trucks beat, and with so many models to select from, it's easy to find one that better fits your budget. And of course, towing has always been a crucial part of the F-150's success, and this will hold regardless of how far back in time your searches take you.
One certain thing is that the F-150 is always evolving, and each generation brings forth a new slew of engines to select from. Taking the three model years into consideration when the latest generational leaps have occurred, we have the 2009 F-150, along with the 2015 and 2021 models. With the 2009 F-150, the best available engine was a 5.4L V8 that produced 320 hp and 390 lb-ft of torque, and properly equipped F-150 models with this engine can tow up to 11,300 lbs. Best of all, you can expect to find the 2009 model at a fantastic price nowadays.
The best engine that came out of the following generation was a 5.0L V8 engine that offered more efficiency and certainly more power, with this engine bringing forth 385 hp and 387 lb-ft of torque. Towing capacity was increased with this generation, this time up to 12,200 lbs if you opt for the EcoBoost twin-turbo 3.5L V6 engine. Opting for the aforementioned V8 engine will give you a maximum towing capacity of 11,100 lbs.
Lastly, the most recent F-150 generation brought forth an even more powerful twin-turbocharged 3.5L V6 engine, this time upgrading the performance to a hefty 400 hp and 500 lb-ft of torque. The result is yet another increase in towing capacity, this time finally hitting the 14,000 lbs mark. However, these models will certainly cost more than the older ones. As you can see, purchasing a pre-owned truck is going to be a great way to get the power you need at a better price without losing out on anything.