Why Online.cars is the Best Online Used Car Site
While there are many options for Louisville online car sales, Online.cars is the best online used car site for people who are looking to buy a quality and affordable used car. Here at Online.cars, we are constantly extending our services, making it easier than ever to buy a used car online. We do our best to keep our inventory up to date with a wide selection of popular models and provide our customers with all of the information they need to make a quality purchase decision.
An Insider's Look at Buying Used Cars Online
At Online.cars, we've streamlined the process of finding and purchasing a used car that meets your specific needs and fits your unique budget. Our service allows you to browse through our constantly updated inventory of quality used cars of all makes, models, and years. We have a variety of car search tools that make finding the right car for you quick and easy. You can filter your search by any or all of the following:
Vehicle location
Vehicle year
Vehicle make
Vehicle model
Vehicle's mileage
Vehicle body style
Intended price range
And more, including multiple combinations of the above filters
Once you've found a car from Online.cars that you can't wait to bring home, you'll be able to take advantage of our car valuation tools. These free resources allow you to obtain a value for your trade-in or get an estimate on what kind of monthly payment you could expect with the purchase of a new vehicle. We use all of these services and more to make your online car shopping journey as seamless and enjoyable as possible.
Whether you're looking for a used car online at your home or on the go, we make it easy to find and purchase the perfect used car. And when you're done shopping, we can even deliver your new vehicle right to your home! Depending on where you live, we will be able to deliver your dream car to you within 24-48 hours after payment has been finalized. And the best part is, if you live within 150 miles of Loveland headquarters, we'll even deliver your car to your home for free!
Don't worry if you live outside of that range. We'd still love to deliver your new vehicle to you, and at an affordable cost. We want to serve you, no matter where you live. Or, if you prefer, you are more than welcome to come and pick up your new car in person and then drive it home yourself. Regardless of how your new vehicle gets to you, if you change your mind for whatever reason, you have 10 days to change your mind and get all of your money back! It doesn't get much easier than that.
We want to be your choice for buying a high-quality, affordable used car. And we're willing to do whatever it takes to make your car shopping journey as enjoyable and stress-free as possible. Don't worry. We've got your back and know exactly what it takes to make your online car-shopping experience a success from start to finish.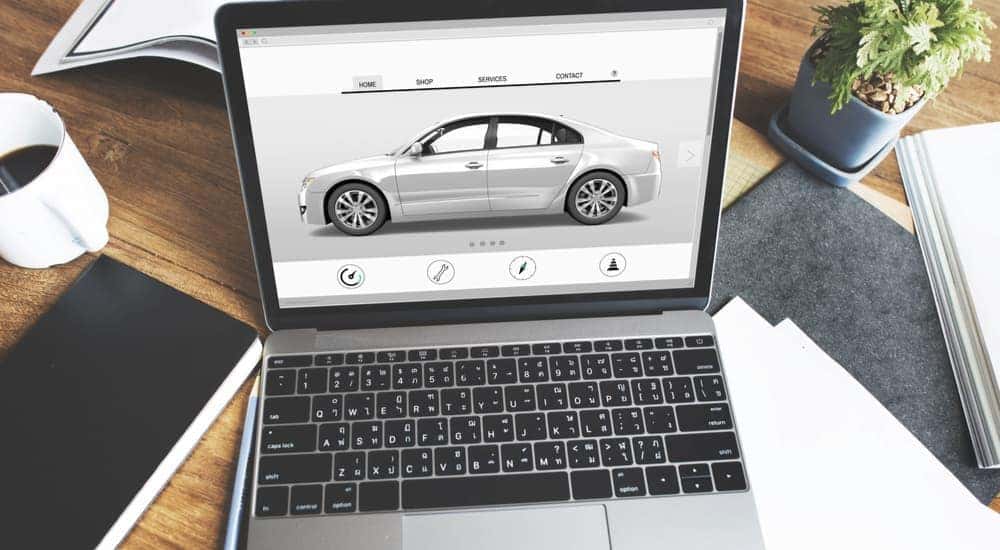 Tips for Shopping for a Car Online
Before you start your search for the perfect used car at Online.cars, there are some tips that can help you prepare to shop smartly and successfully. First, decide what kind of car you're looking for. For example, do you want a fuel-efficient commuter vehicle, a family vehicle that can seat plenty of people, or a powerful work truck that can truly get the job done? Are you looking for a vehicle that comes with a built-in WiFi hotspot and a wireless charging station, or a bare-bones vehicle that will save you as much money upfront as possible?
Make a list of all the features that are most important to you in a new vehicle, then sort them into must-have items and nice-to-have items. Give yourself a price limit to work with while shopping. This will give you the clarity you need while searching for your perfect vehicle. Then use the online filters on our website to narrow your potential vehicles down by these important features and aspects.
Make sure to do your research as you shop. Find out all you can about the vehicles in question before picking a specific one out, and do some price comparisons to make sure you are getting a good deal. Lastly, go in with a strategy! Know what questions you need answers for and be prepared to ask them – we have a team of experts here to make sure that you have access to all the information that you want and they welcome your questions.
Remember, at Online.cars, we have a team of helpful and friendly experts standing by, ready to answer all of your questions. Just call or email us and watch all of your worries melt away. Once you find the car that you're looking for, we'll walk through the trade-in process and give you a free estimate of what your vehicle is worth. Now it's time to make an offer on a used car from Online.cars!
Remember that purchasing a new or used car is one of the biggest investments anyone can make in their life. It's important to take your time and be patient while you research your options and make a decision. Keep an eye on the market as it changes, and always check back at Online.cars for great deals on quality used cars of all makes, models, and years.
How to Buy Used Cars Online With Confidence
At Online.cars, we take the guesswork out of buying a used car by providing you with all of the information and documentation necessary to make an informed purchase decision. Our inventory of used cars is constantly updated and verified in real-time in order to provide you with the most accurate and up-to-date information. By only providing you with the best used cars available, we can ensure that whenever you buy a used vehicle from us, you will be completely satisfied with your purchase.
In addition to our local and nationwide inventory of vehicles, we also provide you with the option of getting pre-approved for financing online from the comfort of your own home. No more dreaded confrontations in the local dealership's financing department; instead, you can relax as you read all the paperwork and know what you are signing. Now, you can get pre-approved and even negotiate your ideal price from your computer or phone without ever visiting a dealership in person.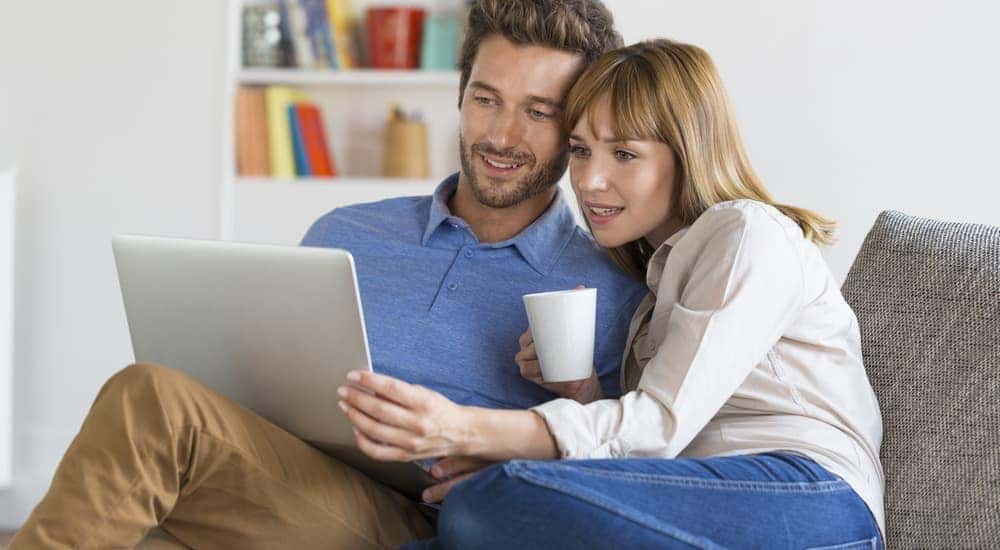 Are You Ready?
For more information about Online.cars and how we can provide you with a great used car, just browse our website or contact us to speak with an expert. We have friendly team members standing by to guide you on your journey, no matter what your goals are. So what are you waiting for? Find your next used car from the comfort of your own home today! Remember, our number one goal is to make you happy. We're ready to bend over backward, if that's what it takes, in order to get you the best car and at the right price. Get ready to find your perfect used car today!