Winter Fun in Columbus
When the temperature drops in Columbus, OH, fun winter activities abound, but sometimes it's easy to slip into a "stay warm inside" mindset. Well, whether you're tired of being cooped up or just needed some inspiration to find some local fun, we're here to provide some ideas. Some things are just indoor activities you could enjoy during the summer, but didn't because you were enjoying the outdoors. Then there are some great ways to enjoy the season outdoors to make use of the cold. Additionally, some events just fall into their place in the calendar during the cold season. Let's have some fun and start in the middle.
Outdoor Winter Activities
Highbanks Metro Park
Of course, you probably have your favorite spot for sledding, but once you've done that a time or two, head to Highbanks Metro Park and compete with folks there. If that's not your style, you can cross-country ski, snowshoe, hike, or use whatever other winter transportation method you like (dog sleds make for great selfies!) to have some fun in the snow. Check out their event calendar for unique, flavorful winter fun like making maple syrup, learning how insects survive in winter (with hands-on demonstrations), photography events, and more. Check out the other metro parks, which have surprisingly great options too!
Columbus Zoo Wildlights
From November 15th – January 5th, come explore the exotic light display at the zoo from 5-9 PM, Sunday-Thursday, and 5-10 PM, Friday and Saturday. During January and February, you can even get half-price admission to the zoo, and with heated indoor enclosures to duck into as needed, you can keep the experience comfortable. Don't forget about the Zoo and Aquarium this winter!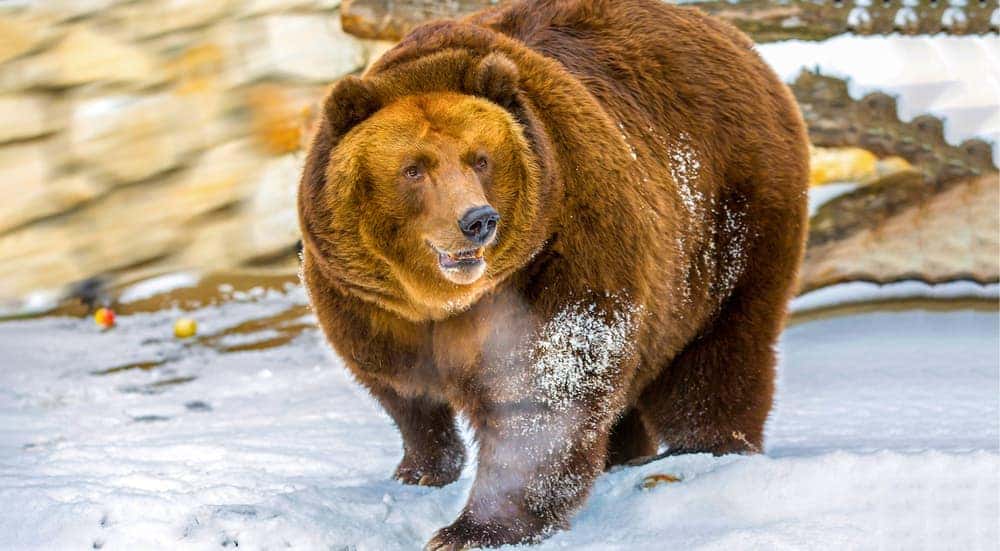 Winterfest
On December 7th, check out Winterfest in Bicentennial park, featuring Hot Bourbon Chai cider, at the celebration of giving. There's live music, local beers on tap, more food trucks than you can shake a stick at, and the Scioto Mile will be aglow with seasonal lights.
Seasonal Indoor Winter Activities
Ice Skating
The Ohio Health Chiller Ice Rinks offer some great ice skating opportunities at the Dispatch Ice Haus. Don't know how to ice skate? You can get lessons! Don't think ice skating is fast-paced enough for you? They have ice hockey available for all ages! Is hockey too aggressive for you? They have figure skating too! There are engaging opportunities for everyone in the family to find what they like and have a great experience. Check out their schedule to see if you can make it to their camps, lessons, or open rink.
Hockey
Do you know what's more fun in the winter than a Bengal? A Blue Jacket. When you don't want to play hockey yourself at the Ice Haus, catching a game with Columbus' favorite NHL team is an easy way to get hot blood flowing, make some new friends, and experience a whole new world of cheering. Win or lose, you can't go wrong going to a Blue Jackets game.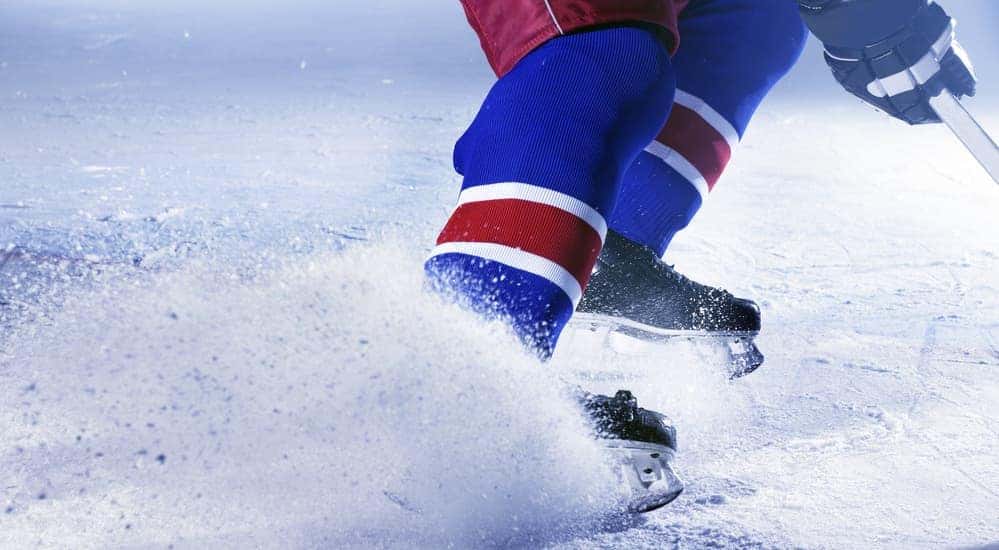 Festivals
Dragon Lights Festival
The Columbus Dragon Lights Festival features entertainment and displays that are 100% new this year. According to the festival's information, their "team of artisans hail from Zigong, Sichuan, China's cultural capital for the ancient art of lantern-making." Chinese festival culture is on full display with food and beverages, performances, handicrafts, and larger than life displays. An extra fun component is a time travel photo booth that lets you try on costumes from various periods in Chinese history. This event takes place at the Ohio Expo Center from November 23rd to January 6th.
New Year's Eve
Head downtown for New Year's, and you'll find fireworks of many sorts going off, and plenty of live entertainment and activities to keep things interesting. Check out your favorite venues to see what sort of celebrations they have planned, or just wander curiously from one to the next. COSI has a family-friendly and substance-free event with face painters, unicycles, and more.
German Village
If you like brick streets, nothing taller than three stories high (except for a church spire), and historic architecture, then the personable, homey feel of German Village is the way to do winter right and celebrate the Christmas season. You will be thrilled with festive surprises promised around every corner. Check out this video to get a sense of what to expect:
More Events
Columbus Symphony – Russian Festival and More
Speaking of doing Winter right, capture the beautiful spirit in the snow and cold by checking out the Columbus Symphony "Russian Festival I" January 10th – 12th, with part 2 held January 24th & 25th.
Their Holiday Pops is Dec 6th – 8th, and Handel's "Messiah" is November 22th – 24th. Deep into winter, February 28th & 29th, enjoy their production of "Chihuly Festival: Bluebeard's Castle." Embrace the powerful music of the vast snowy lands of the ice kingdom to let the songs inspire your own experience of the winter months.
Crafting
The Ohio Craft Museum is running the "Gifts of the Craftsman" Holiday Exhibition and sale from November 4th – December 23rd. On December 15th and 21st, for $25, you can drop off your kids in 1st through 6th grade for a 3-hour workshop. They come home with two wrapped gifts to give for the holidays. They offer other workshops and events for people of all ages and experience levels, so check them out!
Additionally, from December 5th – 8th, in the Bircker Multipurpose building, and December 6th -8th, in the Ohio Expo Center, the Ohio Designer Craftsman will also be running winterfair. They will be showing their finest selections of ceramics, wood, glass, painting, metals, fiber, jewelry, photography, sculpture, and more.
Magifest
America's oldest and biggest annual magic convention, Magifest is on our list of things to check out. If you're into magic and are looking to spend a little more on a fun event this winter, you'll want to gather with the headlining celebrities and the best talent you've never heard of, attend the workshops, and browse the unique merchandise. And of course, there will be more surprises up their sleeves than you can fit in your tophat. The event takes place from January 16th -18th at the Renaissance Columbus downtown, so don't miss out!
Everywhere you look, there are exciting opportunities to take advantage of, all you have to do is decide which ones seem like the best fit. With athletic activities, educational activities, new experiences, music, theater and comedy performances, competitions, and cultural events, there's something for everyone regardless of interests or age. Columbus is a great city, especially with its winter offerings, so plan your schedule now so you can make the most of all of them. What are you waiting for? Get out there!