Your Guide to Indianapolis 5Ks in 2019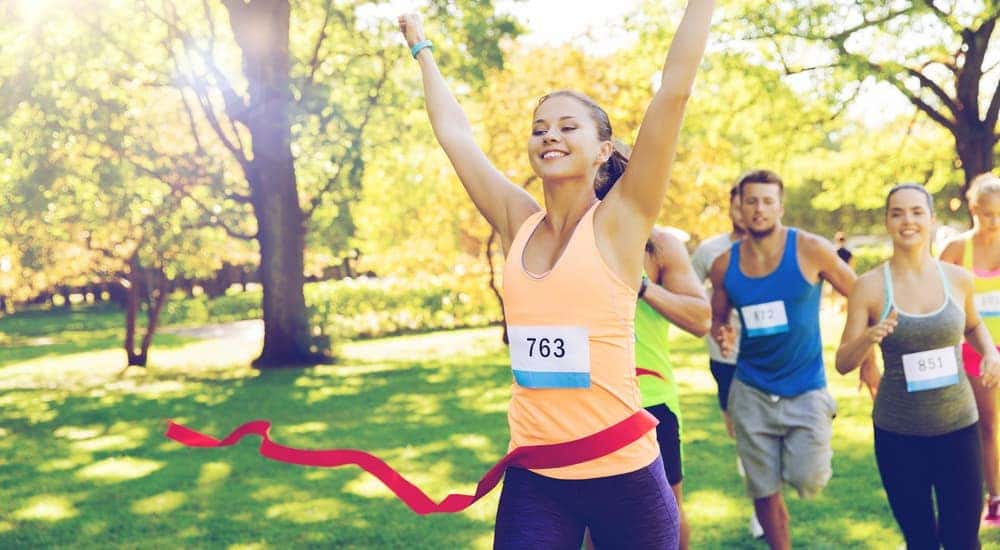 Interested in participating in Indianapolis 5Ks this season? To help you get started, we've compiled a handy list of Indianapolis 5Ks taking place throughout 2019. The organizations of our community are dedicated to raising awareness and funds for important issues, as well as creating events that every local member can enjoy. Indianapolis 5Ks are a reflection of this and can be participated in throughout the year to benefit a variety of causes. Our list of local 5Ks includes all of the important information you need to participate in the race. From virtual races to the Monster Dash and Santa Hustle 5Ks, here are a few events the team at Online.cars is the most excited about this season! And don't forget to check out our top 5K preparation tips below.
4th of July 5K & 10K
The 4th of July 5K & 10K is a virtual race that allows runners to choose whether they will complete a 5K or 10K. 15% of the proceeds from each registration will be donated to Homes for Our Troops, which builds homes for veterans that have been severely injured. After completing the race, runners will submit the details and time directly to Virtual Run Events. After receiving your information, you'll be sent a medal to commemorate your completion of the 4th of July 5K & 10K!
Location: Virtual race! You choose the location & route.
Date & Time: Your race can be competed anytime in July!
Cost: $20 registration fee, includes medal and official bib. 15% will be donated to Home for Our Troops.
2019 Home of The Brave Virtual 5K Run/Walk
Another virtual race, the 2nd Annual Home of The Brave Virtual 5K Run/Walk lets you choose your own route to run or walk, and will donate a portion of all registration fees to charities dedicated to helping military veterans or active military members.
Location: Virtual race! You choose the location & route.
Date & Time: August 1, 2019 – October 31, 2019
Cost: $29 registration fee, includes 2019 Home of The Brave finisher medal, choice of one military branch dog tag, and race bib. $55 registration fee includes finisher t-shirt.
Cumberland Express 5K Run/Walk
The Cumberland Express 5K Run/Walk is a family-friendly and pet-friendly event that was created to raise funds and awareness for the Cumberland Metropolitan Police Department (CMPD) Mental Health Care Unit and Joe Elder Legacy Scholarship Fund.
Location: Cumberland Pennsylvania Trail, 11351 E Washington Street Meijer Department Store, Cumberland, IN 46229
Date & Time: Saturday, August 10, 2019 from 8 am-10 am
Cost: $20 registration fee per runner

4th Annual FA 5K Walk/Run
The 4th Annual FA 5K Walk/Run is organized by FA Indy, Inc., a nonprofit dedicated to bringing awareness to Friedreich's Ataxia, a rare genetic disease that has no cure. All runners will receive a t-shirt if registered by the August 2nd deadline, and refreshments will be available during the event.
Location: Freedom Springs Greenwood Aquatics Park, 850 West Stop 18 Road, Greenwood, IN 46143
Date & Time: Saturday, August 17, 2019 from 9 am-12 pm
Cost: Registration fee is $30 per runner or $60 per family of 4+.
2nd Annual Phi Delta Theta Onward 5K
The 2nd Annual Phi Theta Onward 5K is organized to raise money for the LiveLikeLou Foundation, which provides research grants for ALS and support families who have been affected by the disease.
Location: Canal Walk, Indianapolis, IN 46202
Date & Time: Thursday, September 19, 2019, 7 pm-8:30 pm.
Cost: Registration for adults is $40, student registration is $35, and youth registration is $25.
20th Annual Arsenal 5K Run & Walk
For 20 years, the Arsenal 5K Committee has hosted this run with the goal of awarding near east-side students with college scholarships. This 5K will be held rain or shine, and runners can feel free to join a race team associated with a local neighborhood, business, or school.
Location: Arsenal Technical High School, 1500 East Michigan Street Indianapolis, IN 46202
Date & Time: Saturday, September 21, 2019 from 9 am-12 pm
Cost: Registration fee is waived for students and youth, or $20 per adult with race t-shirt included.
Monster Dash 5K Run/Walk
Organized by the CMPD, the Monster Dash 5K Run/Walk is a family-friendly event that encourages its participants to dress up in a fun costume for the race! All proceeds will be donated to the Health C.A.R.E Unit team. Pets are also allowed, as long as they are on a leash for the event.
Location: Cumberland Streets & Parks Department, East Pennsy Trail, 11501 E Washington Street, Cumberland, IN 46229
Date & Time: Saturday, October 19, 2019, from 10 am to 1 pm (free kids race will take place at 11 am, the race for adult runners will begin at 10 am).
Cost: $20 registration fee for adults, includes t-shirt.
Santa Hustle Indy 5K – Half Marathon & Kids Dash
The Santa Hustle Indy 5K is a fun event that the whole family can enjoy. Proceeds will be donated to the Little Red Door, a cancer agency which works to help Indiana residents affected by cancer. The Santa Hustle Indy 5K will also have an official Toys for Tots drop off box, so feel free to bring along a new and unwrapped toy. Santa costumes and add-ons will be available to ensure that your Santa or Mrs. Claus outfit is complete!
Location: American Legion Hall, 700 North Pennsylvania Street, Indianapolis, IN 46204
Date & Time: Sunday, December 15, 2019, from 9 am-12 pm (Kids Dash starts at 8:30 am, Half Marathon begins at 9 am, and 5K starts at 9:15 am).
Cost: Registration fee is $34.75 for 5K runners, $54.75 for Half Marathon runners, and $10 for the Kids Dash.
Before You Run…Here's What to Bring to Your Next 5K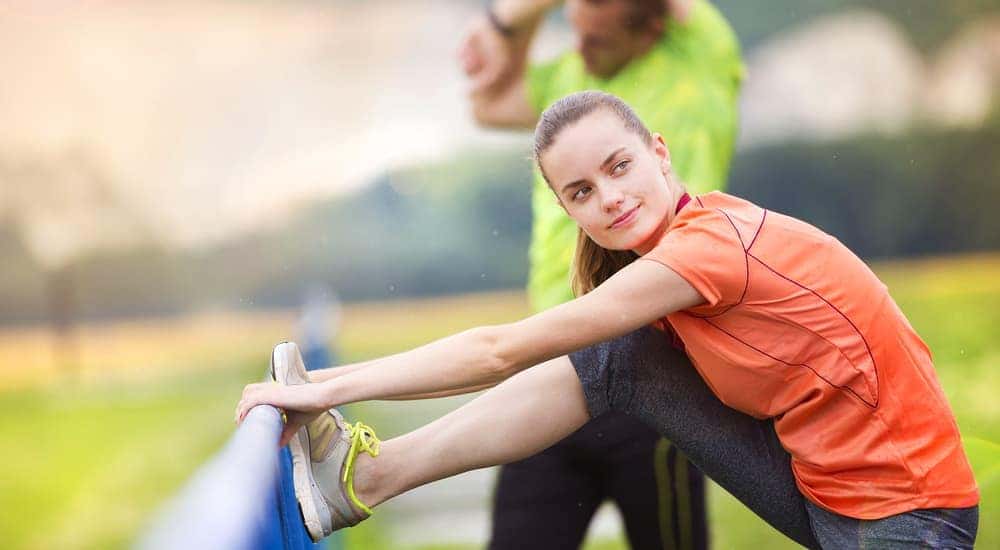 Whether you're running on your own or with your family, preparing for Indianapolis 5Ks is important. Be sure to wear proper running shoes and comfortable socks, and dress in weather appropriate clothing. Be to attach your race bib securely, and consider wearing a hat or visor. You'll also want to make sure that your ID is handy and that any personal belongings are kept safe in a small pouch or bag. Before the race, be sure to enjoy a healthy snack and drink plenty of water. Sunscreen and skin lubricant (to prevent blisters) is also a good idea to apply prior to the race. After the race, you'll likely want new clothes and socks to changes into, as well as a light jacket and different shoes. Post-race drinks and snacks are also important, although some may be provided at the event.
If you're planning on bringing along young ones and pets, don't forget to pack extra snacks, water, and supplies!
Enjoy Indianapolis 5Ks Throughout 2019 with Friends & Family!
While Indianapolis 5Ks are most popular in the Summer and Fall, local organizations will typically host them throughout the year. Virtual races represent an excellent opportunity to participate in events in a more flexible manner at any time of the year, and many are designed to raise funds for important causes. However, traditional 5K runs and walks can usually be found in every season.
At Online.cars, we are dedicated to supporting local events in our community. The walks and runs organized by Indianapolis businesses represent an incredible opportunity to participate with other community members to support a good cause, while also enjoying time with friends and family. However, Indianapolis also offers a long list of additional local events, including festivals, concerts, and more. To learn more about upcoming events near you, be sure to check in with Online.cars this season. And no matter what time of year you're looking to participate in Indianapolis 5Ks, be sure to prepare carefully and have fun!