Your Guide to Local Events in Columbus, OH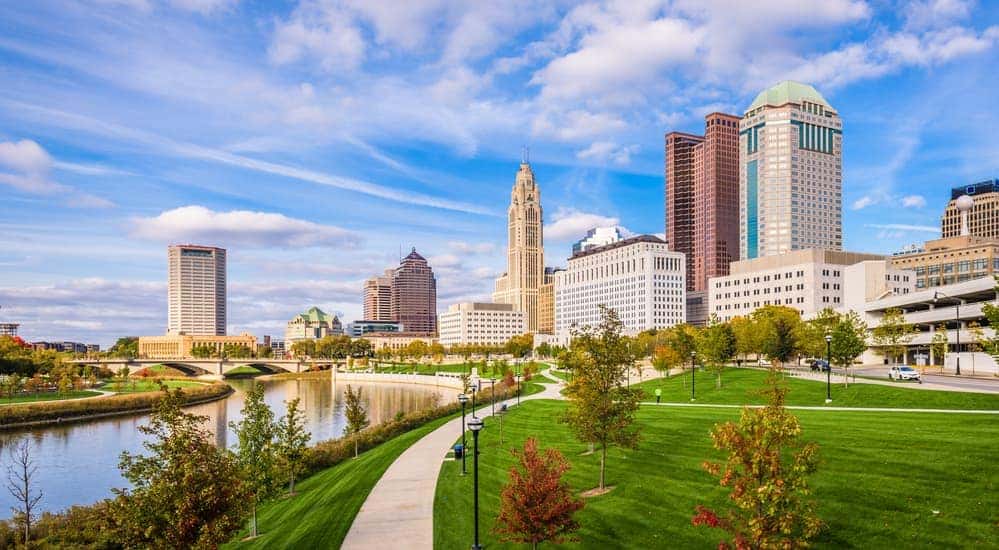 If you're looking for fun local events to enjoy in Columbus, Ohio this summer, we've got you covered. With thriving small businesses, supportive locals, and a rich culture, Columbus is the perfect spot to attend summer-time events. Luckily, there are plenty of local events hosted throughout the summer, from family-friendly events to festivals created specifically for wine and craft beer lovers. Not sure which events you should attend this season? No problem! At Online.cars, we love participating in as many local events as we can. For your convenience, we've compiled a list of some of our team's top picks for upcoming Columbus events and all of the details you need to get started. We've even added a few tips for preparing for your next festival. From wine, beer, and food festivals to upcoming fairs and more, here's what the team behind your local online dealership chose for the top local events in Columbus, OH this season!
Ohio Wine Festival
Bring your friends and enjoy a wide selection of wines from wineries located throughout Ohio. Hosted by North Market, this annual festival will take place for two days in July, making it the perfect event for locals looking to enjoy the summer.
Location: 59 Spruce St., Columbus, OH 43215
Date & Time: Friday, July 12, 2019, from 5 pm to 9 pm and Saturday, July 13, 2019, from 1 pm-9 pm
Cost: $25 online & $30 at the door. Admission fee covers both days! Tickets include a souvenir glass, ten tasting tickets, and a $5 North Market Food Voucher.
Jazz & Rib Fest
Organized by the City of Columbus and Recreation and Parks Department, the 40th Annual Jazz & Rib Festival will offer 22 award-winning BBQ teams and a variety of local and internationally recognized jazz artists. Beverages will be provided exclusively by Pepsi and BrewDog to compliment the events delicious chicken and ribs.
Location: Scioto Mile, 233 Civic Center Dr., Columbus, OH 43215
Date & Time: July 19 -July 21, 2019 (11 am-11 pm Friday and Saturday, 11 am-8:30 pm on Sunday)
Cost: Free Admission
Ohio State Fair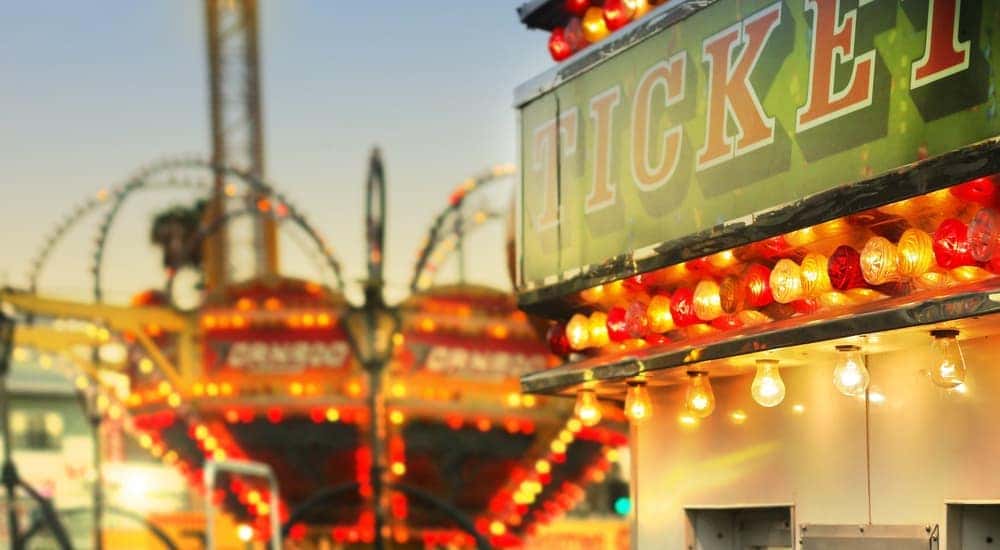 For the 165th time, the Ohio State Fair will be offering family-friendly festivities, food, and performances to the local residents of Columbus, Ohio. This fair takes place across ten days and features every kind of attraction imaginable, including magicians, fine arts shows, hypnotists, helicopter rides, a natural resource park, exotic animals, and much more! Not to mention a total of 60 fun rides and food from nearly 200 vendors. If you're looking for a fun local event, you won't want to miss out on the Ohio State Fair!
Location: Ohio Expo Center & State Fair, 717 E. 17th Ave, Columbus, OH 43211
Date & Time: July 24-August 4, 2019 from 9 am-10 pm
Cost: $0-$10 Admission Fee
Columbus Food Truck Festival
The Columbus Food Truck Festival is the largest food truck festival in the Midwest, featuring two full days of up to 60 of the best food trucks in Ohio and the surrounding areas. Live music and special events will take place throughout the festival, making it a fun event for the whole family. Whether you're looking to enjoy some of the best food in the area or are excited to participate with the community in a variety of events, you won't want to miss the Columbus Food Truck Festival!
Location: Bicentennial Park, 233 Civic Center Dr. Columbus, OH 43215
Date & Time: August 16-August 17, 2019 from 11 am-11 pm
Cost: Free Admission
Columbus Summer Beerfest
Love craft beer? You'll want to check out the Columbus Summer Beerfest! You'll be able to choose from hundreds of selections of craft beers from breweries in town and all around the country. Local food trucks and live bands will also be participating in the festival, and attendees can feel good about supporting a good cause, The Animal Rescue Partners.
Location: 405 Neil Ave., Columbus, OH 43215
Date & Time: August 24, 2019 from 1 pm-11 pm
Cost: $20-$65
Columbus Greek Festival
Dancing, shops, tours, and plenty of food, the Columbus Greek Festival has something for everyone in the family! Held on Labor Day weekend, attendees can enjoy authentic Greek food and drink while enjoying cathedral tours, the Orthodox Christian Bookstore, and displays of the Greek culture. And did we mention all of the Greek pastries? We are already drooling over the prospect of some tasty Baklava.
Location: Annunciation Cathedral's Greek Festival, Goodale Blvd. at High St., Columbus, OH 43215
Date & Time: August 30-September 2, 2019 (11 am to midnight on Friday and Saturday, 12 pm to midnight on Sunday, and 11 am to 7 pm on Monday).
Cost: $5 Admission Fee for Adults, $4 for Senior Citizens, and Free Admission for Children (Valid for the entire weekend!).
Choosing The Right Local Events for You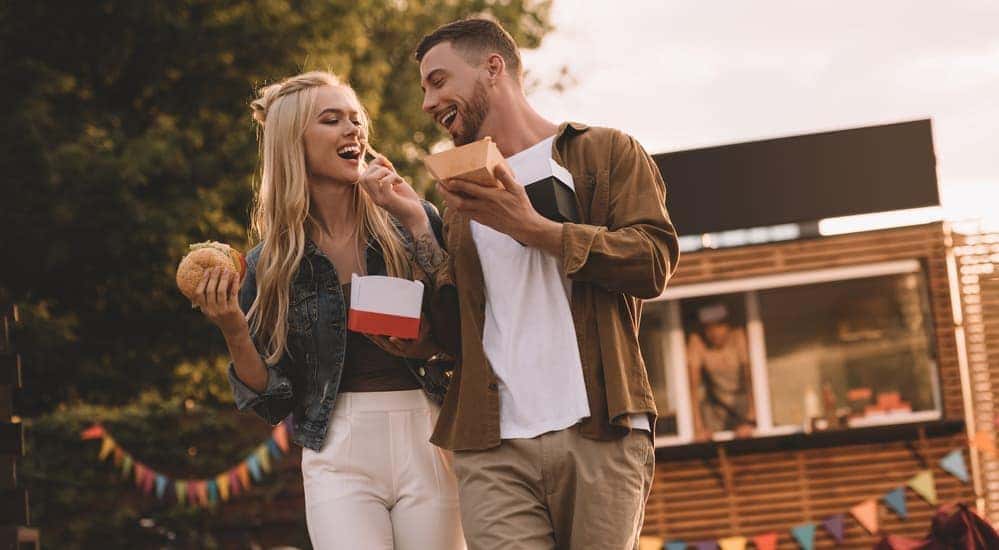 Whether you're looking for family-friendly events, specialty events, or a fun time out with friends, you'll be able to find what you're looking for this season in Columbus, Ohio. Festivals like the Ohio State Fair are designed with families in mind, while the Beerfest and Wine Festival represent a fun outing with your adult friends. Meanwhile, the Greek Festival and nearby Dublin Irish Festival are excellent cultural experiences that add a new depth to summer-time experiences.
However, additional types of events are also available in Columbus and the surrounding areas, including 5ks, music festivals, charity events, and pop-up shops. So, no matter what you're looking to experience in Columbus, OH, keep an eye out for the local events near you and enjoy the support, fun, and culture they have to offer your community.
Preparing for Local Events This Summer
No matter what type of event you're attending, you'll be happy that you came prepared. If you're attending local events that will primarily be hosted outside, be sure to dress for the weather and apply sunscreen upon your arrival. Although refreshments will likely be provided, it's also a good idea to bring along your own water just in case. You'll also want to make sure that the footwear you choose will be comfortable for what you're doing – nothing is worse than your festival being cut short by a blister! Many local events will also prefer or require that food and any activities or tickets are paid for with cash, so visit the bank or atm before heading out. If you're planning on doing any shopping, be sure you have a place to store all of your items. This will prevent runs back and forth from the car. If you're bringing the whole family, make sure that additional water and snacks are brought along in case the event doesn't have as many kid-friendly options as expected.
Go Enjoy All of The Local Events Columbus Has to Offer!
Local events are an excellent way to get involved with the community and enjoy everything that it has to offer with your closest family and friends, and Columbus, OH offers unique events throughout the season. At Online.cars, we are passionate about our involvement with these events and are happy to provide as many details about these opportunities as possible. Whether you choose the popular Columbus Food Truck Festival, the Ohio State Fair, the Summer Beerfest, or every event listed above, you'll be supporting your community and the businesses that thrive there.
Many of the local events hosted in Columbus, OH also work to benefit many great causes, which makes participating in these events even more fun. So, support your town, local businesses, and community, and attend one of Columbus, Ohio's local events this summer. It's the perfect opportunity to introduce your family to new experiences or have fun with close friends, and we're sure you'll enjoy the delicious food, beverages, and entertainment!