Your Guide to Winter Events in the Columbus Area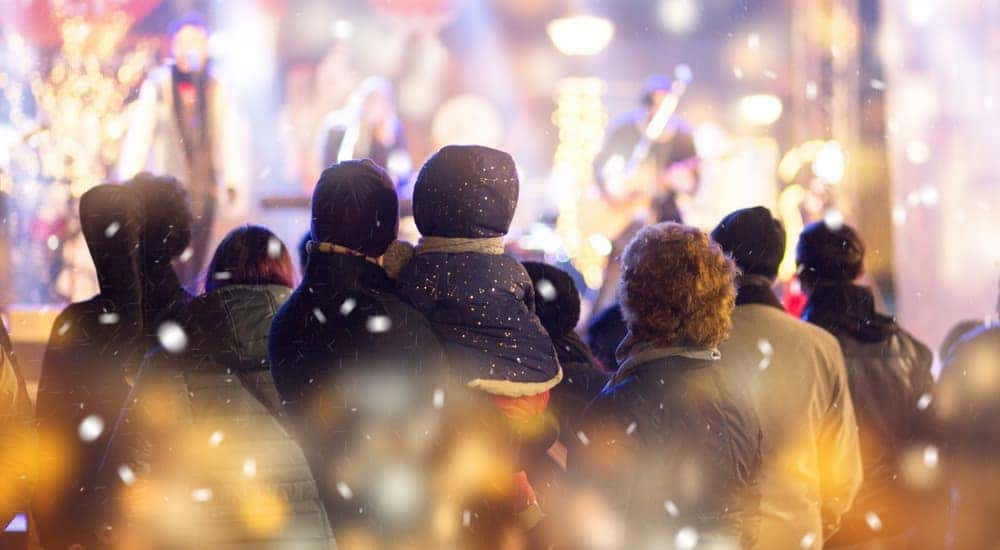 Winter can be a down season at times, with the cold and the snow and rain, so sometimes we have to make ourselves get out and do something fun. Luckily there is a lot to do in Columbus, Ohio, with many small businesses and restaurants in the area, and a thriving, rich culture at every turn. At Online.cars, we make a point to get out and support our local businesses, so we've compiled a list of some of the upcoming events in the area. There's something for everyone here, from wine and beer festivals to a rodeo and a home and remodeling show, so you are sure to find something to kick the winter-time blues.
2020 Columbus Winter Wine Festival
Here's an opportunity to have a good time with friends while also helping out kids in need. This event benefits the children's charity CD102.5. This is the first year for this festival, so it will be a new experience for everyone. The festival is designed to showcase Ohio wines and takes place on Saturday, February 29, at Brewmaster's Gate in Columbus, Ohio. There will be live music, artisan exhibits, food trucks, and specialty food items. Tickets are available at the gate for $35 per person. Holiday presale tickets start at $15, so be sure to get your tickets ahead of time!
Columbus Winter Beerfest
Maybe you're more of a beer person and are looking for other fun festivals in the area. Well, look no further than the Winter Beerfest. With hundreds of craft beers and live music, this is going to be a good time for all. The festival takes place across two days, January 17 and 18, and is located at The Greater Columbus Convention Center. Tickets are $50 and are good for 25 sample tickets along with a souvenir acrylic mug.
World's Toughest Rodeo
The World's Toughest Rodeo comes back to Nationwide Arena on Saturday, February 22. This is a great chance to see the world's best cowboys and cowgirls as they compete for the title of "world's toughest" while also competing for a spot in the National Finals Rodeo in Las Vegas for the world champion title. The rodeo will feature fan favorites like bareback riding, saddle bronc riding, and bull riding. There will also be an opportunity to meet the cowboys and cowgirls at the free pre-show. Tickets can be purchased at the Big Lots Box Office at Nationwide Arena or online at ticketmaster.com.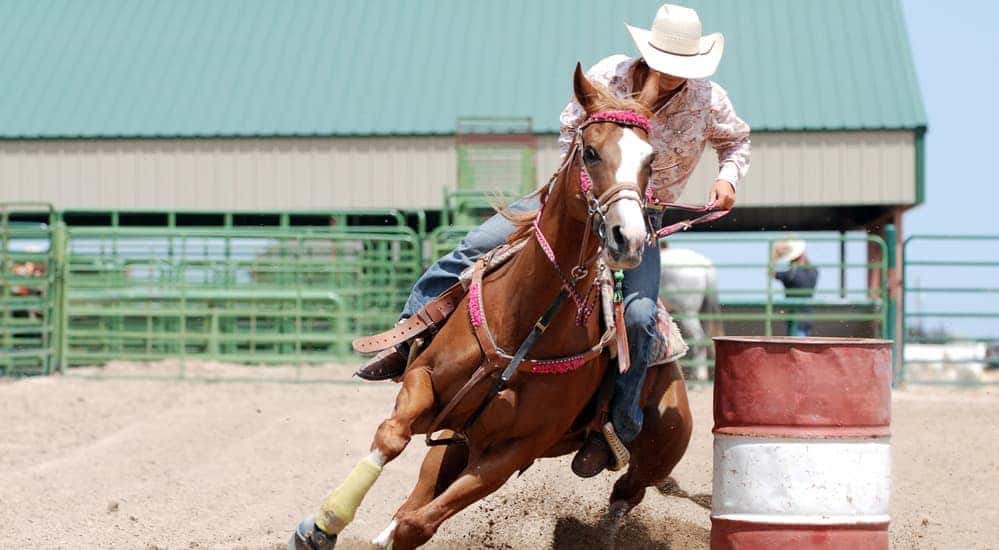 Winter Jam Tour Spectacular 2020
Winter Jam will be held this year on February 22! The concert will take place at the Schottenstein Center, where you can join Crowder, Hillsong Young & Free, Andy Mineo, and many more incredible artists, along with special guest speaker Greg Stier. Don't forget to sign up for the Pre-Jam Party with Riley Clemmons, Ballenger, and Zauntee! Tickets are only $15 for a night of impressive music.
2020 Mid-American Restaurant Expo
The Mid-American Restaurant Expo will feature over 4,000 experts, exhibitors, and operators from all over the Midwest. Here you can discuss the latest trends and topics in the restaurant industry. The exhibit hall will showcase the newest equipment and tools designed specifically for restaurants, as well as the most innovative food and beverage products on the market. The event focuses on collaborative education and will have more than 50 educational seminars. Whether you are an independent operator, regional chain, or a franchise or national operator, this is an event not to be missed. The event takes place on February 23–24 at the Greater Columbus Convention Show. The tickets are $59.
Ohio Home + Remodeling Show
The Ohio Home + Remodeling Show comes to the Greater Columbus Convention Center on January 10–12. Here you can browse a vibrant marketplace and shop for home-related products and services. If you're looking for inspiration for your next home improvement project, this is the place to be. You can also chat with industry experts and check out presentations from renowned local and international home professionals, such as Ty Pennington and Matt Fox.
With 200+ booths, there is something for everyone. Whether you have a project in mind or are looking for inspiration, you will not be disappointed. This is an event not to be missed if you are a homeowner. While your outdoor projects might be on hold until the Spring or Summer, it's never too early to start thinking about a new deck or patio or who knows—you never know when inspiration will strike. Tickets are only $8 online.
Columbus Donut Fest
The Columbus Donut Fest is back for 2020, lucky for us. The event will take place Sunday, January 26, at Strongwater Food and Spirits. Here you will find Donut Makers, Donut Enthusiasts, Coffee Shops, and Craft Drinks, all coming together for Columbus' biggest donut celebration. Donut Fan tickets are $15, which include entry into the event and a 2-hour time frame to enjoy the event, 1 Donut Ticket for a Full-Sized Donut, Official Donut Fest 2020 Mug, Donut Treat Box and more surprises at the event!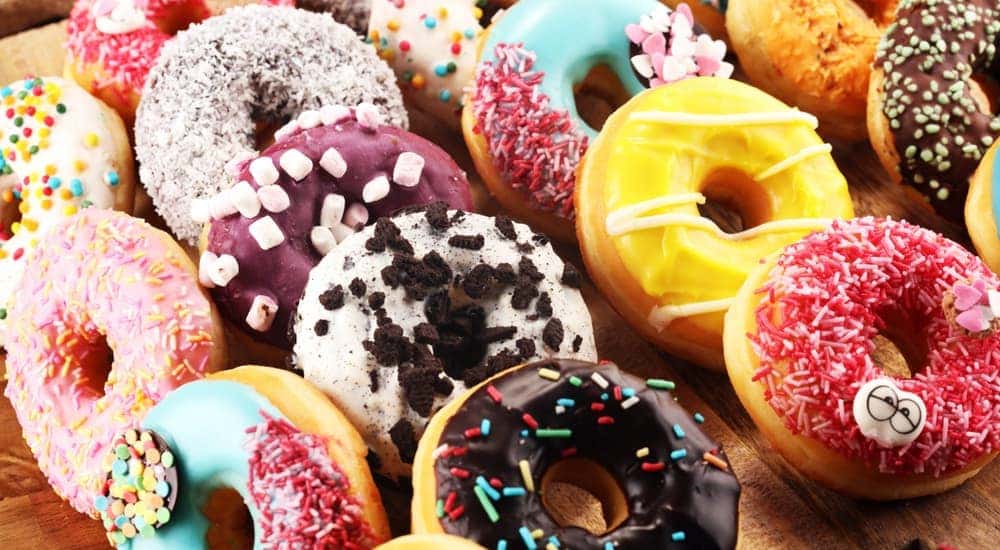 Donut Enthusiast tickets are $25 and include entrance into the event and designated arrival time for shorter lines, an extra hour (3-hour time frame), 2 Donut Tickets for Full-Sized Donuts, Official Donut Fest 2020 Mug, Donut Treat Box and more surprises at the event!
Wait, there's more! Donut Fiend tickets are $35 and include entrance into the event and all-day access to enjoy the event (come and go as you please), 3 Donut Tickets for Full-Sized Donuts, one drink ticket for the bar, Official Donut Fest 2020 Mug, Donut Treat Box, and swag bag! Must be 21+ to purchase Donut Fiend Tickets.
Ohio RV and Boat Show
Winter is a great time to start planning your next summer vacation and what better place to start than at an RV and boat show. Here you will find RVs, golf carts, boats, personal watercraft, ATVs, motorcycles, side-by-sides, and much more. The event is spread out among three different buildings and nearly 5 acres, so you'll be sure to find everything you need to get you thinking about your next adventure.
The event takes place on January 10–12 and January 15–19 at the Bricker Building, Celeste Center, Voinovich Building. Tickets are $14 for adults and $3 for children (ages 6-13), while children under 5 are free.
Get Out and Enjoy Columbus!
That's quite a list of events we've compiled, so now you have no excuse not to get out there and enjoy all that Columbus has to offer. Whether you are in the mood for a beer or wine festival or need DIY inspiration, haven't been to a good rodeo or concert in a while, or need an excuse to eat donuts, Columbus has many options for you. Grab your friends and get out there and enjoy the many entertainment, food, and beverage events in Columbus. We sure are lucky to live in an area with so much culture and so many entertainment options.