Your Official Guide to "Brunching Out" in Indianapolis, IN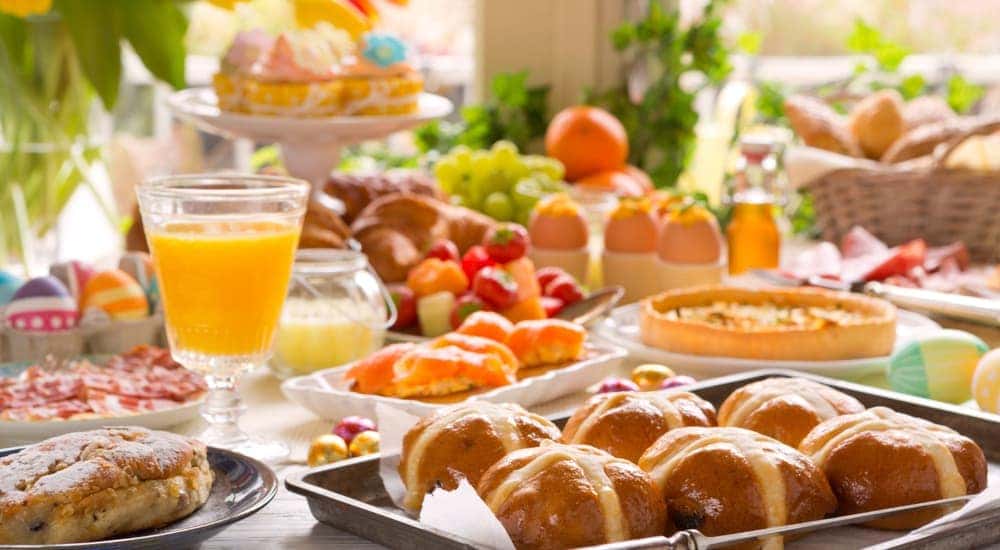 America's Favorite Excuse For Mimosas
Brunch became popularized in the 1920s after a British writer named Guy Beringer wrote an article coining the clever term for this leisurely meal. Brunch was touted as the perfect Sunday alternative to big dinner, with the invitation to socialize midday and dust away all the stress of the workweek. Catholics took keenly to the idea, welcoming a hearty feast after a morning of fasting for church. Restaurants also jumped on the chance to bring in extra money on a day when most businesses were closed. With all the stars seeming to align, it's no surprise that brunch took off in America and continues to be so popular today.
Cities have always been a hot spot for brunch. Wealthy, celebrity passengers riding the train through Chicago would stop along their journey for brunch, with their status conveniently putting them above the law of prohibition. Because tomato juice was already a common appetizer in many restaurants, the Bloody Mary was a natural by-product of the time when brunch was getting its bearings. The other staple brunch cocktail, the Mimosa, also seems to have appeared during the 1920s. The drink is thought to have been invented in Paris at the Ritz Hotel by Frank Meier. Another version of history states that the Mimosa was stolen by the French from a London bar, which referred to it back then as "Buck's Fizz." Wherever it came from, the Mimosa was here to stay as a fundamental drink on American brunch menus.
By the 1980s, brunch became commonplace throughout the United States. New York City, Atlanta, and Las Vegas each put their own classic spin on it. New York brunches originally invented the classic dish, Eggs Benedict. They also featured local Jewish food, like Nova Lox. Atlanta serves brunch southern-style, bringing fried chicken and biscuits to the plate. In Las Vegas, large portions of expensive seafood and classic cocktails set the state for luxury brunches with a flair for decadence. Brunch has taken on a mind of its own, with each city customizing this special meal to reflect their unique flavor.
Here in Indianapolis, brunch has skyrocketed as a popular way to spend the weekend for locals and visitors. With farm-fresh agriculture right in our backyard, it's no wonder Indianapolis has such delicious food for brunch. Whether you're gearing up for an evening sporting event, searching for a place to host your family get-together, or feeling hungry after shopping for used cars in town, there are several award-winning brunch possibilities located in our beautiful city.
Cafe Patachou, a "Student Union for Adults"
Cafe Patachou takes your morning cup of joe seriously by employing an in-office coffee director, responsible for selecting the perfect grounds. Since 1989, Cafe Patachou has been a staple brunch stop for students and local families alike. It's quality service hasn't gone unnoticed. Bon Appetit named Cafe Patachou as one of the nation's 10 Best Places for Breakfast. Midwest Living also recognized it as among the Best of the Midwest. Worried about your waistline? Cafe Patachou was listed as one of Gourmet Magazine's Healthiest Restaurants in the Nation. It's located at 4911 North Pennsylvania Street if you're interested in giving it a try.
Milktooth, An Auto Repair Shop Turned Hipster-Brunch Paradise
Milktooth is located on 534 Virginia Avenue in a historic downtown district. It earned nationwide recognition, being named one of America's Best Restaurants by Eater. The menu changes based on the seasons, featuring organic, local ingredients. Reviews by locals are a 4.0 out of 5, noting that you'll be disappointed if you're hoping for a typical, huge and greasy diner breakfast. Milktooth prides themselves on quality meals and unique recipes. As a result, the prices can seem a bit steep for the casual bruncher. However, for a modern, artfully-plated brunch in Indianapolis, Milktooth is certainly a top choice.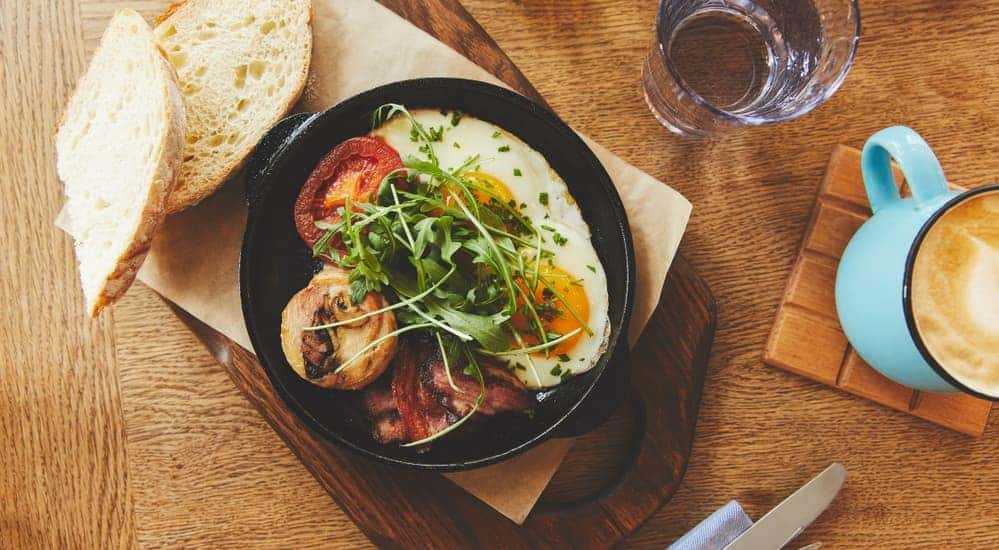 Granite-City Food & Brewery, Join The "Mug Club"
Stop by this popular eatery, on 49 West Maryland Street, for Sunday brunch or a weekday happy hour. Granite City's microbrewery has won several awards for their original beer formulations, including signature beers with names like "The Duke" and "The Bennie." Granite City has a patented brewing process called "Fermentus Interruptus" which ensures consistency in their beers and gives customers a reliable source for great brews. In addition to beer, Granite City offers a full menu of made-from-scratch meals and baked goods. Reviewers give it a 3.5 out 5, noting that it can get busy. If you don't mind the wait, Granite City has a large variety at prices that fit the bill.
3 Sisters, Featured on Diners, Drive-Ins and Dives
Before Guy Feiri stopped in to eat at this local gem, you might not have known it existed. 3 Sisters is located in a blue Victorian home turned restaurant on 6223 North Guilford Avenue. They offer tasty vegetarian options with a focus on farm to table food. Originally called the "Village Idiot," this breakfast place has been in business for 20 years. It's described as "homey" "charming" "cute" and "welcoming" by Yelp reviewers, who rate it a 4.0 out of 5.
Good Morning Mama's Cafe, A Tasty Brunch in South Broad Ripple
Mama and Papa Carolla successfully ran Mama Carolla's Italian Restaurant for years before deciding to open an offshoot of their popular dinner restaurant called Good Morning Mama's, focused on daytime eating. This family-friendly brunch spot offers traditional breakfast choices along with a few unique staples, including their Hawaiian Loco Moco. Reviewers give it a 4.0 out of 5, noting its sentimental value, excellent service, and impressive brunch selection.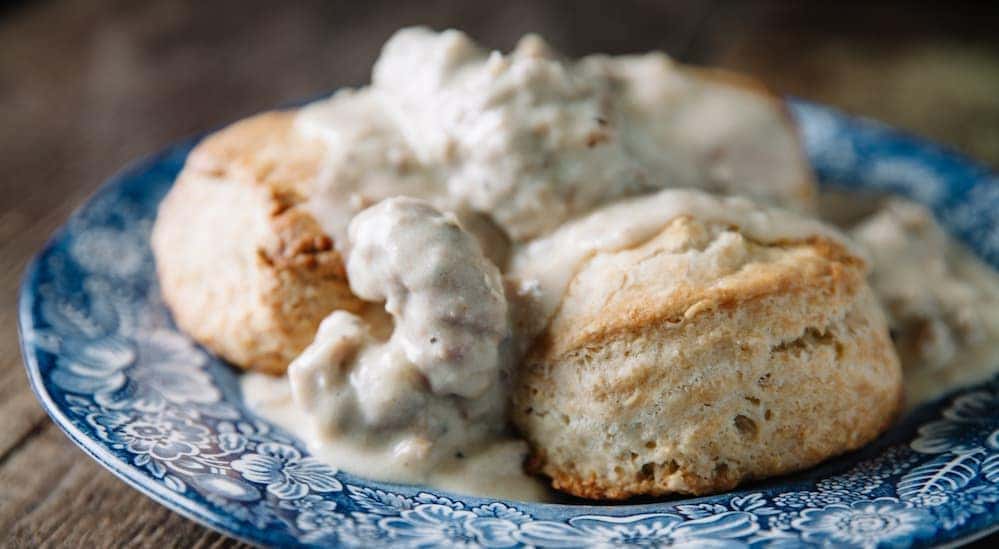 Yolk, A Cheerful Brunch Served Sunny-Side Up
For catering, take-out, or a sit-down brunch on the patio, Yolk has lots of delicious choices. Its pet and kid-friendly atmosphere is casual with an open kitchen design. Originally started in Chicago, Yolk won Best Breakfast in 2008 from Citysearch.com and was voted #1 Breakfast by Fox News Viewers. In 2010, the Chicago Yolk was featured on the cover of Dining Out Chicago Magazine. Indianapolis is proud to be home to one of Yolk's additional restaurants, located on 220 East South Street. The Indianapolis restaurant has a 4.0 out of 5 star review, maintaining the good reputation of its Chicago counterpart.
The Garden Table, Delightful Cold-Pressed Juices
Thirsty for nutrition? Look no further than The Garden Table on 908 East Westfield Boulevard. This eatery offers simple, clean food options and a variety of interesting, cold-pressed juices. It's described as "trendy" with artful menu items that are surprisingly delicious. Despite seemingly simple ingredients, the chef is a master of putting it all together. The Garden Table prides themselves on commitment to the local community and environment. Reviewers seem thrilled with it's laidback, order-at-the-counter style setup, rating it a 4.5 out of 5.
Moral of the Story, Never Underestimate Brunch in Indianapolis
Located in the heartland of America, it's no wonder that Indianapolis has so many fabulous dining establishments. Nearby farms supply many of the local ingredients sourced by our talented chefs. You can find a range of options, from charming, hole-in-the-wall cafes to worldly, modern brunch destinations. If you're heading to brunch in Indianapolis, there's no shortage of great restaurants to try. The hardest part will be narrowing your choices down and deciding on one place to go.