Comparing Traditional Car Sellers and Modern Car Sellers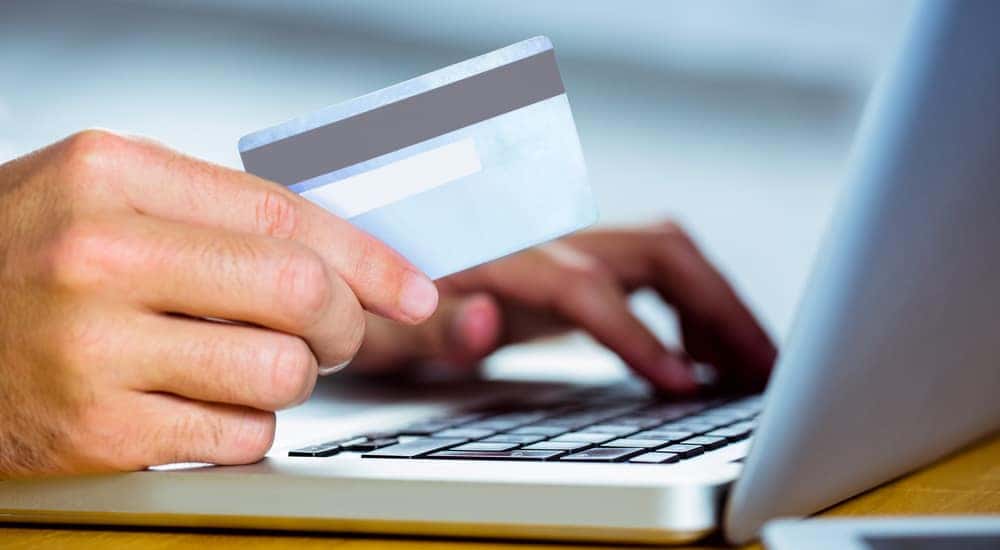 We're all aware of how stressful the car-buying process can be. Customers have to dedicate hours (or days) to the entire endeavor. When all is said and done, these buyers aren't happy with their new purchase… they're relieved that the entire experience is over. This isn't how you should be feeling when you purchase a vehicle, but it's hard to deny these feelings when shopping at a dealership.
Well, there's no reason why you need to stick with the traditional car-buying process. Instead, you should consider more modern routes like online.cars. This business is looking to flip the entire industry on its head by delivering unmatched convenience. Meanwhile, they also offer a number of protections and monetary benefits, which only helps emphasize why customers should be turning to online.cars when they're pursuing a new ride.
Below, we've compared the differences between the modern car-buying route and the traditional car-buying route. After you see how, for instance, Borcherding Buick GMC vs. online.cars hold up against each other, you'll recognize that you should be opting for the latter option…
Convenience
Modern
We all know how much of a slog the car-buying process can be. Well, customers can avoid all of these inconveniences if they pursue a vehicle from online.cars. Ultimately, the company is looking to optimize the entire buying experience, and this sentiment is emphasized with all of their accompanying convenience factors.
Specifically, customers can complete the majority of their purchase from the comfort of their own couch. All these prospective buyers have to do is submit an inquiry to online.cars, requesting any specific attributes they're seeking. Then, the company will dive into their database and find an applicable hit. Ultimately, you couldn't possibly ask for a more convenient car-buying experience!
Traditional
You probably know where this is going. There are few (if any) conveniences that accompany the traditional car-buying route. Customers should anticipate spending hours searching through a business's inventory, and they'll have to invest even more time into the impending negotiations. In other words, you should expect more stress than convenience when you opt for a vehicle from a traditional seller.
Monetary
Modern
Considering all of the conveniences that online.cars provides to their customers, you may not expect many monetary incentives. Well, online.cars continues to surprise, as they provide many financial benefits for customers, as well. Primarily, the $500 lower price guarantee assures that you're securing the best possible price for your vehicle, thus eliminating any of the accompany buyer's regret. Furthermore, the company offers to deliver your recently-purchased vehicle to your house free of charge, meaning you won't have to pay extra.
The financial benefits don't end there. Rather, online.cars also helps out those who may be struggling with a poor credit score. Thanks to their ability to dive into a nationwide database, the company can leverage multiple dealerships' deals, assuring that you're securing the best possible financing offer. In fact, online.cars will pre-approve you, regardless of your financial situation. This is an opportunity that you surely won't find elsewhere!
Traditional
Traditional dealerships will convince customers that they can't miss the exclusive deals or discounts that they're offering. However, these offerings aren't exclusive, and there's a good chance that you'll pay the same price for your vehicle, regardless of the current deals. online.cars literally promises a $500 better price guarantee, and incentive that a traditional dealership surely won't provide.
Inventory
Modern
Forget about having to search through a dealership's inventory and find a vehicle that you may like. Normally, in this scenario, you're limited to the vehicles sitting on their lot. Occasionally, customers will settle for a less-than-picture-perfect ride, leading to a fair share of disappointment after the fact.
Well, online.cars has the ability to pull from a nationwide database, and this increases the chance that they'll find your ideal ride. Customers can request a number of specific attributes that they're after, and the company will then dive in and find an applicable hit. Thanks to this opportunity, there's a better chance that you'll be driving around in your picture-perfect ride.
Traditional
Sure, customers have the chance to actually view a dealership's inventory during a pursuit. However, these buyers are limited to the cars sitting on the lot. As a result, customers tend to settle for a vehicle that doesn't necessarily contain all of the attributes that they're seeking. On the flip side, online.cars dives into a nationwide database, assuring that you'll acquire your picture-perfect ride.
Protections
Modern
Sure, we understand that there are a number of risks that accompany pursuing a vehicle from a company like online.cars. Well, the company accounted for all of these indiscretions, and that's why they provide their customers with an array of protections. Primarily, the company allows customers to return their vehicle within three days or 150 miles with no financial penalty. This way, if you find that your vehicle has an odd mechanical problem or isn't a proper fit, you won't be forced to tolerate your purchase.
online.cars also provides their customers with a clean CARFAX Vehicle History Report, allowing you to anticipate any issues ahead of time. In the event that you do come across any issues, you can rely on the free lifetime mechanical warranty. Thanks to this inclusion, you won't have to dig into your pocket for repairs or maintenance.
Traditional
These dealerships surely won't allow you to return your vehicle after completing a purchase. Of course, there's little chance that you're purchasing a lemon from this seller, but this is especially important if you're worried about making the wrong choice. While online.cars will let you return the ride regardless of the reason, that certainly won't be a possibility when you're eyeing a traditional dealership.
Ultimately, the choice should be clear. online.cars truly provides their customers with the best-possible car-buying experience, and their wide array of conveniences only skims the surface of this incentive. The seller also offers monetary incentives, protections, and an unmatched inventory. Ultimately, once you complete your purchase, you'll be wondering why you never considered this route in the first place.