Drive Home in One of Cincinnati's Most Popular Used Cars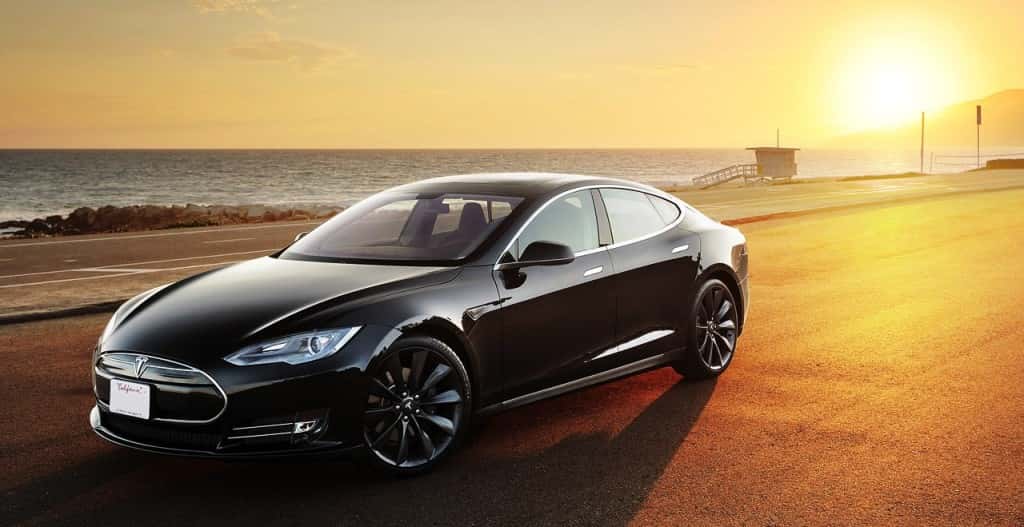 Are you on a mission to find a highly reliable set of wheels before the end of the year? There are tons of used cars in Cincinnati, which makes it even more important to do your research before selecting which pre-owned vehicle you choose to buy. Here in the Queen City, car shoppers have been limited in their used vehicle search, thanks to the restrictive inventory at area dealerships. Rather than throw in the towel altogether, take a look at some of the fastest selling used cars from this past year, and how you can secure your very own through online.cars.
Can't Keep Them in Stock: The Most Popular Used Cars from 2016
Some used cars in Cincinnati sit on dealer lots for what seems like an eternity. Collecting everything from dust, to rain, to falling leaves, to snow – the only thing these vehicles aren't managing to hold onto is a buyer. While these unpopular used cars sit idly by, there are certain used models that dealerships haven't been able to hold onto, not even for dear life. If you want to drive home in one of the most popular, best-selling used cars Cincinnati has to offer, check out this list detailing every high-demand vehicle you only hope you can get behind the wheel of.
While we aren't polling experts ourselves, we turn to the knowledge and skilled precision of an organization that is. iSeeCars.com recently conducted a poll here in the United States, that studied car buying trends of consumers who purchased used cars between January and May of this year. What they found out will not only surprise you, but better equip you to find a highly-popular and dependable used car that you can call your very own. Check out this top ten list brought to you by the insiders at iSeeCars, and see which cars you should have your eye on for your next used vehicle purchase.
1. Toyota Prius: The plug-in hybrid model of the ever-popular Prius, spent an average of 19.7 days on the used car market before finding it's next new home. With unbelievable fuel economy ratings, and great savings for used car buyers, it is no wonder why the Toyota Prius Plug-In Hybrid earned the top spot for the fastest selling car this year. For buyers who value savings, there is no better option than the Prius, which will end up saving the average driver thousands over the life of ownership.
2. Nissan Leaf: Another alternative propulsion vehicle, the used Nissan Leaf spent just over 24 days on the pre-owned car market before finding itself a new driver. The electric subcompact from Nissan was first introduced back in 2010, and newer models can make it up to 107 miles on a fully charged battery. With that kind of fuel savings, it's not a mystery why the Nissan Leaf earned the number two spot for the fasting selling vehicle earlier this year.
3. Tesla Model S: While most people may be surprised to see such an expensive vehicle as a popular choice on the used market, the number three spot on this list has been defying expectations since it was first introduced. Another all-electric car, the Tesla Model S spent an average of 26.1 days on dealer lots, before being swept up by an eager driver. With perfect safety scores from the National Highway Traffic Safety Administration from the first year it was produced, the Model S offers much more than exceptional fuel savings. Drivers can expect to spend more on a used Tesla than other pre-owned cars, but as it sits high up on the list for fastest selling used cars in the United States, it doesn't seem to bother buyers in this luxury segment.
4. Hyundai Veloster Turbo: The first gasoline powered car to make the list thus far, the Hyundai Veloster is a sleek, sporty car that spent an average of 27.8 days for sale before finding a new driver. Hyundai brought the Veloster coupe to market in the United States for the 2011 model year, leaving plenty of used versions available to purchase. Full of advanced in-vehicle technology, and superb performance specs, it is no wonder why the Hyundai Veloster Turbo is so quickly claimed at used dealers across the nation.
5. Infiniti QX60: Squeaking into fifth place on iSeeCars.com's list of fastest selling cars in America, this luxury SUV from Infiniti spent an average of 27.9 days on used dealer lots. With ample space for seven passengers, this midsize crossover is the perfect companion for growing families who have a taste for the finer things in life. The current QX60 was first sold in the United States for the 2013 model year, giving used car buyers three solid years of pre-owned options to choose from.
6. Infiniti QX56: It isn't surprising that high-end luxury SUVs experience fast turnaround rates in the used car marketplace. The Infiniti QX56 was a full-size SUV offered by the Nissan-owned brand, until the 2014 model year. With a towing capacity of 9,000 pounds, and a great list of standard amenities, the Infiniti QX56 is a versatile family vehicle for drivers on the go. Spending just 29 days on the market before heading to its next home, the QX56 is still a hot commodity for used car buyers across the country.
7. Lexus CT 200H: This hybrid-electric model from Lexus is the fourth car on this list featuring alternative fuel sources. Selling after just 29.4 days on the market, this sleek and stylish hatchback sedan is catching the attention of luxury shoppers looking for a great car, at an incredible price.
8. Toyota Highlander Hybrid: With hybrid vehicles typically costing new drivers more up front than gasoline models, it is no wonder why so many used car shoppers are seeking out hybrid options on their pre-owned vehicle search. After just 29.6 days, these fuel efficient SUVs drive off dealer lots, and into their new driveways without ever looking back. This family friendly option will not only transport your most precious cargo safely from one destination to the next, but it will save you hundreds in fuel costs at the same time.
9. Lexus RX 350: This luxury midsize crossover SUV features high ratings in quality and dependability. With a smooth ride, incredible safety scores, and plenty of interior space, buyers are flocking to local dealerships to get a great deal on this stylish Lexus model. If you want to get your hands on the wheel of this high-end crossover, don't waste any time. According to the iSeeCars.com survey, this luxury model only lasted an average of 29.7 days on the market.
10. Mazda Mazda2: Topping the list of fastest selling used cars in early 2016 is the Mazda2 sedan from Mazda. Enjoying just shy of 30 days on the market before coming back from hiatus, the Mazda2 subcompact car is a popular choice for drivers looking for a reliable car, at a great price.
Find Them with online.cars
Rather than search through endless used cars in Cincinnati, head online to the online.cars web based dealership. Let the online.cars team know which of these popular models you want to check out, and they will search through an exclusive nationwide database of more than 100,000 used vehicles from across the nation. Shave off the average time your dream car sits on the used dealer lot with help from online.cars.