Four Downsides to Pursuing a Vehicle from a Traditional Dealership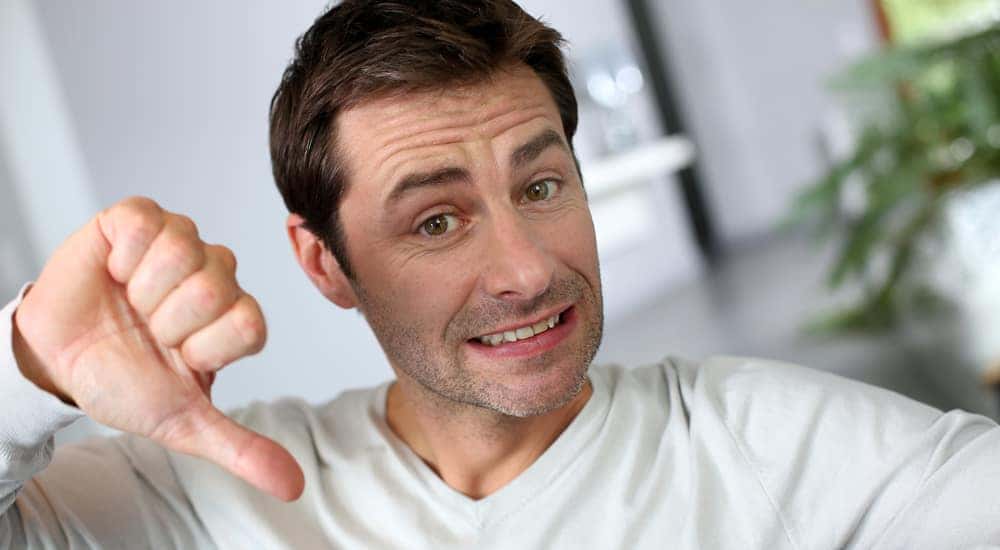 If you're in the market for a new or used car, we're sure you're not looking forward to the car-buying process. If you're familiar with the endeavor, then you surely understand how much of a drag the entire process can be. You won't only have to dedicate a chunk of time to visit and explore a dealership's premises, but you'll also have to deal with those pesky negotiations.
Fortunately, there's now a reasonable alternative. If you're looking to car shop without leaving the comfort of your couch, there are plenty of online "dealerships" who provide consumers with a convenient and easy experience. This process is a whole lot easier than its traditional counterpart, and the transparency leads to less apprehensive over a perceived bad deal. Ultimately, these online dealerships provide everything that their traditional counterparts do… and a whole lot more.
Continue reading below to see the major downsides that accompany this traditional route. When you've finished reading, you'll understand why you may want to start pursuing online cars…
Downside #1: Major Time Commitment
Have you ever shopped for a car before? Then you're surely familiar with how time-consuming the entire endeavor can be. It might take you some time to travel to the actual premises, and then you'll surely spend hours looking through the business's inventory. After you've targeted a specific vehicle, you'll have to negotiate a price, and this usually leads to the buyer feeling like they didn't secure the best possible deal. Even if the dealership has posted all of their available cars online, the entire ordeal will still take several hours. You ultimately waste a whole lot of time for a deal that you don't feel all that good about…which doesn't sound all that encouraging.
However, by purchasing online, you can tolerate that entire endeavor from the comfort of your own couch. Often times, it doesn't require doing much more than filling out a simple online inquiry, noting various features or attributes (like color, year, transmission, or any other relevant factor) that you desire. Before long, the applicable vehicles will begin rolling in, allowing you to choose from several targets without leaving the house.
Furthermore, if you're uncertain about what brand or model to pursue, you'll surely have a better opportunity of finding your ideal vehicle online. Often times, traditional dealerships only offer a single brand's vehicles, which can severely limit your options. If you do want to check out multiple car brands, you'll have to travel to multiple dealerships, thus wasting even more of your precious time.
Downside #2: Lack of Options
As we previously mentioned, many online car sellers allow you to specify your desired attributes, and then these businesses search through their vast database to find a relevant match. Thanks to their ability to pull vehicles from dealerships from around the country, there's a better chance that you'll have the opportunity to purchase your picture-perfect ride.
However, when you head into a traditional dealership, you might not have these types of options. Customers are often limited to the vehicles that are currently sitting on a specific dealership's lot, and there's no possible way that these sellers can carry every possible variation of their available models. In other words, you'll have to settle for a vehicle that might not contain all of the features and attributes that you were seeking.
Downside #3: Negotiations
One of the worst parts of the traditional car buying process is the negotiations. Dealerships are focused on securing the most lucrative deal possible, and their employees have specifically been trained to deal with these inevitable negotiations. Unless you have plenty of experience purchasing cars, there's a good chance that these salespeople will have the upper hand when you're going back and forth
However, online dealerships often promise one-price shopping, meaning they won't even consider negotiations. This doesn't only eliminate the entire hassle of haggling with a traditional dealership, but it also means that you can have some clarity on the value of a car ahead of time. Often times, these online sellers will base their values on a number of car-valuing resources, including Kelley Blue Book or eBay.com. Therefore, you can explore these various prices before you make any definitive inquiry.
In fact, you may even find that these online dealerships are willing to promise the best possible price, meaning you can refer them to a better deal elsewhere. Additionally, if you live relatively far away from your targeted vehicle, these online sellers are usually willing to deliver the vehicle to your doorstep free of charge. If you ask a traditional dealership to source a particular vehicle from another dealership, they'll surely charge for any applicable fees.
Downside #4: No Realistic Benefit
We may be cheating a bit with this vague downside, but it isn't inaccurate that there are few benefits to pursuing a vehicle from a traditional dealership. Online car buying provides you with unmatched convenience and flexibility, and there are even several financial incentives to this less traditional route. All of the incentives that would seemingly accompany the traditional route (like warranties or maintenance) are also provided by online car sellers.
Some consumers could argue that a main benefit of buying from a traditional dealership is the ability to view and test drive a targeted car before you commit to a purchase. This is certainly true, but it's not like online car sellers are going to stick you with a vehicle that isn't actually a proper fit. Most of these online dealerships allow customers to trade their recently-purchased car back in if they discover that it actually isn't their picture-perfect ride. Therefore, there's really no risk to pursuing this route.
If you're not convinced that online car buying is the ideal route, then it's time to start shopping. If you're looking for the optimal experience, then you should consider submitting an inquiry to Online.cars. The business has the ability to pull from a nation-wide database, and you'll surely find your desired fit in no time!