Four Upsides That Accompany Buying a Used Car from online.cars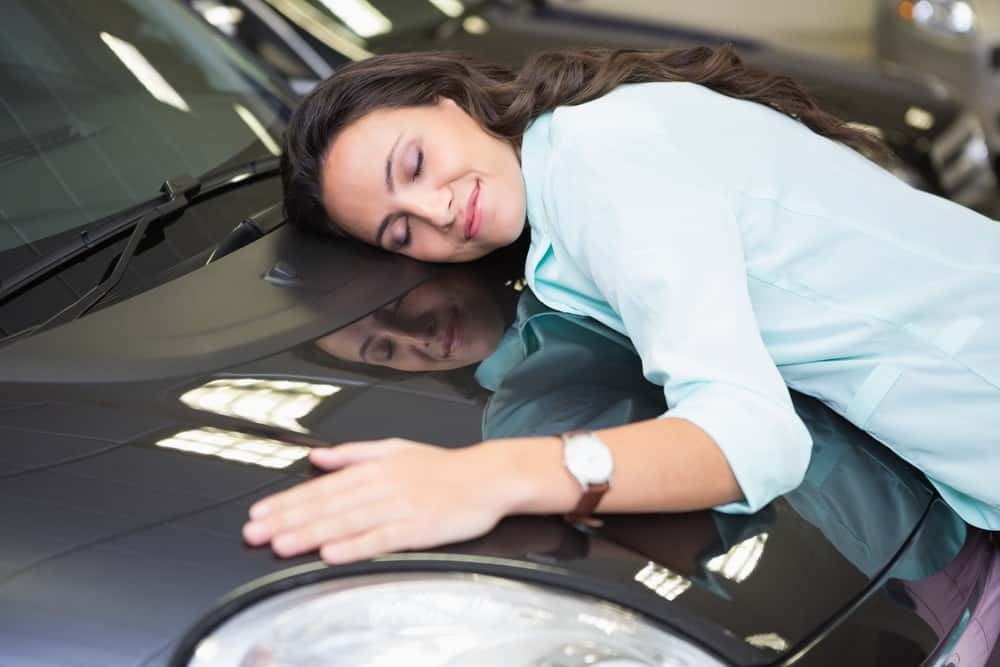 If you've been searching for used cars for sale, you've certainly considered purchasing that vehicle online. However, when you begin to investigate all of the downsides that accompany this route, you may be persuaded to pursue your used vehicle from a traditional dealership.
However, there is an online car seller who has come up with clever ways to eliminate all of the risks that come with online used car buying. Meet online.cars, which relies on a nationwide database to find the perfect used vehicle for you, and their variety of monetary and convenience advantages are just a few reasons why you should opt for this "dealership" over their traditional counterparts.
Below, you'll find the four major upsides that go along with purchasing a vehicle from online.cars. That way, when you decide to start looking for used cars for sale, you'll know exactly who you should be turning to…
Upside #1: Vast Inventory
If you visit a used car dealership, you're limited to the vehicles sitting on the lot. While you may have been targeting a specific brand or model, you might have to settle for a similar vehicle. Meanwhile, if you were searching for a specific color or feature, it's unlikely that you're going to find all of the requirements featured in any of the available vehicles. As a result, there's a good chance that you're not going to be completely satisfied with your used purchase.
However, by opting for the services provided by online.cars, drivers will have access to thousands of vehicles from around the country. This online dealership relies on a nationwide database to find a vehicle that fits all of your requirements. The helpful staff can rely on a number of specific attributes to help find the perfect car for you, as they have the ability to sort through model years, mileage, price, make, model, trim, color, and transmission options.
Upside #2: Competitive Prices
Since online car-buying is accompanied by its fair share of conveniences, you may assume that their selection of vehicles is pricier than those available at a traditional dealership. However, there's a better chance that you'll secure a great deal via online.cars than a regular brick and mortar business, as this endeavor provides their customers with a number of generous financial incentives.
For starters, online.cars guarantees lower prices by up to $500, meaning you'd be very hard pressed to find a more attractive deal elsewhere. However, online.cars' advantages impact more than the vehicle's price tag. The company offers free delivery, meaning you won't have to dish out extra money to have your purchase delivered to your front door. This is an incentive that few online dealerships provide, and it helps to bridge the gap between online.cars and those traditional car sellers. As long as you live in a nearby city (including Columbus, Cincinnati, Dayton, Indianapolis, Lexington, and Louisville), you can take advantage of all of these unique monetary offerings.
Meanwhile, online.cars will provide their former customers with $250 in M-Bucks for each referral. These drivers can then use this "money" to purchase any necessary car parts. Alternatively, they could turn to the dealership's expert technicians to fix any issues or perform basic maintenance.
Finally, for those who are struggling with their credit, online.cars is an excellent way to improve your score. The business is willing to serve a wide range of customers, regardless of their financial situation.
Upside #3: Little Risk
One of the biggest reservations that you'll hear when potential car buyers discuss online shopping is the inability to inspect the actual vehicle before making the purchase. This is certainly a risk, as there's no guarantee that the vehicle will end up being a proper fit. Perhaps the vehicle's performance isn't what you were expecting, or maybe you anticipated more leg room. A customer won't truly be able to gauge the car's full capabilities before they actually take a seat behind the wheel.
Furthermore, a test drive allows potential buyers to identify any mechanical issues that might be hiding under the hood. An odd rattling noise or a shaking steering wheel is an indication that there are some serious problems with the car, and that may be enough to dissuade a customer from pursuing that vehicle in the first place. However, by purchasing the vehicle online, customers won't be able to identify these issues until it's too late.
This won't be a concern if you opt for a used vehicle via online.cars. The business provides their customers with a three-day, 300-mile satisfaction guarantee. Therefore, if a buyer recognizes that they've made a wrong choice, they can easily swap their car for a replacement. As a result, all of the risk that accompanies online car buying is essentially eliminated.
Of course, there really shouldn't be too many worries about the condition of the used car in the first place. After all, online.cars provides each of their customers with a Guaranteed CarFax Clean Vehicle History Report. Thanks to this resource, potential buyers can sort through any previous mechanical issues, repairs, or accidents. This is a big reason why online.cars has consistently been commended for their willingness to be transparent.
Upside #4: Plenty of Incentives
Finally, to entice customers to visit (and subsequently make a purchase) from their business, many dealerships will offer additional incentives. Well, online.cars also provides a number of reasons why customers should opt for their services as opposed to the competition.
Each of the vehicles is accompanied by a free lifetime mechanical warranty, so drivers won't have to worry about dishing out additional money if the car ever runs into any issues. Owners won't have to look particularly far for a trusted technician either, as a reliable team of mechanics is available to fix up any problem that you may encounter. The service department is even open seven days a week, so you'll never have to move around important obligations in order to find time to drop off your vehicle.
So what are you waiting for? Visit online.cars' website today!