Get the Exact Honda You Want with online.cars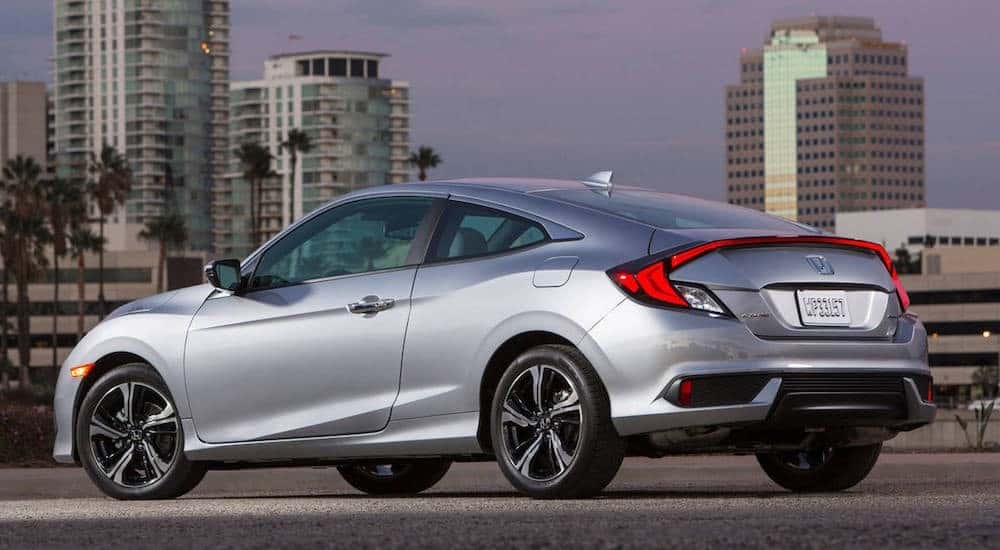 When you start the search for your next new car, one thing will become surprisingly apparent – there are <em>a lot</em> of cars to choose from. With so many options from so many different automotive brands, it can be nearly impossible to narrow down your search to just one make and model vehicle. Local dealerships like <strong>Kings Honda</strong> not only limit your search with what models they have in stock, but force your hand into choosing an automotive manufacturer before you even leave your house. The traditional car buying journey can be exciting, but it is littered with unfortunate road blocks along the way. These limitations muddy the waters of what should be an exciting time in a person's life, and turn a car buying adventure into another dreaded chore. Rather than subject yourself to restrictive local dealership offerings, broaden your new car buying experience so that you find that perfect new or used car, without exception.
Don't Compromise! How to Get the EXACT Honda You Want
It's hard to deny just how incredible the latest Honda lineup is. It seems that the Japanese automaker created a vehicle to perfectly match up with just about every individual lifestyle. From sleek and stylish sedans, to versatile crossovers, fuel efficient city cars, an award-winning minivan, a full-size SUV, and even a pickup truck – Honda Motor Company truly has covered all of its bases. Whether you are looking to purchase a brand new model from the latest Honda lineup, or are interested in finding that perfect pre-owned version of your favorite Honda brand vehicle – embarking on a car buying journey is undeniably exciting.
After initial research, it is painfully obvious that local car dealerships are limited in what they have to offer. Places like Kings Honda in Cincinnati mean well, but they simply can't keep a full inventory of new and used vehicles that meet the needs of every person who walks through their doors. Rather than be left with a car you aren't thrilled with buying, why not explore other options for securing your dream Honda? Heading online can be a great way to locate the car you have been wanting to buy, but with so many risks associated with this option, how can you be sure that your purchase is secure, and that you will be safe through the process?
Let's take a look at the different choices car buyers have for obtaining their dream Honda, and why they don't offer the total solution to car buying that so many Americans are hoping to find.
Honda Brand Dealership: If you live in Cincinnati or the tri-state area, then chances are you might travel down to Kings Honda in order to buy your next Honda car, truck, or SUV. While local dealerships have great intentions, and may be genuinely interested in helping you on your car buying journey – there are a few things about this approach that leave buyers unsettled. Aside from a limited inventory selection, local Honda dealerships also offer limited sales hours. If your schedule does not fit into theirs, you are either faced with putting off your new car needs altogether, or skipping a day of work to hopefully find a great vehicle to buy. Even if you do carve time out of your busy schedule to go into a local dealership, you are likely to spend a large chunk of time at the location you choose. If you decide to buy a new car from Kings Honda, for example, you may find yourself sitting at the desk of a salesman for hours after choosing which vehicle you want to buy. If you are like most other Americans, then your free time is limited, and sitting inside of a dealer showroom is not your ideal way to spend it. With three strikes against the traditional in-person dealer experience, we have no choice but to call this option OUT.
Online Classifieds: Thanks to mainstream social media platforms, this avenue to car ownership is becoming more acceptable. With that said, we prefer to leave mysterious online classified purchases to much smaller items. Managing to find a great used sandbox at half the cost, is a great way to utilize this sort of online marketplace solution. Swapping a ten dollar bill for endless hours of child-occupying fun, is a perfectly acceptable way to take advantage of online classified listings. The only mess you might encounter is a pile of sand on your kitchen floor, which is a far cry from the possible mayhem that might ensue when trading thousands of your hard earned dollars, for a vehicle you hope will work as well as the seller promised. To summarize our point – you can certainly utilize this beneficial avenue for buying and selling items of little or no value, but when it comes to a new or used Honda purchase – we recommend you skip over this option altogether.
online.cars: The most recent car buying innovation is now available to residents of Cincinnati, Columbus, and the surrounding cities. For the first time ever, car shoppers are able to easily and safely secure a new or used vehicle from the comfort of their home or office. Backed by the McCluskey Family name, online.cars is the answer local residents have been hoping to find to solve their car buying woes. Imagine a secure online platform that provides you with a way to locate the new or used car of your dreams, without having to spend a moment at the desk of a car salesman. By providing the online.cars team with a short list of information regarding the car you are searching for, you will be well on your way to finding the perfect vehicle you previously thought was out of reach. With access to a database of over 100,000 new and used vehicles from across the United States, online.cars is uniquely positioned to locate, and bring your dream car right here to Cincinnati.
When considering the pros and cons of going down to Kings Honda vs. online.cars, the choice could not be any clearer. Don't leave the most important purchase decision you will ever make up to chance. Instead, put your trust in online.cars. We promise you won't regret it.