Major Reasons Why You Should Buy a Car Online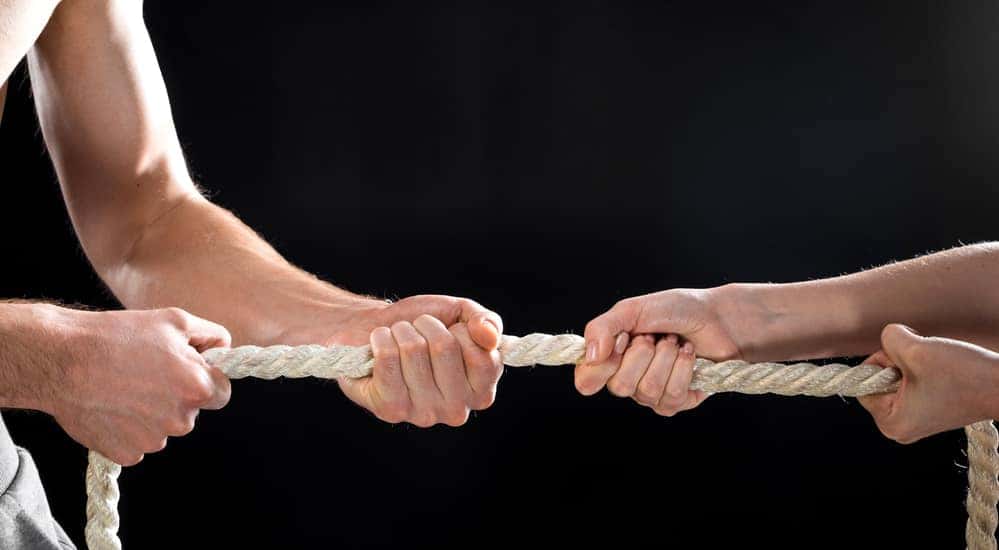 While you're probably excited about your impending car search, we're sure that positive energy is tamed due to the grueling buying process. If you've ever purchased a car before, you're surely familiar with what we're talking about. It doesn't only take hours as you're searching through a particular business's inventory; you'll also have to commit time to negotiate with the applicable dealership's sales team. If you're savvy and looking to shop around, then you'll surely have to tack on at least another day's worth of effort towards your endeavor.
Well, fortunately, there's now a way that customers can forget that traditional buying process and opt for a route that's modern, easier, and more convenient. By pursuing a vehicle from online.cars, consumers won't have to deal with all of the natural frustrations that accompany the traditional route. Rather, you can complete the majority of your purchase from the comfort of your own house! Does it get more convenient than that?
Below, we've provided five reasons why it's better to opt for the online route over the traditional route. Then, if you're debating, say, Oxmoor Toyota vs. online.cars, you'll understand that the latter is the superior option…
Reason #1: More Choices
If you opt for a vehicle from a traditional dealership, you'll be limited to that specific business's selection of cars. Therefore, if you're seeking a vehicle that features a particular feature or amenity, it's unlikely that you're going to come across the picture-perfect match. Rather, you'll have to settle for a car that you're not entirely in love with, and no one wants to find themselves in that scenario after having made such a hefty purchase.
Well, by opting for online.cars, there's a better chance that you'll come across your perfect ride. The seller leans on on a nationwide database to find the perfect fit, and they'll rely on your desired attributes as their seeking the ideal car. Whether you're searching for a vehicle with a specific model year or mileage marker, there's a better chance that you'll find it via online.cars.
Reason #2: More Convenience
If you've ever purchased a vehicle from a traditional dealership, then you surely understand how long the entire process can take. Not only will it require hours searching through their vast inventory, but it will also take you a chunk of time as you're attempting to negotiate with the salesperson. Furthermore, if you want to shop around for the best possible price, it will surely take you several days to even initiate the buying process.
With online.cars, those inconveniences disappear. After all, customers can complete the majority of their purchase from the comfort of their own couch. These prospective buyers simply have to submit an online inquiry (specifying any specific attributes that they're seeking), and online.cars will go to work! Best of all, you shouldn't expect relentless negotiations. After all, online.cars promises a $500 lower price guarantee on their vehicles, meaning you won't be able to find a better deal elsewhere.
Reason #3: Monetary Incentives
As we previously mentioned, online.cars already promises the best possible prices on their vehicles. However, there are a number of additional financial benefits that accompany opting for this route. For starters, online.cars will deliver your recently-purchased vehicle free of charge, even if they're shipping it from halfway across the country. This isn't an opportunity that most dealerships provide, even if they're located right down the street from your house.
Furthermore, online.cars is an ideal option for those who are struggling with a bad credit score. The business promises to get you approved regardless of your current financial situation, and they'll gather multiple financing offers in their pursuit of the best possible deal. online.cars has the unique ability to rely on a number of dealerships from across the country, meaning there will be no shortage of suitors for you.
Reason #4: More Protections
We understand that it can be scary purchasing a vehicle online. After all, there's a good chance that you won't have the chance to lay an eye on the vehicle before committing to the purchase. Conventional wisdom would say that this is a considerable risk. After all, what if you find that the vehicle has faulty mechanics, or perhaps you realize that the interior isn't as roomy or comfortable as you anticipated. Even if you came across these issues after making a purchase from a traditional dealership, you'll be forced to tolerate the car for the foreseeable future.
Well, that shouldn't be an issue with online.cars. After all, the dealership allows customers to return their recently-purchased car within three days or 150-miles of purchase. If you happen to discover that you're not completely happy with your selection, online.cars won't ask any questions if you want to swap it for another ride.
Speaking of mechanical issues, online.cars also protects their customers in the event of any repairs or maintenance. The seller attaches a free lifetime mechanical warranty to each of their cars, meaning you won't have to spend extra money if you need to visit a mechanic. Of course, it's unlikely that you'll have any problems in the first place, as each of the cars is accompanied by a CARFAX Vehicle History report. If there is any damage, you'll be able to anticipate it ahead of time.
Reason #5: Ability to Sell Your Car
online.cars even allows their customers to trade-in their current ride, and this ultimately leads to many of the same conveniences as the car-buying process. They'll automatically provide you with an instant quote, so there won't be any waiting around as you're attempting to complete the transaction. Once the two sides have agreed on a deal, you can either receive a check for your car or you can use the value towards another ride. When all is said and done, they'll even offer to pick up your recently-sold vehicle from your house. Ultimately, you won't be able to find a more convenient process elsewhere.