Overcoming Bad Credit with Online.cars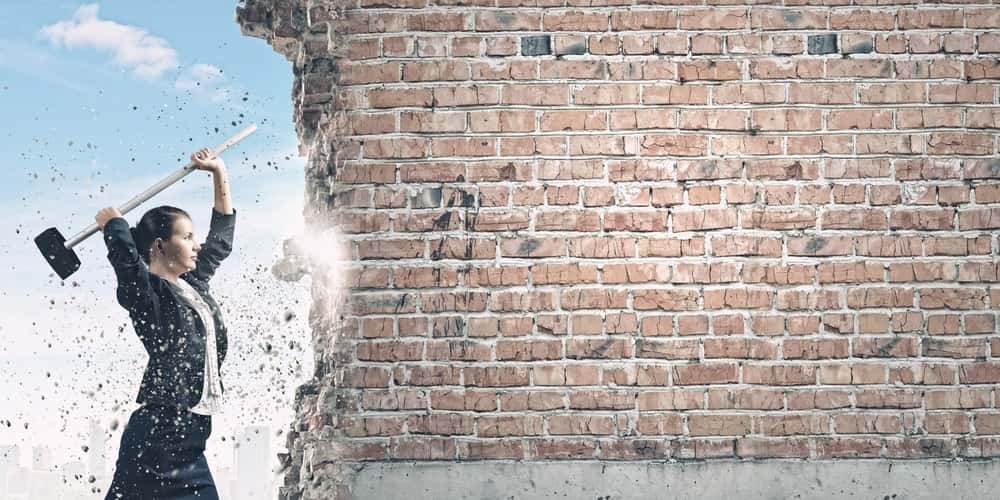 When you have bad credit, sometimes it feels like it's impossible to catch a break. It's can also be embarrassing to admit you have bad credit, because who wants to be known as financially irresponsible? One place you often see people with bad credit struggling is at a car dealership. Many dealers do not want to take the risk of financing a person with bad or no credit and will refuse to do business with them – just like many banks and financial institutions, the dealerships simply won't give someone with bad credit loans if they think there is a risk the person may default on their loan agreement.
This is terribly unfortunate because sometimes a car is exactly what a person needs in order to overcome their bad credit history. A car can allow a person to commute a job that may be higher paying, which in turn will give that person the ability to pay down their debt and move the needle on their credit score from "poor" to "excellent".  Having a car payment can also prove to future lenders that although in the past the person may have missed payments, they have been able to make monthly on-time, in-full payments and are now more responsible with money. There are many people who have bad credit, and at online.cars, we don't think they should be punished or held back from future success just because their current bad credit is making it impossible for them to get a loan.
How to Use Your Bad Credit Car Loan to Improve Your Credit Score
If you are struggling to get a loan due to bad credit, there are steps you can take to help overcome your bad credit and get approved for a car loan
Step 1. Know Your Credit Score and Credit History
First of all, are you sure that you actually have bad credit? If you think your credit is less than great, then you need to spend some time doing a little research. Visit the websites of the three big credit bureaus: Equifax, Experian and TransUnion and request a free copy of your credit report. Check these reports very thoroughly – you'd be surprised at how often there are mistakes (or even worse – mistaken identity issues) made on credit reports. You don't want someone else's oversight to stop you from getting a loan, so be sure your credit reports are accurate. If you do see an error, be sure to inform the credit bureaus right away.
Step 2. Call Your Bank, Credit Union, or other Financial Institution
So you did your research and it turns out that your credit is as bad as you thought. Don't immediately assume that you are now out of the running for a loan. Before you start chasing around a bad credit loan, call your bank, your credit union, any financial institution that might be able to provide you with traditional financing. It seems implausible, but very often big banks will finance loans for those with poor credit, although be warned you're going to be hit with higher interest rates than those with perfect (or even just above average) credit scores. This higher interest rate might seem unfair, but it's the price you're going to have pay if you want a financial institution to take a gamble on you.
Step 3. Let Online.cars Help You Find a Car Loan
If you've tried to secure financing and it's just not happening, don't give up hope! Hop online to online.cars and apply for financing right on our website. With our network of lenders, we are confident we can find a loan that will work for you. Our website is full of tools to help you get your finances in order – you can value your trade-in vehicle if you have one and you can even shop by payment so that you aren't tempted to buy more car than your budget allows for. Take time to browse our inventory and make a list of the cars that interest you and use our online payment tool to see if you could realistically match the payments needed to afford any of the cars.
Step 4. Be Realistic and Be Frugal When Buying Your Car
You may have read Step 3 and thought "budget?" Those days are now over. If you have bad credit and you need to take out a loan, do yourself a huge, life-changing favor and get yourself on a strict budget. You need to know exactly what you can afford to spend on a car and then you need to be sure you stick with making that payment on-time, month-after-month. Otherwise, you're going to end up with a credit score that's even worse than it was when you started looking for a loan.
In the same way that you're going to have to be strict with your budget, you're going to have to be strict with your wants, too. Sure, you may want a sunroof and a leather-wrapped steering wheel and heated seats, but if you have bad credit and you are struggling to take a loan, you need to put the amenities to the side for now. Go as bare-bones (without neglecting safety) as possible – this will keep your car's price down and therefore require you to borrow less money… which means you can pay off the car faster and start rebuilding your credit quicker.
Online.cars – Helping You Get Ahead with A Bad Credit Car Loan
At online.cars, we are pleased to say that no matter if your credit is excellent or terrible, we are willing and happy to have you as a customer. With our network of nationwide lenders, our finance team is confident in their ability to find the best financing deal for you no matter how poor your credit. It is our goal to help you get approved for financing no matter how bad your credit might be – we know how valuable having a car can be when you're struggling to overcome bad credit, and we're ready and able to help you help yourself get back on track.