Purchasing a Car with Poor Credit Has Never Been Easier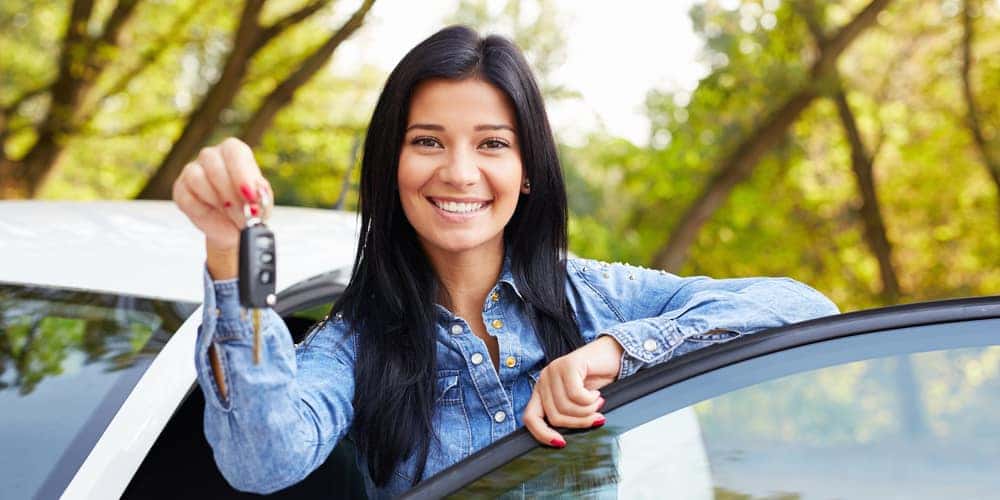 Online.Cars
Are You Concerned About Challenged Credit?
Want to buy a car but are afraid you won't be approved due to challenged credit? Don't worry any longer, because we're here to help you, no matter if you have no credit, bad credit, or good credit.
At Online.Cars, we understand that no matter what your credit score looks like, applying for financing can still be a daunting task.  The fact is that it is easier to purchase or lease a vehicle with good credit. The better your credit score is, the cheaper it is to borrow the money you need. Credit scores can be very easy to mess up—but they are fixable. While the process of going about improving your credit can be confusing, our team of finance experts is here to answer any questions you may have about lenders and getting approved, as well as calm your credit score fears.
Your creditworthiness is rated by the three credit reporting agencies, as well as FICO. The scores represent the likelihood that a person will repay their loans on time, and it's determined by a person's borrowing history and other variables. Below, you will find answers to frequently asked questions about credit, credit reports and credit scores. If you have any additional questions, our Finance Department would love to help you out and show you all the ways we can help you rebuild your credit to a better standing.
What Exactly is a Credit Score?
Your credit score represents your creditworthiness. Lenders use it to gauge whether or not you are likely to make payments on time. Scores are largely based on your borrowing history. The most common type of credit score available to consumers is the FICO score, which ranges from 300-850. The higher the credit score, the more likely you'll be able to obtain credit and/or secure a lower interest rate. The average FICO credit score is 680. However, anything below 620 is considered a poor score, or "sub-prime," and is less likely to be approved for loans without a considerably higher rate of interest. However, our team of finance experts are experienced in leveraging new vehicle offers at low rates—just speak with a representative from our Finance Department if you have any questions.
How Can I Maintain Good Credit?
For those with a poor credit score, it can be difficult to improve your credit—but it's certainly not impossible. Good credit can be maintained by keeping up with healthy financial habits, such as making payments on time and using a credit card (shopping on credit) only when absolutely necessary. Avoid making dramatic credit changes and don't close old, established accounts.  The next step you need to make is applying for a loan with genuine lenders who are ready to help you rebuild your credit, like the team here at Online.Cars.
---
START REBUILDING YOUR CREDIT
CALL US NOW AT 888-890-1116
---
How Can I Rebuild My Credit Score?
First of all, don't fret about having a lower-than-desired score, and prepare yourself to rebuild it when you work with our specialists here at Online.Cars. Our expert finance team has the financing options that can help you rebuild your credit while getting you behind the wheel of a safe and reliable vehicle at the same time. You can go ahead and get started with by applying to get pre-approved financing, or if you'd like to learn more about how we can help rebuild your credit, contact us over the phone at 888-890-1116 or fill out the contact form below.