Secure The Lexus of Your Dreams with online.cars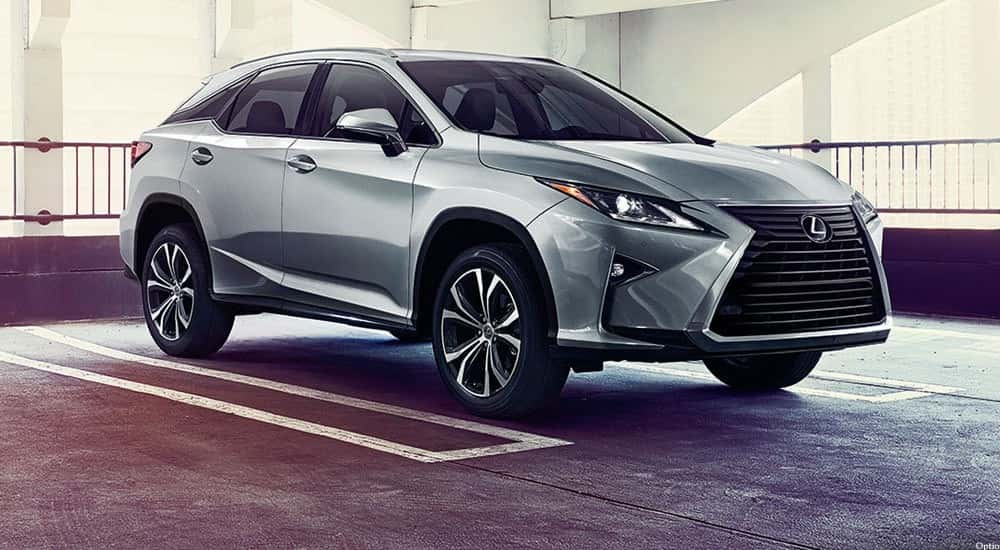 As much as car dealerships get a bad reputation for their shady sales dealings and less than ethical behavior, there is one automotive segment that continues to do well at dealerships. Luxury car buyers tend to have a better experience at traditional dealerships than budget car buyers do, which is a direct result of the higher-end price tag that brands like Mercedes-Benz, BMW, and Lexus feature on their new models. While luxury car buyers may be getting better treatment at dealerships like Performance Lexus than they would at a roadside car lot, that premium treatment comes at a premium price. Finding a high quality new Lexus model isn't hard to do, but why pay a higher price at a local dealership, when you can find what you need from the comfort of your own home with online.cars? Lets go over the differences between Performance Lexus vs. online.cars.
Performance Lexus vs online.cars
When you head down to your local in-person dealership, the price you end up paying for the vehicle you buy is padded with all kinds of extras to help cover the cost of overhead. At a physical dealership, for example, there are bills to pay, employees to compensate, and more costs that add up rather quickly, especially for larger locations. At a luxury dealership, employees on the sales floor are typically paid a salary, rather than compensated with commission. While this takes away from the pushier sales techniques of other dealerships in the area, it ends up putting a strain on new model pricing. Dealerships with a physical location have to pay to keep their doors open, and their showrooms operating to the fullest extent.
As wonderful as these higher-end dealerships are at making their customers feel like royalty, the truth is, you are paying for that treatment, one way or another. The only way to ensure that your hard earned money is going toward the vehicle you purchase, and not the heating and cooling bills, is to purchase your new luxury car from a virtual web-based car buying service.
While local dealerships inflate their prices to cover their costs, online.cars delivers premium vehicles without all of that pesky overhead. Based entirely online, online.cars won't ever ask you to help foot the electric or gas bill, or expect you to provide a salesman with his monthly commission. Whether you are looking for a brand new fully-loaded 2017 Lexus RX Hybrid SUV, or a pre-owned 2014 Lexus IS sedan, online.cars has you covered.
How it Works
If you are in the market for a new car, whether it is from a luxury brand or a more budget-friendly manufacturer, online.cars is your ticket to the most convenient car shopping experience <em>ever</em>. Rather than trek down to a local dealership where you will spend most of your day in a back-and-forth uncomfortable exchange, you will have the luxury of sitting at home in your favorite chair, with your feet up, as you comfortably embark on your car buying journey.
All that online.cars requires of you is the completion of a short and simple form on the website, detailing what type of car you want. You can include as little or as much information as you see fit, including anything from exterior color choice, interior amenities, model year, and of course – the make and model you are looking for. If you don't have an exact nameplate in mind, that's okay. online.cars will help you find the perfect new car, no matter what.
Why Buying Luxury Cars Online Makes Sense
When you are set on purchasing a luxury model from a brand like Lexus, you are already well aware of the car's many benefits. From high-end appointments, to an impressive list of standard features, to performance-enhanced engines under the hood, a brand like Lexus is known for manufacturing only the highest standard of automotive perfection.
Rather than waste your time at a dealership securing the car that you already know you want to buy, consider how online.cars may be the better solution for your particular situation. When you to go a dealership, even if you know exactly what you want to buy, the car buying process takes time. With online.cars, after filling out an online form, the expert team behind the web-based car finding service, takes over. You are free to go about the rest of your day as you please. The only thing you will have to do is check your e-mail over the next few days for a personalized message from online.cars. Once the team finds three available models from their incredible nationwide database of over 100,000 vehicles, you will be left to decide which one is right for you. After making your decision, online.cars has the vehicle delivered to the Cincinnati area for you to test drive, and purchase if it is the right fit.
Just because you are a luxury car buyer, doesn't mean you have the luxury of wasting time stuck inside of a dealer showroom. online.cars is the first web-based car finding service to not only recognize this fact, but also provide a viable solution.
Take the Hassle Out of Car Buying
You don't need a salesman to tell you which car to buy, or which model is the best for your lifestyle – so don't let him. You know your unique needs better than anyone else, and the only person who should be dictating the terms of your new premium car purchase, is <em>you</em>. Free yourself from the time commitment, the unnecessary expense, and the hassle that buying a luxury car at a dealership entails. Give the newest thing to hit the automotive sales industry a shot. With no obligation of any sort, what do you have to lose?
online.cars is backed by the most trusted name in car sales in all of Cincinnati and the tri-state area. Created by the award-winning team at McCluskey Automotive, online.cars gives local car shoppers an easier and more convenient way to find and purchase new and used cars. If you want to expand your new vehicle search and take the headache out of car shopping, head online to the online.cars website and take it for a test drive.