Skip the Chevy Dealership, Simply Shop online.cars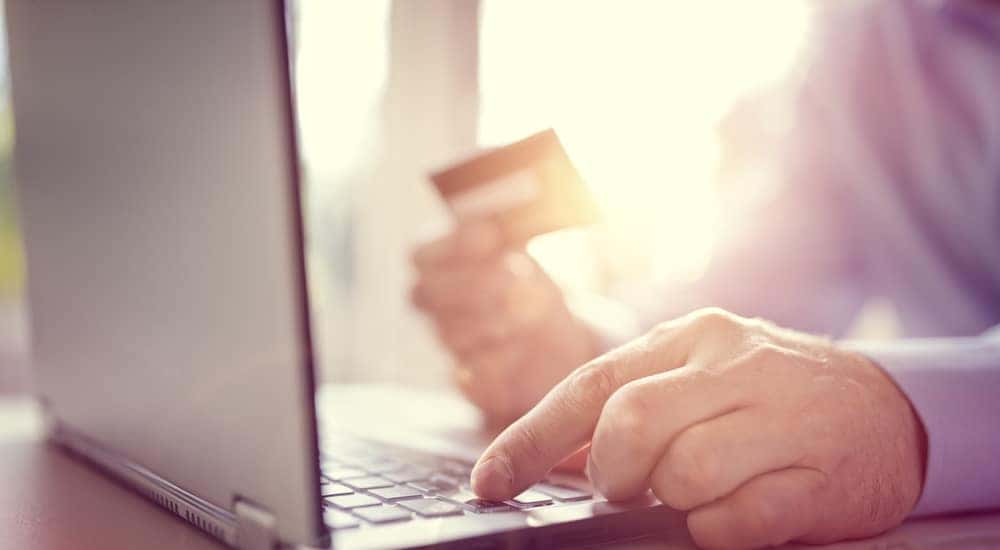 Congratulations! You've decided that you're in the market for a new truck, but not just any new truck – you're after the best of the best, the Chevy Silverado 1500. So now you need to spend your weekends and lunch breaks scouring Craigslist, the local newspaper, and online dealer inventories. Even worse, you need to actually go and visit at least a few dealerships to see which one has the Chevy Silverado of your dreams in stock and at the right price. Let's be honest, a new Chevy Silverado is fun, but shopping for one sure isn't. No one want's to spend their precious free time haggling with salespeople and compromising on amenities that they actually really want..or even worse, being oversold features that they'll never, ever use. Why not skip the struggle of buying your Silverado 1500 from a dealership? In fact, if you consider the hassle of buying your Silverado from a Chevy dealership vs. online.cars, you'll soon see that online.cars is the best way to buy your new truck.
So Many Choices, Nothing But Time
Chevy Silverados are fantastic trucks for a number of reasons, not least of which is that they are very customizable. You can get a regular cab, double cab or crew cab. You have your choice of short, standard and long bed sizes. You can pick between eight unique trim types: WT, LS, LT, LT Z71, LTZ, Z71, High Country and Custom) and there are plenty of package options to fully round out your truck. So when you visit a Chevy dealership, how are you supposed to know exactly which Silverado is right for you? Well, the answer is – you'll probably just need to choose one off their lot. Whatever they have in their inventory is what you're going to have to decide that you want to drive – customized or not.
At online.cars, we don't think that's right. In fact, we don't even have inventory for you to pick from – instead, we work with a nationwide network of dealerships to track down the exact Silverado that you want. We won't just sell you a Silverado because we have it on hand, rather, we'll work to find your dream car, no matter if it's located one town over or 10 states over.
How exactly do we know what you're looking for in a Silverado? It's easy. From the comfort of your own home, we simply have you fill out our online questionnaire. It's a short form but it tells us pretty much exactly what we need to know to get our sales team scouring the nationwide inventory for your Silverado. All you need to tell us is if you'd like to buy your truck new or used, the make, the model, the maximum mileage, the trim type, the model year, the transmission type and even the color you'd like to your Silverado to be. There's plenty of space for you to message us with any additional details too – so feel free to be as specific as you'd like. We're searching for your dream truck, so give us your ultimate wish list.
After that, our team gets to work and finds a few options that meet your criteria. We'll send those over to you to review at your convenience – we don't pressure you to make a decision, you just tell us when you've picked the Silverado that's just right for you.
Figure Out Your Loan, Right at Home
At this point, if you were to buy your Silverado from a traditional Chevy dealership, you'd have to plan to spend copious amounts of time sitting down with the finance department going back and forth until you finally agree on financing terms. With online.cars, you can start the process right online by getting pre-qualified and by using our convenient tools to help you figure out what type of loan works for you. Feel free to play around with our payment calculator and our trade-in valuation widgets – we want you to feel confident that you're in control financing the Silverado. Of course, if you have any questions, our finance experts are always on hand to help you out – even if you have less-than-excellent credit. In fact, we work with a network of nationwide lenders, so even if you have terrible credit, we are confident that we'll be able to find a loan that works for you. The best part? You can figure out all of your financing right from your own kitchen table – not sitting around in an awkward dealership lounge drinking small, lukewarm cups of coffee.
Plenty Of Perks, Satisfaction Guaranteed
By this point, you can definitely see where shopping online.cars offers a much different experience than shopping a traditional local Chevy dealer, but the perks don't stop once you agreed on purchase terms for the Silverado. Just imagine your delight when that Silverado is delivered… right to your front door. That's right- at online.cars we don't even make you head to a dealership to sign for your truck. Just open your front door and relish the sight of your sparkly new Silverado sitting pretty in your driveway.
But what if the unthinkable happens and you realize that you aren't actually much of a truck person? If you decide you're more of a sedan than Silverado fan, it's okay. WIth our three-day, 150-mile satisfaction guarantee, you can always send the Silverado right back to us. We know that buying a truck online is a big purchase, so we've built in our satisfaction guarantee to give you plenty of confidence that buying online is just as legitimate and secure as buying from a traditional Chevy dealership.
So while sure, it can be fun to browse the dealership lots every now and then, when it comes time to sit down and buy the Chevy Silverado, don't waste your time haggling with Chevy dealers and compromising on what you actually really want in a truck. Head over to online.cars and explore all of the benefits that come with shopping for your next vehicle right from your very own couch.