Smart Drivers Shop Online for Certified Pre-Owned Cars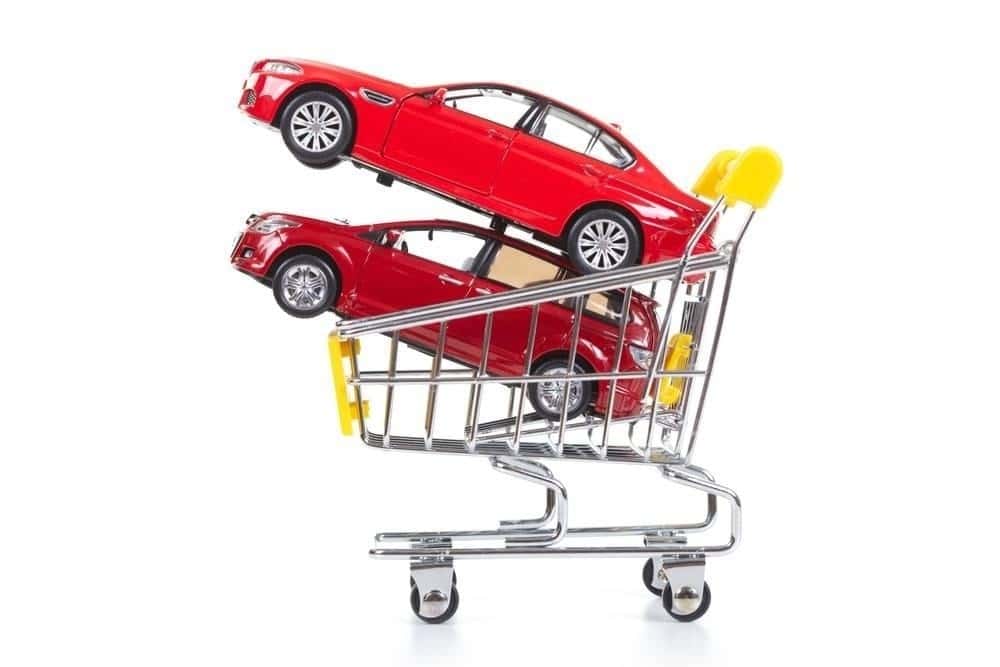 It doesn't take much to see the value in buying a used vehicle for your next daily driver or hand-me-down ready car. Not only do most of the used cars on the road today pack some pretty impressive entertainment tech and premium materials to make each ride comfortable, it's also a buyer's market, and the options have never been more extensive or at better values than they are right now. That means this is the perfect time to start your search for your next used car – and thankfully, you don't have to browse used cars for sale in Ohio at that old, expensive used car dealer down the street. Now, there's online.cars – and it's changing the way used car buyers should think about the process from the get-go.
Built to make shopping for a quality used car easier, more convenient, and more transparent than ever, online.cars is the online car marketplace that's truly designed with the customer in mind. Between the thousands of vehicles available from dealer inventories all across the country and the sheer speed and convenience with which you can get your shopping done, we're pretty sure you've never tried anything quite like online.cars in your previous used car buying experiences – and chances are, you won't want to shop any other way once you have.
These days, drivers that know how to get the best deals and the best experiences out of their certified pre-owned car shopping experience know to turn to online.cars from the outset, and there are plenty of great reasons why. Here's a look at what shoppers can expect from their online.cars experience, and why it trumps the traditional dealer in just about every way we can think of.
The Certified Pre-Owned Benefits
Whether you're a longtime used car buyer with plenty of experience or a fresh-faced shopper just looking for your first starter car, it should come as no surprise that certified pre-owned vehicles offer a significantly better and more reliable deal at only a slightly higher price – a premium that pays for itself several times over in peace of mind and longevity even miles and miles down the road.
That's because certified pre-owned vehicles come with the backing of the automaker or third-party dealer directly, often employing a professional mechanic with a comprehensive vehicle performance checklist to ensure every angle of each certified pre-owned vehicle is up to snuff and in great shape for the eventual buyer. Plus, many certified pre-owned vehicles also come with extended or aftermarket warranties, which can help you avoid a lemon by protecting you from any unseen or overlooked damage in the months and years following the sale.
When you shop for certified pre-owned vehicles, you're choosing to refine your search to only those options that are backed by a professional opinion and protected against unforeseen incidents that may lie ahead. This is a great starting point for any used car buyer, and may just lead to a more successful shopping experience when all's said and done.
Why Shop Online?
If you've had the less-than-pleasant experience of having to spend a weekend browsing used car lots in your area, you know that the process of just finding the right car can be exhausting and a bit defeating – especially if you keep coming home empty handed. Not only are traditional dealers time consuming and limited in their inventories, they can often come with pushy salespeople looking to turn a quick profit at your expense so you'll get out the door and clear up space on the lot. There's just about no worse feeling than leaving a used car lot thinking you've been played by a shady dealer, and online.cars removes that possibility completely to put the shopping experience back in the hands of the shopper, as it was meant to be.
online.cars makes browsing on your own time easier than ever. Accessible from your home computer or just about any device you can use to connect to the internet, online.cars is there when you're ready to look, and not the other way around. Day, night, during your commute, or for five minutes between meetings, online.cars is available and able to pick up right where you last left off your search – no more wasting sunny days driving from lot to lot, and no more stress from a salesperson breathing down your neck with dollar signs in their eyes. Shop at your pace and nobody else's – a sure recipe for a happy used car purchase.
Find What You're Looking for with online.cars
Getting your search going with online.cars is as simple as signing in from your desktop, tablet, or smartphone. From there, you can start inputting your basic search parameters – make, model, year, color, and even more refined options like added features, engine options, and tech amenities. You'll have access to a huge, nationwide inventory of vehicles, meaning you can browse for the right options to suit your lifestyle without having to jump from dealer to dealer.
Once they've received your basic shopper profile, online.cars will send you an average of three solid options that best match your desired vehicle. From there, you can peruse our suggestions looking for the best option and the best deal for your budget, and when you've made your choice you can get ready for your test drive. online.cars will ship your vehicle to your nearest online.cars partner dealer so you can see it for yourself and even get behind the wheel, all at no cost to you – all online.cars asks for is a fully-refundable deposit which will be returned in full if the car is not up to your standards for any reason, no questions asked.
Once you've seen your vehicle selection for yourself and have given it a test drive, you can either decide to keep looking and receive your deposit, or use that deposit as a down payment and bring your car home right then and there. Your local online.cars partner dealer will work with you to figure out immediate financing options, and you'll get to take that new-to-you used vehicle back to your driveway to enjoy for miles and miles to come. That's easy, no-stress shopping we can get behind – and we're pretty sure you'll like it, too.
Get the Used Car That's Right for You
Regardless of how picky or indecisive you may be, online.cars will never rush you or push you to bring home a car that's not perfect for you. Next time you do your used car shopping, try online.cars and say goodbye to that painful old dealership experience – and say "hello" to the future of buyer-centered car buying right at your fingertips.