Used Cars For Sale in Louisville, KY
We would like to say that shopping for a used car is always easy, but we have all heard horror stories about pushy salespeople, poorly maintained and dirty vehicles, and dealerships that simply do not care about their customers. While such stories are an unfortunate reality, it is also true that it is now easier than ever before to shop for a used vehicle, and you have access to a huge selection of used cars for sale. Louisville, KY, is a great place to shop for a vehicle, and there are some decent dealerships in the area, but why settle for shopping the old-fashioned way?Here at Online.cars, we have reinvented everything you thought you knew about looking for used cars for sale. From the comfort of your pajamas at home or while sitting at your desk at work, you can shop our massive inventory of vehicles. Our patented Nationwide Search program gives you access to more than 200,000 cars, trucks, vans, and SUVs when you shop with us. We take all of the hassle and guesswork out of the process, providing you with a personal Vehicle Solution Specialist who will work with you every step of the way to help you find the perfect vehicle. When you find the one you want, we will bring it to you and deliver it in our famous glass mobile showroom.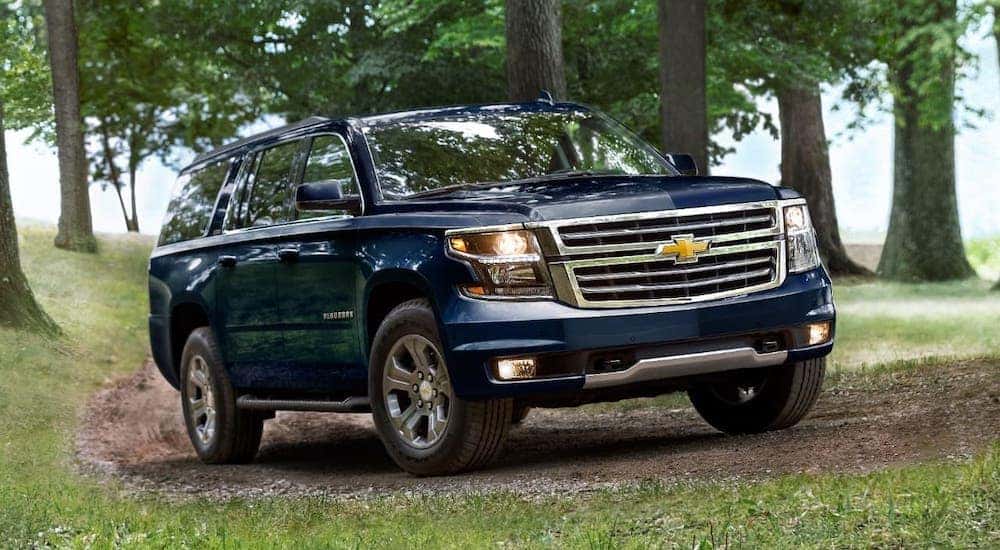 Where Can I Find Used Cars for Sale in Louisville?
You have a number of different options available to you when looking for used cars for sale in Louisville, though they are certainly not all equal. One of your options, of course, is to go with a standard used car dealership – one that either solely specializes in used vehicles or that offers both new and used models. This can work and has been used for decades, but it certainly feels old-fashioned at this point. People shop for everything else online these days, so why not your next vehicle?
There are also websites dedicated to helping you find private sellers of used cars, either in the Louisville area or all across the country. This feels a bit more modern and allows you to "shop" from the comfort of your home or during your lunch break at work. The problem with these kinds of options, however, is that you never really know what you are going to get with a private seller. They have few regulations controlling how they are allowed to offer you their old vehicle, and you never really know what the car has been through. After all, they have only one goal: to get rid of their old vehicle and get as much money as possible for it.
We offer a better way, an option that combines the strengths of both a dealership and an online seller while eliminating their weaknesses. Here at Online.cars, we allow you to easily shop at your convenience, as you can handle every aspect of the car-buying process either completely online or with some assistance over the phone. Since we are a part of the largest volume Chevrolet car dealership in Ohio (as well as Kentucky), you get the peace of mind that comes from buying your vehicle from a reputable dealership and an experienced professional.

The Benefits of Choosing Online.cars
Of course, it is easy for us to say that you should shop with us at Online.cars, but the truth is that we really can back up what we say. For starters, when you shop with us, you gain access to a massive number of vehicles beyond anything you are going to find at most dealerships. Not only do we represent the used models that we sell at our McCluskey dealerships, but we use our patented Nationwide Search software to give you access to more than 200,000 vehicles.
Every model we show you is guaranteed to have a CARFAX clean vehicle history, which lets you shop with confidence. In fact, we are so sure of the quality of our vehicles that we provide a Lifetime Mechanical Warranty on every used model we sell absolutely free of charge. So long as you keep up your scheduled oil changes, we will cover any issues you might have with your vehicle's major mechanical systems for as long as you own it.
The most important thing to us is that you are absolutely happy with the vehicle you choose, which is why we offer a 3-day/300-mile return window on every vehicle we sell. There is no restriction on this and no requirement for returning a car. If you are unhappy with the vehicle, for any reason, within this window, we will come to you and pick it up. You read that right: you do not even have to bring it to us; we will come back to you to get your return.
Speaking of coming to you, once you choose the perfect used car for sale while working with your personal Specialist, we will deliver your vehicle to you free of charge to anyone within a 150-mile radius of our Loveland Headquarters. We can bring it to your home or workplace, and the entire process could not be easier. All you have to do is sign a few forms, and your car is yours to enjoy. Anyone outside of our free delivery range will have to pay a modest delivery charge, or you can come to pick up your car at our facility.
Your Questions Answered!
What are the benefits of buying a used car, and how do you know the vehicle is reliable? These are common questions to ask as you start your search for a used vehicle that will meet all your driving needs. As your used car authority, we're here to answer those questions so that you have all the information you need to make the best buying decision.
#1 What are the benefits of buying a used car?
While it's hard to compete with that new car smell, used cars are becoming increasingly popular as drivers discover their affordability, reliability, and practicality. Your money goes a lot further on the used lot, and that means you get a better-equipped and greater value car for less money. For example, you may have your eye on a fully loaded Chevy Tahoe, but realistically, the trim is out of your budget on the new lot. However, shopping on the used lot can get you behind the wheel of a slightly older Tahoe with all the bells and whistles while saving you thousands of dollars!
This value extends even further when you consider depreciation. A new car starts losing its value the moment you drive off the lot, which means you've already overpaid for the vehicle. By shopping for a used model, you're letting the first owner take the heaviest hit on depreciation, and that means you get more car for your money. You'll also discover that used cars are cheaper to insure, and that adds to your savings month after month!
#2 How do you know you're buying a reliable vehicle?
The skepticism around buying a used vehicle is slowly fading thanks to the growing popularity of vehicle history reports courtesy of services like CARFAX. Vehicle history reports give you a better idea of the vehicle's owner history along with any title issues, accident involvement, or airbag deployment. This gives you a clearer picture of the vehicle's history and can help inform your decision.
#3 What types of warranties or protections come with a used vehicle?
Depending on the vehicle's age and mileage, it may still be under the manufacturer's warranty. This yields greater peace of mind and additional savings should the vehicle need any major repairs. However, older used vehicles are often sold "as is," and that means a warranty from the manufacturer isn't included. Some dealerships offer warranties on used models, which is why it's important to always ask about the vehicle's warranty options before you sign on the dotted line.

Things to Consider!
Shopping for a used car can be overwhelming simply because you have so many options – just think about our nationwide search tool and the thousands of cars at your disposal on any given day or time! To mitigate this overwhelm and help you truly make a sound investment in your future on the road, we've compiled a list of things to consider in your search. From price and payment terms to mileage, year model, and beyond, here's a better idea of things to focus on in your search.
Price and Payment Terms
One of the primary goals of buying a used car is to save money, and that starts when you ask to see the actual price of the vehicle. No, we're not just talking about the sticker price. Ask to see the total cost of the vehicle with all the fees and taxes included. Then, discuss your payment terms if you plan to finance or if there's a discount if you pay in cash. By doing this, you'll have a better idea of the vehicle's total cost and if it aligns with your budget.
Mileage and Year Model
There's an ongoing debate in the used car market over what matters more – mileage or age? Vehicles continue to evolve and advance, which means we see more and more models capable of logging hundreds of thousands of miles with ease. This means that the dividing line between mileage and age is becoming faint and truly depends on your priorities. Generally, lower mileage models are often still newer and under warranty, while high-mileage models are less expensive or older. Newer models offer a lot of intuitive tech features, but this can come at a greater expense.
Aftermarket Equipment
If you're shopping for a truck or an SUV, it's important to note whether the vehicle has any aftermarket equipment. Vehicles like the Jeep Wrangler, Jeep Gladiator, Toyota Tacoma, and Toyota 4Runner are popular among off-road enthusiasts because they're easy to customize with aftermarket equipment. These modifications give the vehicles a unique aesthetic and serve a functional purpose; however, they can void the manufacturer's warranty. That's why it's important to ask the dealer about the aftermarket equipment and any warranty coverage, as well as take a test drive to ensure the modifications don't hinder the vehicle's standard operation.

Our Models
Although we focus on used cars for sale here at Online.cars, beyond that, there is really no limitation or restriction on the kinds of vehicles we have to offer. We are backed by nearly 100 years of experience from generations of employees at McCluskey Chevrolet, but we sell much more than Chevy cars, trucks, and SUVs. We pride ourselves on being able to help you find any kind of vehicle you are looking for.
If you want a sporty and fast coupe or a practical and reliable sedan, we can help you find it. We can show you countless hard-working pickup trucks that are perfect for helping you get through the workweek and still enjoy your weekend. And the selection of SUVs that we can offer includes such a wide range of models that there truly is something for everyone.
With so many different models from nearly every major manufacturer, it makes it easy for us to find you exactly what you need. Whether you have a clear idea in mind for the style, size, and even model of vehicle you are looking for, or you are just getting started and have only a very general sense of what you need, we can help. Your personal Specialist will work directly with you to answer your questions, discuss what you need in a vehicle, and make sure you get an option that is absolutely perfect. Plus, if we don't already have your perfect car in stock, we can use our Nationwide Search to find it for you.

Models to Consider!
Now that we've answered your top questions and given you a few things to consider, it's time to start shopping for the perfect used car for your needs. But where should you start? As your go-to authority on used cars, we've gathered a list of great models that offer exceptional performance, reliability, and affordability. As you go through the list, keep in mind that newer models are typically equipped with more advanced connectivity, safety, and driver-assist features, as well as intuitive smartphone integration tools and touchscreen displays.
Toyota Camry
As one of the best-selling sedans in the country, the Camry is known for its reliability, quality, innovative features, and efficiency. The Camry's legacy in the Toyota lineup is one of constant evolution, and that's what makes finding a seventh-generation Camry – built between 2012 and 2017 – a great buy on the used lot. The Camry enjoyed several upgrades throughout the generation, including more powerful engines, a sportier design, and improved handling.
Honda Accord
Like the Toyota Camry, the Honda Accord is highly regarded among American drivers and can easily log hundreds of thousands of miles with routine maintenance and upkeep. We see this longevity continue generation after generation, but you'll find this even more apparent in ninth-generation models built between 2013 and 2017. This period brought plenty of improvements to the Camry, including more power, the addition of the Sport trim, enhanced efficiency, a streamlined interior, and advanced safety features like the Honda Sensing suite.
Mazda3
Incredibly fun to drive, the Mazda3 blends practicality with performance. As one of Mazda's top sellers, the Mazda3 carries the automaker's "Zoom-Zoom" torch with its responsive handling and quick acceleration whether you're behind the wheel of the sedan or the hatchback. For the best value, look for a 2016 or 2017 model, both of which feature premium-quality interiors, intuitive infotainment systems, and enhanced safety and driver-assist tools.
Chevy Traverse
If you're looking for more spaciousness and performance, the Chevy Traverse is a great option in the SUV segment. Capable of towing up to 5,000 pounds, the Traverse carries Chevy's reputation for reliability and affordability. The 2019 Traverse is an especially great buy since it offers exceptional handling and power as well as an impressive suite of technology that keeps you safe and connected when you're behind the wheel.
Buick Enclave
One of the remarkable things about the Buick brand is its ability to offer affordable luxury on its newest models. This makes shopping for a used Buick Enclave a wise financial decision because of the value you're getting. The three-row Enclave is one of the most luxurious in the segment and features Buick's exclusive QuietTuning technology that blocks the sounds of the road to deliver a quiet and relaxing ride. You'll find this technology on newer models, so start your search for an Enclave built since 2017.

Only the Best Used Cars from Online.cars
Here at Online.cars, we pride ourselves on offering the very best used cars for sale near Louisville, KY. We are located in Loveland, just north of Cincinnati, so we understand the needs of drivers in southern Ohio, as well as northern Kentucky and eastern Indiana. Even though you are shopping for a used car online, with Online.cars, you know you are talking to someone that lives in the area and knows what you need from a vehicle. Browse through our selection and start working with one of our car professionals so you can find your next used car today.