Used Chevy Cars That Consumers Must Pursue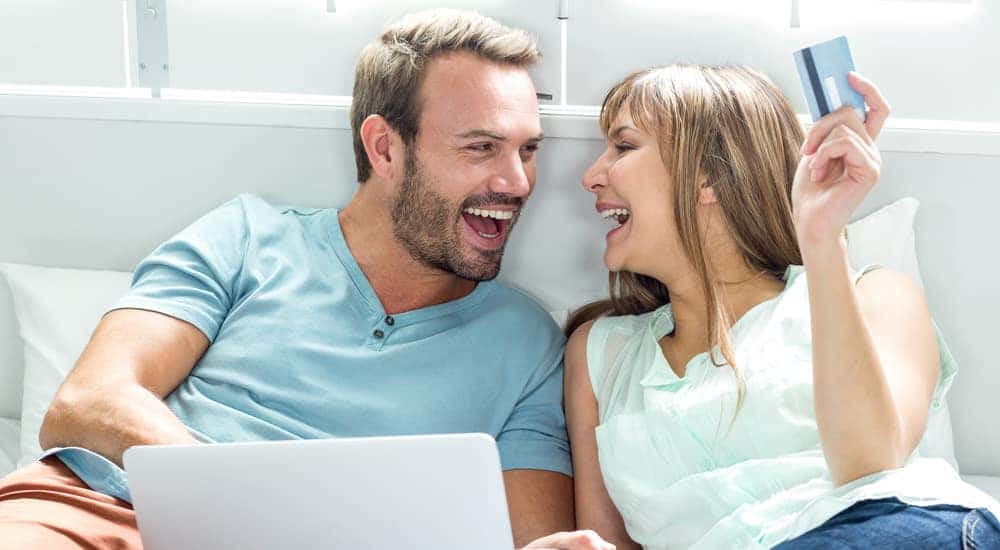 While you may not be looking forward to your impending pursuit of a used vehicle, the process doesn't need to be all that grueling. While you may have some apprehension about opting for the wrong car, you can be assured that each of Chevy's used offerings are more than capable. Regardless of which model you ultimately opt for, we're sure you'll be happy with your decision.
Continue reading to see the most desirable used Chevy models, which should provide some clarity as you're shopping for a used Chevrolet in Cincinnati…
Chevy Volt
While you might not have anticipated that you'd be pursuing a hybrid vehicle, the Chevy Volt actually makes for a perfectly logical target. For starters, the nameplate has been commended for its reliability. Therefore, if you're pursuing a specific model that's younger than 10-years-old, you shouldn't be expecting any major mechanic problems.
Furthermore, the model can save buyers some additional money thanks to the hybrid technologies. Assuming you have ample access to a charging dock, some buyers may never need to pay for gasoline again. While the driving range on these specific vehicles has improved in recent years, drivers can still anticipate plenty of savings regardless of the model year.
Chevy Malibu
Similar to the majority of the vehicles that will appear on this list, the Chevy Malibu has been lauded for its reliability and dependability, confirming why its a perfect used target. However, the vehicle manages to impress for a variety of additional reasons. For instance, the accompanying four-cylinder engine was always known for its power specs, and these numbers surely won't drastically decrease because of age. Furthermore, customers can also anticipate respectable efficiency specs, as the car traditional delivered around a 25-mile-per-gallon highway fuel economy. Thanks to this, consumers can save some additional money at the gas pump.
There's another notable benefit of the Chevy Malibu that surely won't compromise due to age. The nameplate has always been known for its spacious cargo room, dimensions that prove to be among the best in the class. If you're seeking a used vehicle that can also be relied on as a road-tripper, then this might be the perfect target.
Of course, most importantly, used versions of the Chevy Malibu have proven to be incredibly inexpensive. Customers can ultimately expect to purchase a five-year-old variation of the model for less than $15,000, an incredible deal for such a reliable car.
Chevy Impala
The Impala has always been known for its amenities, and this is a big reason why the model earned a place on this list. If customers are looking to drive around in a used car that basically feels brand-new, the Impala is a perfect target. After all, the car is equipped with all of the features drivers tend to target, including HD and satellite radio, Bluetooth compatibility, and various USB ports. The handful of technological inclusions also have a positive influence on your driving experience, especially if you're required to travel on lengthy commutes.
The vehicle's accompanying engine is also rather impressive. While the four-cylinder engine pumps out respectable power specs, its more known for fuel economy, as drivers can anticipate a 31-mile-per-gallon highway fuel efficiency. Of course, the vehicle is also known for its reliability, so you shouldn't be expecting constant trips to the mechanic.
If you're targeting a used version of this vehicle, you shouldn't expect to pay more than $20,000 for a recent-year model. This might be a bit too pricey for some buyers, but it's important to remember that the car is a perfect alternative to any new ride.
Chevy Camaro
We've surely all dreamed of cruising around town in a brand-new Camaro, and that will definitely be possible if you opt for a used version of the beloved nameplate. While new variations of the models tend to be a bit pricey, customers should be more than able to secure a favorable deal on a used version of the sporty car.
Of course, the Chevy Camaro provides a lot more than just style and grandeur. Rather, the nameplate has proven to be incredibly reliable throughout the years, reducing the chance that it will require too many trips to the mechanic. Of course, the vehicle is also equipped with an incredible engine, and this sentiment even includes the remarkable base 3.6-liter V6 unit. Plus, the Camaro even provides drivers with a number of additional amenities that will surely improve the entire driving experience, including reclining seats and keyless entry.
Chevy Equinox
Pursuing a used SUV is an excellent route for prospective buyers, as these vehicles tend to be the perfect options for those who are required to travel through adverse weather. Well, if you're looking for a capable and inexpensive used SUV, then the Chevy Equinox is a perfect target. For starters, recent-year models include the brand's optimal V6 engine, which cranks out an impressive 185 horsepower (there's an alternative engine offering that pumps out 264 horsepower). Plus, their various units have proven to be incredibly fuel efficient, with some models managing to deliver an impressive 32-mile-per-gallon highway fuel efficiency. Ultimately, you won't be able to find a better bang for your buck than the Chevy Equinox.
As you can see, there are a number of capable used Chevys that customers could consider pursuing. Well, now that that's been determined, it's time to shift your focus to the buying process, and no business will provide a better buying experience than online.cars. The business is looking to revamp the entire industry by providing customers an array of convenience factors that will drastically improve the entire process. Plus, online.cars also manages to provide a number of additional incentives (including monetary benefits and protections) for pursuing a vehicle through them, only emphasizing why customers should be turning to them for their next used Chevy.
So what are you waiting for? If you want to travel around town in your used Chevy as soon as possible, send in an inquiry to online.cars today!