What Happens When Your Dream Car is Out of Reach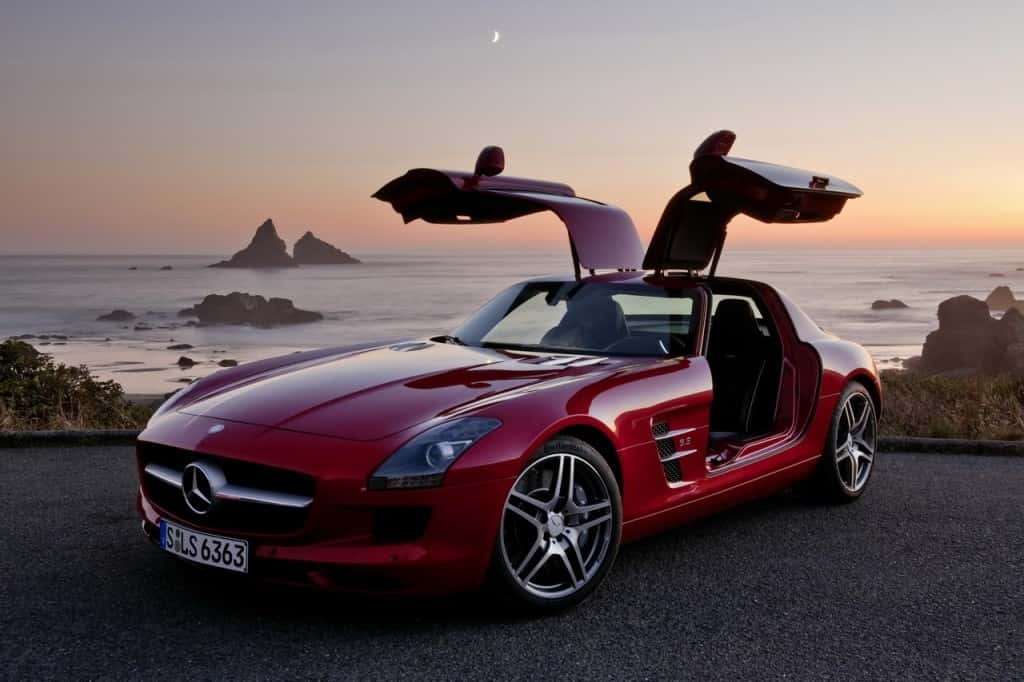 All too often, used car buyers settle for vehicles that they aren't entirely happy owning. There are only so many used cars Cincinnati has to offer, which is the main reason why so many car shoppers are throwing away their dream, and trading it for complacency. Realizing that your dream car is not within reach, is one of the fastest ways to turn an otherwise exciting adventure, into a bad experience.
So, what happens when your dream car is out of reach? Are you like so many other car buyers who settle for a lesser vehicle, or do you simply continue driving the car you currently own? While these may be the two most obvious actions to take in this unfortunate situation, there is another option that you are likely to find more appealing. Settling for a car you don't want, or sticking with the car you currently own, are hardly solutions to this common scenario. Rather than taking either of these courses of action, why not take a chance and try something new?
Instantly Widen Your Used Car Search
Local dealerships may try to convince you that your expectations are set too high, and that no one truly finds their dream car. Rather than buy into this ridiculous notion, it is important to understand that your criteria is not the problem, but rather the problems lies with the limited options available at local dealerships. If you search for used cars in Cincinnati, for example, your options are significantly restricted. Even a larger city like Chicago, which has the potential to offer more used car options, is still going to be limited to what local dealerships happen to have in stock.
The next logical step in your used car search, is likely to head online. Online car shopping is becoming more mainstream, and can be a great way to find what you are searching for, if you know where to look. Your expectations for finding the perfect pre-owned car of your dreams are not outrageous, but well within reach. Heading online to locate a used car can be intimidating, especially if you aren't familiar with this technological sales platform. Finding a used car on a sale site such as Craigslist is not recommended, because it leaves you susceptible to scammers and your purchase is not protected. With online classified websites off the table, you may be wondering where to turn in order to avoid settling for a used car, like so many buyers before you.
The question of where to turn when your dream car is physically out of reach, is a very good one to ask. And we are happy to provide the answer.
Find Your Dream Car with Online.cars
online.cars is a web-based car finding service, capable of locating the car of your dreams, without requiring you to leave your home or office. By filling out a simple online form, car shoppers across the tri-state area are unlocking the doors to locating their new or used dream car from dealerships across the nation. The online.cars service utilizes an exclusive nationwide database, which allows buyers to find the car they have their heart set on, regardless of where it is located. After you take a few minutes to fill out the necessary information, the online.cars team gets to work to locate vehicles that meet and exceed all of your expectations. After narrowing it down to three great options, car shoppers are able to choose which one they would like to take for a test drive right here in the Queen City.
online.cars will deliver the vehicle of your choosing to a local testing area in Cincinnati. This incredible service is completely free, and allows buyers to break away from the restrictive selections available at local dealerships. As a car shopper, you will finally be able to find that car you have always wanted, without having to ever step foot inside a dealership. With online.cars, you will be able to save yourself from sitting inside of a dealership for hours at a time, only to be talked into buying a car you aren't happy with. Forget everything you thought you knew about buying a used car, and discover the endless possibilities that online.cars provides shoppers here in Cincinnati, Columbus, Dayton, and beyond.
What Happens When Your Dream Car is Out of Reach
Thanks to online.cars, your dream car is no longer out of reach. That same local dealership who convinced you that your expectations were too high, and your must-have list was too long, will likely continue selling a limited inventory of used cars to local residents, but not to you. Now that you are aware of all that online.cars has to offer, why would you trust anyone else with a task as important as finding you the car of your dreams? Whether you are searching for a 2010 Ford Focus, a 2014 Chevrolet Silverado, or even a luxury sedan like the Mercedes-Benz S-Class, online.cars will find it.
Your dream car will never be out of reach again, thanks to the nationwide database that online.cars has created. With access to over 100,000 cars, trucks, and SUVs from every major automotive brand in the country, the best solution to your car buying woes is finally here. Don't let a salesman talk you into driving home in a car you aren't 100-percent in love with, because one of the largest purchases you will make in your lifetime should not come with a guarantee of buyer's remorse. The only guarantee that you will get when you choose online.cars, is that you will find the car you have been dreaming of owning, at a price you can afford.
Stand up for your dream car, and the promise of finding a new or used vehicle that you can be proud to drive for years to come. It won't require much of your time, but the benefits will last longer than you can even imagine. Head online and discover what other local residents have found with online.cars. With nothing to lose, and your dream car to gain, why wouldn't you take the step?