When The New Nissan You Want is NOT at Your Local Dealership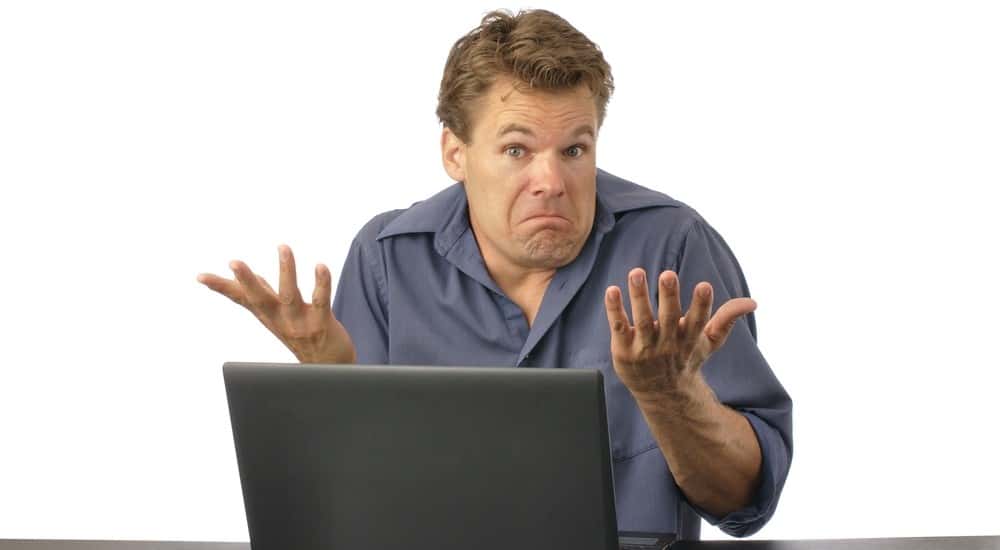 Nothing puts the brakes on a new car search quite as abruptly as limited vehicle selection. Physical car dealerships may have the best intentions when it comes to providing a vast selection of new and used vehicles for buyers to choose from, but even the largest dealer lot can't keep every possibility in stock. Each and every car shopper has a unique set of desires and requirements they want to find in their next new vehicle, but dealer lots simply can't provide options to meet all of these individual needs. Instead of considering which vehicle you will settle for, consider instead what differentiates a place like Jeff Wyler Nissan vs online.cars, and how one is the answer to this common car buying problem, while the other is not even close.
When the New 2017 Nissan Juke is Not Available
Nissan introduced its subcompact crossover Juke for the 2011 model year. The stylish crossover was an immediate success, and is still going strong six years later. Re-imagined for the latest model year, the 2017 Nissan Juke has been flying off dealer lots from the moment it first arrived. While Jeff Wyler Nissan has a few new Juke models on hand, the crossover has so many trim level and feature options that there is no possible way to provide the exact configuration that every shopper hopes to find.
From the base model S, to the performance enhanced Juke Nismo RS, there are a total of five different basic trim levels to choose from. Adding to the seemingly endless options available for the 2017 Juke, there are special edition models that buyers don't want to miss out on. On top of each individual trim level choice, buyers are tasked with the incredible opportunity to customize their 2017 Juke with Nissan's Color Studio. Adding a splash of color to everything from the crossover's wheels, bumpers, door handles, hood, and more – there is no other vehicle available that has the potential to be so uniquely yours. For car buyers looking to take full advantage of the Nissan Juke's endless customization options, settling for an in-stock option at Jeff Wyler Nissan simply won't do. Short of ordering directly from the manufacturer itself which can be more costly than finding a vehicle already on a dealer lot, what are your options? The bad news is that Jeff Wyler Nissan can't satisfy your craving for individuality, but the good news is that online.cars can.
Jeff Wyler Nissan vs online.cars for Your Unique Nissan Juke
online.cars is a web-based car finder service that currently serves residents of Cincinnati, Columbus, and the entire tri-state area. With access to over 100,000 new and used vehicles located at dealerships across the United States, there is no better way to find the 2017 Nissan Juke you envision. While a local dealership like Jeff Wyler Nissan has just two 2017 Nissan Juke models in stock on any given day, online.cars has access to a database of over 100,000 vehicles from every manufacturer, including Nissan. When it is between Jeff Wyler Nissan vs online.cars to find you the 2017 Juke you want, your odds are exponentially increased when you choose to click, rather than stick to an in-person dealership.
Follow These Steps to Find the Juke You Want in Just Two Days
Rather than waste your time driving all over Cincinnati and Columbus trying to find the 2017 Nissan Juke you want, give online.cars a chance. Car shoppers are not obligated in any way to purchase a vehicle from the revolutionary web-based site, which means you have absolutely nothing to lose, and a whole lot to gain. Follow these simple steps to secure your new 2017 Juke with very little effort, and within only a few short days.
Head to the online.cars Website: The obvious first step in an online car buying process, is to actually head online to the online.cars website. If you have questions, take time to explore what the web-based company has to say about their services, and even read up on what prior customers have to say about their experience. If it looks like a good fit for your needs, proceed to the next step.
Select Your City and Start Driving: The online.cars website is so easy to navigate, that the entire process will put you at an ease local dealers like Jeff Wyler Nissan can't. Currently available in Columbus, OH; Dayton, OH; Cincinnati, OH; Indianapolis, IN; Lexington and Louisville, Kentucky – online.cars is a great option for every resident in the tri-state area. Once you select the city in which you reside, click "Start Driving" to continue through this easy process.
Complete a Nationwide Search Form: Now for the fun part! online.cars offers a short nationwide search form for car shoppers to fill out from the comfort of their home or office. The form requires basic contact information, and a description of the vehicle you hope to find. Whether it is a new 2017 Nissan Juke, or a pre-owned Chevy Cruze, online.cars will help you find it. Once you have filled out all of the required fields, click "Let Us Find It" and sit back and relax while online.cars does the hard part for you.
Check Your Inbox: Once the online.cars team locates the vehicle that Jeff Wyler Nissan was unable to provide, the web-based dealership will email you three great options to choose from. If one of them looks intriguing, simply reply to the message indicating that you are interested in taking the vehicle on a test drive.
Take it for a Test Drive: Regardless of where the crossover is located, online.cars will ship it to the Cincinnati-area free of charge for you to purchase if you so choose. If the vehicle ends up not meeting all of your needs, online.cars will refund your deposit in full on the same day, leaving you free to walk away and consider other options.  
When it comes to finding a new 2017 Nissan Juke model that you will love, don't even consider whether Jeff Wyler Nissan vs online.cars is a fair fight – because it isn't. In-person local dealerships simply can't provide the vast reach of new and used vehicle inventory that online.cars can. Give it a try today!