A One-Stop Credit Center for The Credit Challenged
Visit our website at online.cars when you are looking for an auto loan with bad credit. We pride ourselves in being a "one-stop credit center" for those who need a creative approach to financing their next vehicle. Because that is what we work hard at, we are experts in it and can get you behind the driver's seat in no time. We have all of the financing tools in one location and because we are able to screen your credit with minimal information, you do not suffer any further damage to your credit from an additional credit check. We are able to assess your unique credit needs with NO Social Security number, NO date of birth, NO effect on credit score and with absolutely NO obligation to buy or finance a vehicle from us.
What Information Will You Need to Assess My Credit Needs?
All we need is your full name, address, phone number, email address and gross monthly income to help us to determine the best avenue to help you to restore your credit with one of our auto loans. We understand that people are not perfect and that often we all need to work on areas that might cause us some trouble. In addition to that, we know how tough certain things can be if you do not have good credit. From employment to auto loans, we know what an impact that less than perfect credit can have on your life and we have thoroughly researched and developed a system that can help you restore that. Our motto is that "We change lives...one car at a time" and we strive to help you to go from challenged to excellent credit.
Our Website
When you visit our website, all you need to do is to click on the "Challenged Credit" link at the top of our page and you will be redirected to a page where you can enter all your information in order to get your credit needs evaluated. In another tab of the page, you are able to get pre-qualified for credit right away. Then,  if you have an idea of how much you are able to afford for a monthly payment, our website enables you to "shop by payment" so that you are not surprised at the end of the calculations by a high car payment that you are not able to afford. In addition, we offer a "Trade-in Valuation" option that allows you to enter all the information about your trade-in to determine what amount you would be able to get for a trade-in amount towards your new vehicle. We understand that needing all available information upfront is detrimental to your purchase and helping your credit in the long run. As a result, we have built our credit center with all the financing tools and helpful information in one location and at your fingertips.
Will it Hurt My Credit to Have it Checked?
We understand that your credit is just like a vulnerable baby that needs tender loving care, which is why we have developed a system that is able to assess your credit without further damaging it. We do this without social security numbers and other information that is usually requested by most dealers when conducting a credit check. We have a different approach to our credit and financing to help those who have issues with less-than-perfect or bad credit. Part of that approach is to make certain that what we do to qualify you will not have an impact on credit that is already in delicate condition. We want to make certain that we are able to provide you with the tools and information that you need to improve your credit and get into a reliable vehicle. Thanks to this non-invasive credit check we have a lot of positive feedback from former customers and are confident in our approach to helping you to get a reliable vehicle and on your way to the excellent credit range.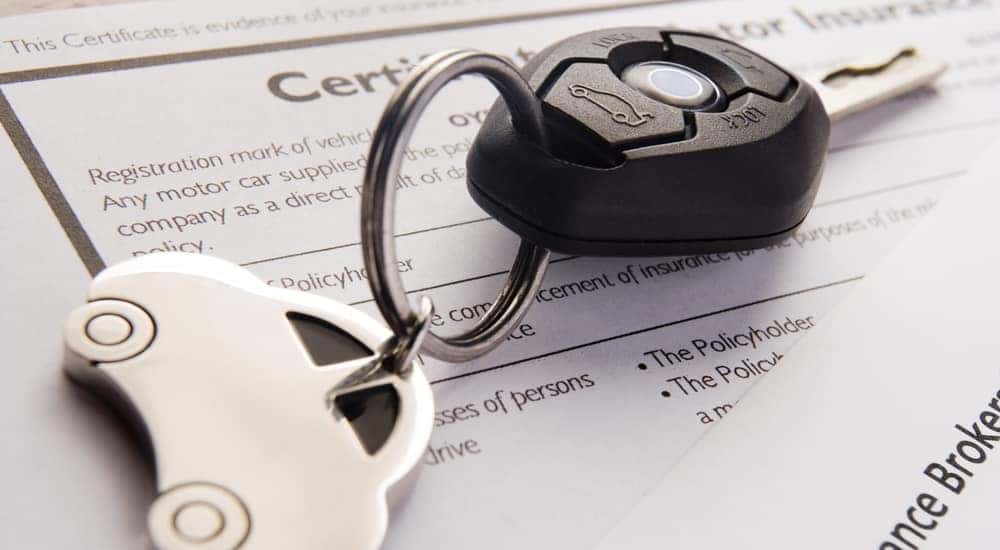 What are My Options for Financing?
Your financing options will be available to you right away. This will better enable you to make the decision about your new vehicle and payments. We have many options for guaranteed financing available to all of our customers. Once you fill out the required forms one of our Marketing Managers will immediately contact you to discuss the guaranteed financing and to tell you about the benefits from buying your next vehicle from online.cars. Below are just a few of these benefits:
Lifetime mechanical warranty on vehicles purchased through online.cars
We offer a 10-day money back guarantee. If you decide within 10 days that what you have purchased is not going to work out, NO PROBLEM, we will make things right.
Guaranteed credit approval
CARFAX history. We offer a CARFAX history with every vehicle that is purchased through online.cars. We want to make certain that you have a good idea of the history and care of the vehicle that you intend to purchase, before you purchase.
$250 MBucks per referral. For every person that you refer to us for a vehicle purchase, we will give you $250 in MBucks.

If You are Looking for an Auto Loan with Bad Credit
Check us out and let us help you towards a better credit future that will help you to accomplish your needs without the hindrance of bad credit. We understand that solid credit serves as the foundation for your financial future and we also understand the importance that having a reliable vehicle and how having a means to get to work is paramount to your success. We have combined these two important life needs with a flexible and creative approach. Our approach is proven to help you to go from "challenged credit to excellent credit" because we aspire to "change lives….one car at a time." Visit our website at online.cars.com to help you find a reliable ride and to help restore that credit.