Bad Credit Car Loans: The Good, The Bad, and The Ugly
Bad credit car loans are a great thing for a plethora of reasons, but they should definitely come with a few careful considerations. Although you're getting approval where you otherwise wouldn't be able to, it typically comes with a price. Many bad credit car loans that you get through in-house financing will come with a high-interest rate. Although this is undesirable because you'll end up paying more over the life of the loan, you have to think of the reasons behind the high-interest rate. First and foremost, customers with bad credit are risky to finance. It's just a simple fact, and to account for the risk, dealerships need to require a higher rate of interest to counteract the potential for a customer to stop making payments on their vehicle. While this may seem unfair to you, in the end, you need to think through the positive impact that it'll have on your life. For example, you're going to be working on your credit all while driving a safe and reliable vehicle. Ultimately, it's difficult to put a price tag on the safety of yourself and your loved ones.
Bad credit car loans are immensely important to those who have less-than-perfect credit due to the fact that it keeps them from choosing to purchase a potentially unsafe "beater" vehicle from a third party. Instead, customers are purchasing vehicles from reputable dealerships and have access to the CarFax report which gives them the insight to make informed choices. If you're looking to make a smart decision, you'll definitely want to take advantage of a bad credit car loan. If you decide to take an alternate route, you may be compromising your safety or the longevity of your vehicle. Shopping with a dealership is definitely a smart option, and bad credit car loans in Indianapolis from Online.cars are an excellent option if you have less-than-excellent credit.
Bad Credit Car Loans with Online.cars
If you're interested in simplifying the process of attaining a bad credit car loan, it's imperative that you see what we have to offer at Online.cars. You can then value your vehicle trade-in, gain pre-approval, and even use the shop-by-payment option, all from the comfort of your own home. After you understand your loan options, you can easily search through our inventory to find the best vehicle for you and your needs. Gaining approval for a bad credit car loan has never been easier or simpler. Call or contact us today to get the best possible service on all of the top vehicles, with loan rates that will blow you away. We are happy to help those with all types of credit histories, and we are excited about helping you attain the vehicle of your dreams.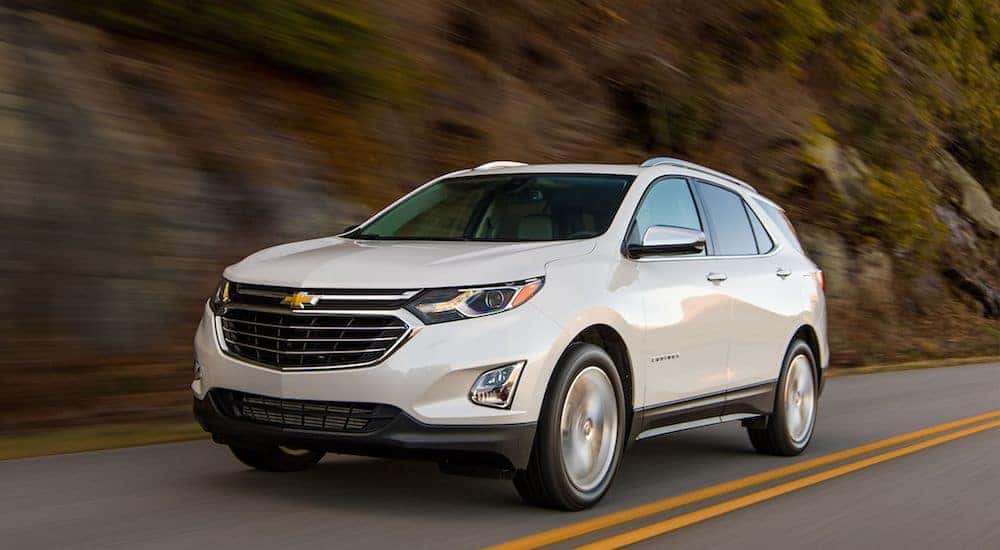 Bad Credit Car Loans in Indianapolis
If you're local to the area, you know that there are countless options for car dealerships that offer bad credit car loans in Indianapolis. However, very few have stepped into the digital age as we have at Online.cars. Many of the dealerships in Indianapolis are still brick and mortar stores, where individuals waste copious amounts of time searching through inventory. Many of these dealerships have been in operation for several decades. Why not take care of car shopping like we shop for everything else in modern times? Spend more time enjoying the process (and enjoying whatever show you're simultaneously binge watching), instead of wasting time in the dealership. At Online.cars, we offer a simple and convenient alternative to the traditional car buying experience. You can sift through used vehicles for sale and apply for bad credit car loan financing, all through our website. The most exciting part of the entire process is when your vehicle is delivered directly to your driveway or place of work. It's simple, efficient, and will truly revolutionize the way that you think about car buying today.
Alternative Options
If you can avoid a bad credit car loan, you should definitely do so. One way that you can do this is by finding someone with better credit to be your co-signer. By doing this, you can skip the bad credit car loan all together and gain approval through a traditional lender. Additionally, if you put more money down on the down payment, that will help negate some of the interest that will accrue throughout the life of your loan. Additionally, you can play the waiting game to see if you can raise your credit score prior to shopping for a vehicle. However, this game can be risky, especially if you're driving an older model with high mileage. You never know when it may quit working on you, and you'd be stuck without a solution or a trade-in. At the bottom line, there are plenty of options for those individuals who have bad credit if they're looking to purchase a vehicle. You just have to find the best option for you and your family.

Our Team, Our Business Model, and Our Success
At first, you may be skeptical to purchase a vehicle all online. But, at Online.cars, you don't have to worry about scams or anything else. We will prove our reliability in the quick 5 minute video on our website. We debunk all of the common misconceptions, address any potential issues, and explain how the entire process works. Shopping with Online.cars is the way of the future. If you have questions or concerns, you can always contact one of the members of our team.
We are all ready to assist you with your next big purchase. Furthermore, we're happy to help you navigate through the details of your bad credit car loan in Indianapolis. We understand how difficult it is to understand the details that are included when purchasing a vehicle and entering into a bad credit car loan. But at Online.cars, we make a concerted effort to change the way that you view the entire process, forever. No more stressing over details or feeling confused or overwhelmed. In fact, we believe that we'll empower you to make smart and informed decisions when it comes to your next vehicle. Shopping with Online.cars will revolutionize the way that you view the car buying experience. Contact us and check out what we can do for you today, you'll be happy that you did.