No Credit Car Loans
You grew accustomed to the independence that money afforded you; and although you may have kept a few safety nets (i.e. helicopter-ready parents, roommates, siblings,etc.) you are fiercely cautious of falling back into any one of them. Such is the value you place on this found freedom of young adulthood; unconsciously, you hesitate on a few purchases and then suddenly you've got a savings account with planned purchases on the horizon. You pay your bills on time, rent, cell phone, utilities, and even set up online autopay for the ones that offer. How could you still have no credit after responsibly paying bills on time for all those years?
In this given circumstance, your young age is essentially the only reason you have zero credit. You have no credit history and therefore lenders have no assurances that you'll pay back the money borrowed. This, unfortunately, places you in the same predicament as those with bad credit, unable to take out a loan, but trust us when we tell you that zero credit is far better than bad credit.
So if no credit is somewhat favorable in comparison to bad, Is it possible to still get a car loan?
The short answer is yes; but since you have no credit history to back up your claims of responsible payback, there are no guarantees. The variables involved in a no credit car loan can be as fickle as who and how you ask to more certain, grounded assertions such as what type of vehicle you wish to purchase and the down payment you can afford. I would hedge my bets on scouring up validation for the latter two, but even then it all will come down to the particular lender and their willingness to flexibly trust you. Here are two suggestions with some more detailed explanations that should help you strategize the successful attainment of a no credit car loan.
Secure Financing through:
Pre-Approved Loans
Don't arrive at the party without a gift in hand. In matters of finance, always be prepared with a better or even comparatively worse offer from another establishment before attempting to haggle on price points. It's obviously of sounder judgment to show up with a better offer in your hand, but any foreknowledge of your financial standing will let you stand confidently behind the figures you play at the bargaining table.
People with thin credit should reach out to their current banking institutions or even find a credible lender online to get pre-approved for a loan. And don't simply show up to your bank teller and ask nicely. Do the homework on yourself. Bring pay stubs, income tax filings, and even research your own lack of credit score. A large percentage of people are surprised to find errors that need be corrected on their Fico scores. It's best to walk into a dealership with a bargaining chip in hand, but even if you don't manage to get pre-approved, at least you'll be prepped on your finances.
A Sizable Down Payment and/or Equally Valuable Trade-In
As with the pre-approved loan, the down payment or trade-in is simply bringing a bargaining chip to a table that you have openly admitted, preemptively, that you have none. Chances are the more valuable the bargaining chip you bring to the table, the better the interest rate they'll offer in return. Be exacting as a negotiation is at hand but don't forget that a large part of that negotiation is to convince the other party of your favor. The combo trade-in and down-payment show a bit of character while reducing the total amount borrowed as well as potentially lowering the interest rate.
Considering a Co-Signer
The simple solution that solves no problems in deterring the inevitable by making a few probable candidates problems of their own. Finding a willing co-signer for your no credit car loan is technically a viable option if they're willing. And if they are, the co-signing will automatically lower your interest rates, help you get pre-approved, and generally facilitate the ease of your experience purchasing your first car. So if it's that easy, then why didn't we mention it first. Because as previously mentioned at the introduction of this segment, co-signing solves no problems; you are able to purchase the new car at lower interest rates, but in the process, you built up zero credit setting yourself up for the exact same dilemma next big purchase go round. But even more important than providing better credit scores to improve eventual self-sufficiency, co-signing tests the limits of personal relationships by mixing finances with family members and friendships. And personally, I can think of no personal relationship worth risking over the shared finances of my car loan.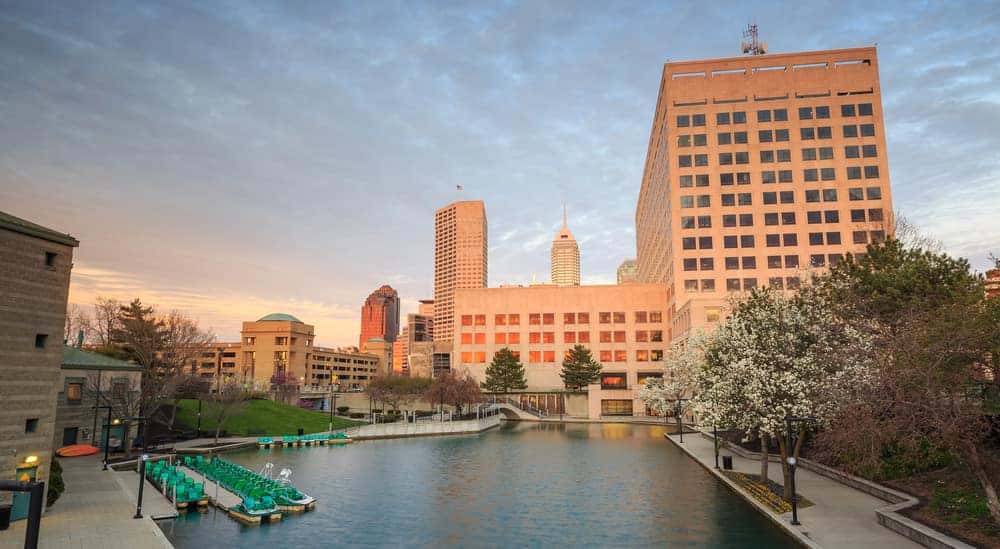 Use Sound Judgment and Be Reasonable In:
Purchasing the Car You Can Afford, Not the One You Want
Avoid any talks that focus on monthly payments as they will generally draw out or extend your loan to unreasonable lengths of time. Just because you can afford a monthly payment for a car does not mean you'll still want to own that car in ten years.
Think of this first car purchase as a set of training wheels on your first bike; it's probably not the car you dreamed of driving one day, but you need a dependable vehicle that will get you from point a to point b without falling. And if you learn how to make regular payments and improve your credit, your next vehicle purchase won't be constrained by those pesky training wheels.
Negotiating a Fair Price
The first step mentioned earlier in this article about securing some form of backup financing will help you stand on solid footing when determining the price you feel you ought to pay for a vehicle. With a pre-approved loan already in pocket, you have got all the leverage necessary to feel out any car dealer and secure a fair price. Bringing a trade-in and/or down payment will also give you some clout in the negotiation process. Having neither does not automatically put you at a disadvantage and not every dealer is a swindler. More likely what will happen otherwise, it's too easy to find yourself overly grateful in receiving a loan that you fail to negotiate the actual price of the automobile. Also try to remember that with no leg to stand on financially, you also have nothing to lose. If at anytime you're not comfortable with the deal, feel free to leave and shop around.
Accepting Unreasonable Interest Rates
Interests rates for no credit loans will typically be on the high side. When you receive/hear the first round of rates offered to you, be sure to remember two don'ts. First: don't freak out. Second: don't take it personally. Lenders are basing the risk of you borrowing money on no credit score and good faith alone. They will naturally assess you as a high-risk borrower which greatly increases your interest rates; this assessment has yet to be based on your actually lending habits and is only a reflection of your lack thereof. Unfortunately, the sum total of having either no credit or bad credit is all the same when it comes to starting interest rates. But eventually, as you make payments and establish a history of reliable credit, you'll even get a chance to improve your appalling high-interest rates by refinancing.

The Online.Cars Difference
All of this info does you very little if you have to spend days or weeks driving around looking for a dealership that not only has the selection of vehicles you are looking for but the financing you need to make the purchase. Save yourself the hassle and consider us here at Online.Cars! Not only do we offer a huge selection of cars, trucks, and SUVs, but we specialize in helping those with bad or no credit with their car loans.
Getting a no credit car loan in Indianapolis doesn't have to be hard and doesn't mean you need to drive a low-quality vehicle! It's as easy as your couch and your smartphone or laptop at Online.cars.