Online.cars Overview
As aforementioned, we make the car-buying process completely online and convenient for you. Because we are backed by the top Chevrolet dealer in Ohio, McCluskey Chevy, we have access to some of the best vehicles in the state. We specialize in used cars and usually have just about every auto brand available in the American market. You can peruse our current inventory online right now to see what we have in stock.
Finding the Vehicle You Love
You did not find what you are looking for? Don't fret! The search is just now beginning. This is the fun part for us. Now, we get to do some digging to find you the perfect match. Just get in touch with our experts, tell us the make, model, year, and trim you are looking for, and we will hunt one down for you. At this point, you might be a bit skeptical. This sounds too good to be true, right? Wrong! Our nationwide search software is patented, and we use it to browse through over 200,000 used vehicles across the country.
You do not have to worry about getting stuck with a lemon either because our software filters out all the bad models. If a used vehicle has been in an accident or had any blemishes on its title, such as flood damage, fire damage, or hail damage, it will be filtered out. Our system even gives the boot to any used vehicles that have a salvaged title or ones that were stolen and recovered later on. When it gets down to the nitty-gritty, less than 1% of used vehicles make it into our search results. So, you can rest assured that you will be getting the best used car on the market. No lemons here!
Now you are probably wondering what happens if we do not find the exact model you are searching for. For starters, that rarely happens. However, if we can't find what you are looking for, we will give you an American Express Gift Card worth $200 for your inconvenience. That is how confident we are in our search technology.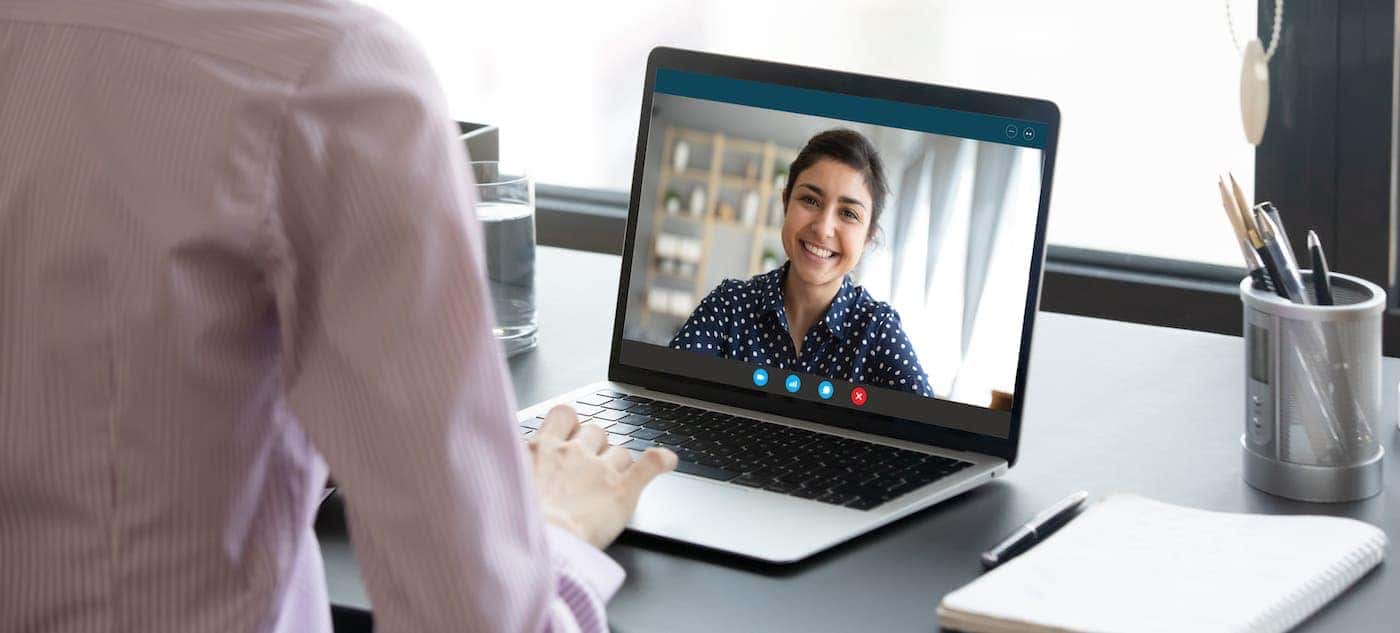 Purchasing the Vehicle You Love
Once you have found the vehicle that you love, it is time to start the buying process. You will be in touch with your very own Vehicle Solution Specialist who will walk you through the process of buying or even leasing a used vehicle from us. He or she can answer all of your questions about deliveries, financing, and anything else you can think of. The entire process will be done online or over the phone, aside from a few papers that you will need to sign when the delivery truck arrives. You never have to leave your officer or home. You can pay in full, set up a financing plan, or even lease the vehicle. If you have a car that you want to trade-in to count towards the price of your new, used vehicle, we can do that too.
If you are worried about warranties, don't be. Vehicles brought from Online.cars come with the same warranties that vehicles purchased at McCluskey Chevy do. And to make you even more comfortable with your online vehicle purchase, your car will come with a Lifetime Mechanical Warranty at no extra cost. There is only one requirement to keep this warranty in-tact. You need to make sure that you get the oil changed every 6,000 miles. If you follow this simple rule, which you should already be following with any vehicle anyway, then your Lifetime Mechanical Warranty will not become ineffective.
If you would like more information about other protections and warranties that we offer, you can get in touch with our highly-trained Finance and Insurance Team. They will let you know what comes with the vehicle and what you can add-on when you purchase the vehicle.

Receiving and Owning the Car You Love
Now, it is time for delivery. After you have finalized the payment plan, our Logistics Manager will call you to set up a delivery time. These are usually done within 48 hours of your purchase. If the delivery location is less than 150 miles from our facility, then the delivery is free. If it is outside on our free delivery range, then a small fee may be charged. You also have the option to pick the vehicle up yourself.
Since the entire process is done online, you might be wondering about the test drive. You can schedule an appointment to come in and take the vehicle out for a spin. However, if your schedule will not allow for that, we have a 3-day/300-mile return policy in place for your protection. If your vehicle is delivered and you are not absolutely in love with it after the first few days, you can return it at no extra cost. We will even come by to pick it up for free if you want.
As for maintenance and service, McCluskey Chevy is the best Chevrolet dealership in the state. The skilled technicians at the dealership can handle just about any vehicle service you need. From routine maintenance to major engine or body repairs, they have got you covered. We highly recommend staying with them for all of your vehicle service needs.
Buying a Car Online in Ohio
There are many ways to purchase a car; however, there is nothing quite like buying a car online. While visiting a brick and mortar dealership can come with its benefits, the convenience of online dealerships cannot be understated, especially if you have plans to buy in the state of Ohio. At Online.cars, we are a premier all-online car dealership and work tirelessly to make the car buying process as simple and easy as possible.
Purchasing a car can be a big leap, as oftentimes vehicles are huge investments that you'll keep for quite some time. As a result, one should never be rushed through the car buying process, as there are so many factors to consider and weigh. Fortunately, when you purchase from our online dealership, you can take as much time as you need. We give back to our Ohio drivers by providing them with a comprehensive virtual experience that allows them to take as much time as they need in buying a car. We also make a concerted effort in assuring that you feel confident in your purchase no matter what.
Additionally, through our online auto loan approval platform, we provide drivers from Ohio and beyond with a simplified financial platform. Oftentimes, the credit approval process can be complicated, but via our financial application, you can get the approval you deserve right away. On top of that, we provide each of our customers with a complete CarFax report for every vehicle that we offer. We also guarantee a clean vehicle history on each model in our showroom. And as a result, you can drive home in a model that isn't just your dream car but can offer the long-term reliability one should be able to expect when buying from a genuinely reputable dealer. No matter what your automotive needs may be, our team at Online.cars is here for you to be your virtual auto buying guide.
Our Top Picks for Ohio Drivers
Our digital showroom at Online.cars is filled with used vehicles that satisfy a vast number of needs and expectations. That said, there are a handful of models that we believe will be a perfect fit for any native Ohio driver. Whether you're looking for a commuter car, a family SUV, or a workhorse pickup truck, we've got your ideal model right here in our virtual showroom.

Our Favorite Car
If you're in the market for a reliable commuter or town car to cruise around cities like Cincinnati, Cleveland, or Columbus, the Honda Civic might be the ideal model for you.
The Honda Civic, no matter which year model you pick, is going to have a rather minimal footprint without sacrificing internal space or comforts. These vehicles are typically pretty fuel-efficient, especially the newer models which utilize compact four-cylinder engines that are designed to use as little fuel as possible.
Newer models of the Honda Civic also come packed with plenty of active safety features. These features, like automatic emergency braking and lane-departure warnings, work proactively to protect drivers from an accidental collision. All models also sport a rather comfy interior cabin, offering features like a sizable infotainment screen and smart infotainment tech to make connecting to your favorite phone applications simple and easy.
Our Favorite SUV
When it comes to SUVs, there is plenty to choose from; however, one model, in particular, deserves recognition as the perfect fit for Ohio drivers, the Honda CR-V. Here is a family-friendly SUV that offers a bounty of interior space and active safety features to help both drivers and passengers feel protected while on the road. The Honda CR-V has been on the road since as far back as 1997, and throughout the years has continued to be a heavy hitter in the SUV market.
What makes the Honda CR-V perfect for Ohio natives and their families? Well, one factor to consider is the all-wheel drive that is included with select models. This gives you added traction during those winter months when road conditions are at their worst. On top of that, newer models of the Honda CR-V can be found with a hybrid powertrain expanding overall gas mileage and reducing how much you have to spend at the pump.
Our Favorite Truck
If you're shopping for a pickup truck and live in the Ohio area, there is really only one model worth considering, the Ford F-150. The Ford F-150 is a true classic, with models dating all the way back to 1948 in the early years of the auto industry. The Ford F-150 of today is very different from the one of the past, with modern models supporting the use of advanced smart technology. Although, what makes the Ford F-150 the perfect choice for any Ohio ranch/farm hand or power-lover is the sheer amount of muscle tucked beneath the hood. While engines and powertrains vary throughout year models, there is a consistent range of power-delivery that should not be overlooked. And with the option of a 4x4 drivetrain, the Ford F-150 can handle even the roughest weather.

How Online Shopping Helps in Ohio
Through the virtual showroom and financial department at Online.cars, you can purchase the car of your dreams without having to leave the comfort of your home. This is a big deal if you're an Ohio resident, as during hot summers and frigid winters, having the chance to buy a car from home can be incredibly rewarding. On top of that, we'll deliver the car you've purchased straight to your door via our mobile showroom. Our mobile showroom is an innovative and new form of car buying, as we'll ship your vehicle straight to you. No distance is too great, or home too remote, as we'll work to give you your dream car without having to leave your front yard.
Buying online is the future of car buying. Technology has changed the way we do a lot of things, and the car buying process is the next to be evolved by smart tech. On our website, you'll find everything that you need to enjoy a seamless, easy, and completely stress-free car buying experience. On top of that, our virtual car dealers will answer any questions you may have and guide you step by step to find the car of your dreams.
Places to Visit in Ohio in Your New Vehicle
So you've just bought a car from our virtual showroom, where should you head to first? Well, if you're an Ohio native, there are plenty of places that are worth road-tripping to. Of course, you can't pass up on the big cities. Metropolitan areas like Cincinnati, Cleveland, and Columbus, offer a rich city culture, great food, and, of course, a lovely night scene.
If you've got an itch for the great outdoors, then maybe you should take a drive over the Cuyahoga Valley National Park, home to gushing waterfalls and beautiful nature trails. Or check out, Hocking Hills State Park, where you can retreat to a truly lush wilderness. There is plenty to do and see in Ohio, and now with a car in your driveway, you can go out and see it all.
How to Buy a Car Online in Indiana
Want to support the car business in Indiana but don't feel like spending time at the dealership? At online.cars, we completely understand. With so many resources available online, there's no reason to feel like you have to go in-person to find the perfect vehicle. Take your time shopping at our online car dealership, and we'll deliver to your home at no extra charge.
The way it works is simple. Browse vehicles on our website from all over the country. Other than a few forms that you'll sign when your car is delivered, the entire process is handled online or over the phone. We'll assign you a dedicated Vehicle Solution Specialist who will be available to answer any questions you have and help guide you through the process. Buying a car online in Indiana has never been easier than with online.cars, an online dealership backed by McCluskey Chevrolet Inc.
Online.cars has known for a long time what other dealerships have been trying to ignore. There's a growing trend showing customer preferences for online car shopping, and it's easy to see why. Who wants to face the pressure of walking into a dealership just to browse? Most car dealers have a reputation of pushy and misleading sales practices that have turned customers off to the in-person experience altogether. At online.cars, we respect our customers' wishes and want you to take all the time you need to learn about our inventory before moving ahead with the process. We're here for you when you're ready.
Our Top Picks for Indiana Drivers
Unlike a traditional dealership, online.cars has a virtually unlimited inventory of all your favorite brands. Looking for a slightly used Audi R8, Porsche 911 Turbo, or Ferrari 458 Italia Base? We've got luxury models in great condition for a fraction of the price you'd pay elsewhere. If you're looking for a tried and true brand without the added bells and whistles, consider one of our Honda, Chevy, or Nissan models. We're happy to provide all the information you need to make your decision, including safety statistics, premium options, along with a 48-hour hold to let you mull it over.

Our Favorite Car
If you'd like to have a car reminiscent of the Indy 500, check out the Chevy Corvette. While this model isn't a race car you'd find at the Indy 500, it has the speed and performance to get you where you need to go. Under the hood of a Corvette, you can find a powerful V8 that offers drivers plenty of horsepower. And inside, drivers will find leather seats and high-tech features.
Our Favorite SUV
Shoppers in the market for an SUV or crossover will find plenty of options at Online.cars. If you are looking for an American brand, check out our stock of Jeep, Chevrolet, and GMC models. If you are looking for a model that can fit the whole family, but that also has the power to tow a dirt bike to the tracks, check out a used Chevy Suburban. Depending on the trim and year, some models can tow as much as 8,300 pounds and can seat up to 9 passengers.
Our Favorite Truck
Pick-up truck enthusiasts are never forgotten at Online.cars. Our extensive selection of trucks will have you torn about what not to buy. If you are looking for a model that can get the family where they need to go but can pack quite the punch at work, check out the Chevy Silverado. From solid Chevy Silverado 1500s to heavy-duty Silverado models, we've got used models that perform like pros. You can rest assured that we can find a Silverado truck for you that can tow anything from a fishing boat to your farm equipment, just let us know what you'll need, and we'll help you find it.

Online Shopping Keeps Business Thriving in Indiana
If you've steered away from online shopping in favor of supporting local business, you can rest assured that Online.cars is the best of both worlds. You get the convenience of browsing online (without the added sales pressure of a traditional dealership), along with the opportunity to support our state. We search nationwide for only the best vehicles and bring them to you. Take advantage of the benefits that online shopping can offer.
What We Love About the Great State of Indiana
We're passionate about Indiana and love to offer our friends and neighbors a reliable place to shop for cars online. We chose to build our business in Indiana because there's so much to love about being a Hoosier. Beyond our miles of cornfields, Indiana is filled with warm communities that offer big-city excitement and a genuine, small-town feel. There's nowhere else in the country that we'd prefer to call home.
Some of our favorite instate activities include the amazing Children's Museum of Indianapolis, our unrivaled county fairs, and of course, the Indianapolis Colts. We bleed blue right along with you. From the Lucas Oil Raceway to the Mackey Arena, and Indiana Farmers Coliseum, there's always an event worth getting tickets for. All you need is a dependable vehicle to get you and your friends to your destination in style.
The music scene and delicious food in Indiana may come as a surprise to outsiders, but anyone who spends a little time here quickly realizes that we know how to have a good time. Concerts at Ruoff Music Center, understated blues concerts at the Slippery Noodle Inn, and big-name shows at Bankers Life Fieldhouse make Indiana the place to be. It never hurts to get a little more in tune with Indiana's artistic subculture by catching an Indie band at Radio Radio or the Indianapolis Symphony Orchestra at Hilbert Circle Theater. Whatever your music preference, just be sure to keep your vehicle (and your safety) intact by always planning ahead for a safe ride home.
In case you haven't noticed, we love Indiana just as much as you do. We're committed to building up the community we serve with honest business practices. We understand that for most people, cars are a major expense (even when you're getting a steep discount at Online.cars). Nonetheless, having your own vehicle represents a true sense of independence, along with the ability to pursue new career goals, travel to different places, and take advantage of all of the wonderful things going on across our state. Support your local business and let Online.cars help you find the perfect vehicle for your next adventure in Indiana and beyond.
Stop Buying Cars the Old Fashioned Way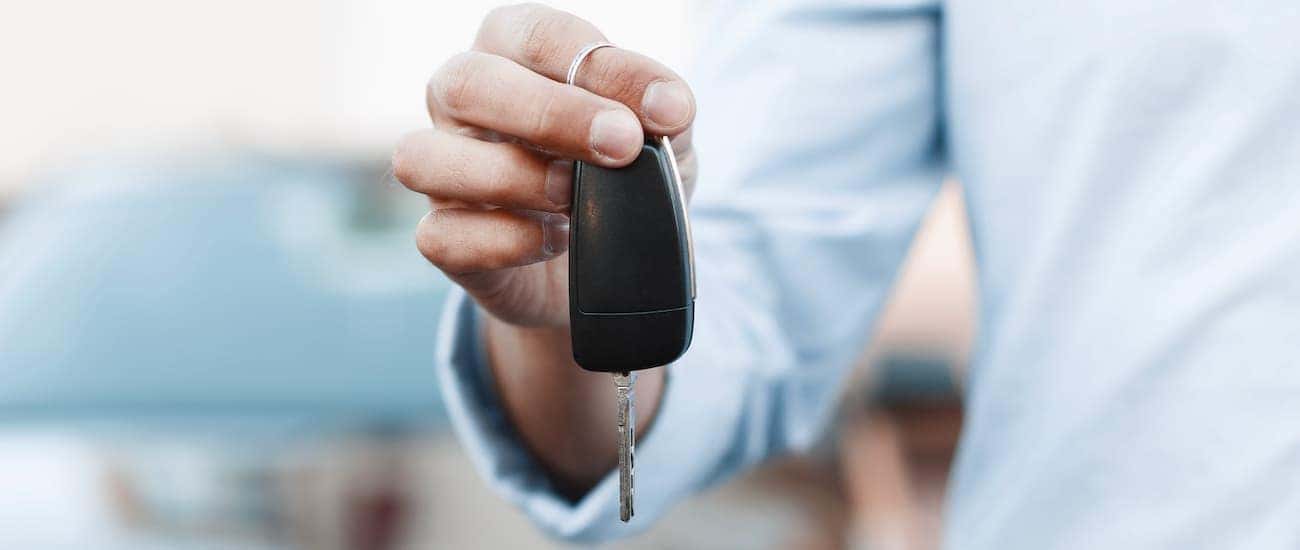 Nowadays, just about anything can be purchased online. Furniture, groceries, clothes, and even vacations are only a few clicks away. There are lots of reasons to prefer online shopping. Skipping the pushy salespeople, long lines, and limited selection of going in person only makes sense, especially when you have thousands of reviews available at your fingertips to ensure that you're choosing the best product. If you've experienced the benefits of online shopping in other areas of your life, what's stopping you from purchasing your next vehicle online?
It's no secret that going to the dealership is a hassle. Most people would prefer a trip to the dentist, the DMV, or even their in-laws house over a visit at a dealership. The reason is simple. Car dealers can be really pushy. Hidden fees, mountains of paperwork, and commission-driven sales staff set the stage for a painfully unpleasant afternoon.
Buying a vehicle is a big deal. There's no worse time to feel coerced into a decision than during the car-buying process. Instead of putting yourself in this universally uncomfortable position, shop from the comfort of your own home. Not only will you have a greater selection, but you'll get all the time you need to read through the fine print and weigh your options.
At Online.cars, we go above and beyond to give you the best online car shopping experience. You'll never go back to old-fashioned car shopping once you give our online dealership a try. Search our site for the latest inventory, and if you still can't quite find what you're looking for, we'll find it for you using our nationwide search.
The days of being limited by what's for sale at your local neighborhood dealership are over. With technology and our extensive network of resources, we can browse through over 200,000 used vehicles for sale across the country. Our patented nationwide search software is like nothing you've experienced before. You won't find deals like this at any other dealership. Save yourself the trip and check us out online.
8 Benefits of Buying Online
It's not difficult to come up with hundreds of reasons why buying online makes more sense. Here are 8 of the top benefits to keep in mind if you're still on the fence about visiting Online.cars for your next vehicle.
You can shop in your pajamas. When you buy online, you're never limited by the hours at your local dealership. Instead of having to travel and make it to the lot before they close, you can shop anytime from the comfort of your own home. Online car buying is non-judgemental. Simply see the inventory without the pressure to negotiate with a salesperson.
There's a greater variety to choose from. It's impossible for in-person dealerships to compete with the selection that can be found online. Local dealerships are space-restricted and often only sell what they can find nearby. When you really want the perfect vehicle at just the right price, online shopping is a no-brainer.
Buying online is risk-free. Everyone makes mistakes. At Online.cars, we rely on satisfied customer reviews to build our reputation. That's why we'll come to pick up any vehicle at no charge if you decide you want to return it. Just contact us within the first three days or 300 miles or your purchase, and we'll take it back, hassle-free.
There's no rush. Regular dealerships have a habit of rushing buyers through the car-buying process with "limited time specials" and intense sales tactics. This isn't an accident. Car salespeople know that the faster they can seal the deal, the less time you have to decide whether you're making the right choice. Don't get caught up in the moment, get all the facts, and take your time shopping online.
Online pricing is more transparent. Online.cars provides all of our information plain and simple for your review right on our website. Unlike in-person dealerships that change the rules from customer to customer, our straightforward process leaves nothing up to chance. You'll know exactly what to expect from start to finish.
You get a free report from CarStory. Don't just take our word for it when we tell you that we have the best inventory available. Each vehicle comes with an independent market report from CarStory to give you the full background on any vehicle.
There's no limit to what you'll find online at Online.cars. We have cars, convertibles, pick-up trucks, SUVs, crossovers, and vans from all the best brands. Instead of sticking to a dealership that caters to one automaker, shop them all and see what you discover.
You don't have to look elsewhere for financing. Not only can you find a great vehicle online, you can also get pre-approved with our simple online form. Worried about bad credit? Don't be! Online.cars offers guaranteed credit approval, regardless of your background.

5 Misconceptions of Buying a Car Online
If any of these common misconceptions are holding you back from shopping at online.cars, we're happy to clear up the facts for you to show you the true benefit of our service.
MYTH #1: Buying a car online doesn't come with the same level of security.
FACT: At online.cars, this is absolutely false. Our warranties are some of the best around, including a lifetime mechanical warranty at no extra charge. We want you to feel confident shopping our inventory, so we go the extra mile to give you peace of mind.
MYTH #2: You can't return a vehicle that you buy online.
FACT: If you're not happy with a vehicle purchased from Online.cars, don't sweat it. We give all of our customers the benefit of the doubt with a 3-day or 300 mile return policy across the board, no questions asked. We'll even come pick it up from you for free.
MYTH #3: Getting my vehicle delivered will be expensive.
FACT: Online.cars will deliver your car for free. Most dealerships want $150 to $300 to deliver your car. If you're located within 150 miles of our headquarters in Loveland, you'll never be charged. Beyond that distance, we do require a small fee, but we're always upfront and fair when it comes to our customers.
MYTH #4: Once I find a car online, I have to buy it immediately or someone else will.
FACT: While it may be true that our best deals go quickly, we always try to give you enough time to think things over if there's a vehicle you're really interested in. Online.cars provides you with a free 48-hour hold, so you've got at least a couple of days to talk things over with your family and sit with your decision before feeling any pressure to buy.
MYTH #5: I won't be able to judge a vehicle until I test drive it.
FACT: We understand that a test drive can be a big determining factor in your car-buying decision. That's why Online.cars gives you a video view, loads of pictures, and all the nitty-gritty details to give you the full scoop on any vehicle on our site. See what we offer for yourself, and we guarantee you won't be disappointed by the extensive amount of information available for all of our vehicles.
Buying a Car Online in Kentucky
Buying a car can be a time-consuming process, and in a more rural state such as Kentucky, it can often mean traveling longer distances trying to find the perfect car. But when shopping at an online car dealership, like Online.cars, Kentucky residents will discover a new level of convenience. All of the cars that we have are listed on our website and can be easily compared to one another from the comfort of your home. When you see something that you like, just contact us, and we will assign a Vehicle Solutions Specialist to help you through the process. This includes everything from finding you the best financing to valuing your trade-in. And when the deal is done, your new car will be delivered directly to you for the most convenient car buying experience around.
We also understand that some drivers may be hesitant to commit to making such a large purchase online. But do not worry, if you are not completely satisfied with your purchase for any reason, then we have a 3-day or 300-mile return window. Just contact us, and we will pick up the car and refund you with no additional charges. And we also offer a free lifetime mechanical warranty on every vehicle that we sell, further ensuring your peace of mind when buying from Online.cars. In all, Kentucky is the perfect place to buy a vehicle online because it is risk-free and much more convenient than driving miles and miles to a dealership that may not even have what you want.

Our Top Picks for Kentucky Drivers
At Online.cars, we understand that not every car is equally suited to every region. And while our vast inventory of quality used vehicles is available to drivers across the country, sometimes some local insight is needed into what models work best. So here are our favorite car, truck, and SUV picks for Kentucky drivers.
Our Favorite Car
While every driver has their own needs, at Online.cars, our recommended car pick for Kentucky drivers is the Honda Civic. This compact car makes for an extremely fuel-efficient commuter while still providing an engaging driving experience. It also comes in a number of variants, allowing drivers to pick the car that best fits their preferences. These range from the basic four-door Honda Civic Sedan, to the sporty two-door Honda Civic Coupe, to the utilitarian Honda Civic Hatch. And drivers seeking a fun car even have the choice between the Honda Civic Si and Honda Civic Type R, both of which offer more powerful engines and a host of performance features. But all of these Honda Civic variants provide a comfortable and reliable ride with a surprising amount of interior space for both passengers and cargo.
Our Favorite SUV
SUVs today range in size from traditional full-size models to the new wave of subcompact vehicles and can be everything from a luxury car to a stripped-down off-road machine. And here at Online.cars, we have examples of every type of SUV on the market, ensuring that you can find the perfect vehicle for your unique set of needs. But for Kentucky drivers seeking the best do-it-all vehicle possible, then our favorite recommendation is the Toyota RAV4.
It is difficult to go wrong with the most popular SUV in America, and the Toyota RAV4 offers an excellent blend of economy, utility, and comfort that will be at home everywhere from the streets of Louisville to the depths of the Daniel Boone National Forest. And from the efficient new hybrid variant to the older V6 models, Online.cars has a wide selection of quality used vehicles to choose from
Our Favorite Truck
Every truck manufacturer has its loyal following, and each model has its own advantages and disadvantages. However, at Online.cars, our favorite truck model for Kentucky drivers is the Ram pickup. This full-size truck offers more features than its competitors without sacrificing performance. With coil spring rear suspension and available air suspension, Ram trucks have unparalleled ride quality, and they also generally offer more luxury technology than their competition.
While being able to tow and haul is essential, being able to do so in comfort can make the workday go by faster. When it comes to which version of the Ram pickup to choose, the Ram 1500 is hard to beat as a great general-purpose truck that is equally at home on the daily commute or out at the worksite. However, drivers looking for a trailer hauler, such as Kentucky's many horse owners, should consider the more powerful Ram 2500 or even the top of the line Ram 3500.

How Shopping Online Helps Kentucky Thrive
The internet has revolutionized shopping, and more people than ever before are buying everything from daily necessities to significant purchases online. At Online.cars, we are seeking to help bring that revolution to shopping for cars. With traditional car dealerships, drivers are limited to a small selection of vehicles. They often have to spend considerable amounts of time simply traveling to their nearest dealerships to look at cars. This is an inefficient way to shop, and can even result in shoppers simply giving up and settling for something nearby instead of continuing to look for the vehicle that they really want.
With an online car dealership, a much more extensive inventory is available, and shopping can be done from the comfort of home or work. This allows shoppers to find the perfect vehicle for their needs without having to rearrange their schedules and disrupt their lives. This level of convenience is already expected of nearly every other industry, and it is only a matter of time before shopping for cars online becomes the normal way of doing business. And we at Online.cars are ahead of the curve, offering this convenience to Kentucky drivers now.
Kentucky's Greatest Places
Once you have bought a new vehicle from Online.cars, we believe that the best way to both celebrate and get to know your new ride is to go on a road trip. Fortunately, Kentucky is a beautiful state with plenty of locations to travel to and a large number of scenic roads to travel on. While a visit to the many attractions of Louisville, such as the famous Churchill Downs Racetrack or the Louisville Slugger Museum, might be an easy choice for a trip and will provide plenty of entertainment, you should consider some non-city driving as well to fully appreciate your new vehicle.
There are some beautiful drives to take through the less populated eastern and southern parts of the state that lead to visits at locations such as the Mammoth Cave National Park, Cumberland Gap National Historical Park, or Daniel Boone National Forest. These natural wonders are incredible places to visit in their own right, with some of the most spectacular caverns, waterfalls, and forests in the eastern United States. And with over four hundred miles of caverns, the Mammoth Cave system is actually the largest in the entire world and has even been designated an official World Heritage Site. But in addition to the attractions themselves, many scenic country roads around them provide an excellent and relaxing way to enjoy your new car.
One of the best of these roads is the Duncan Hines Scenic Byway, which passes by the Mammoth Cave National Park. Meandering through forest and farming country, it is difficult to find a more picturesque road in Kentucky, and this route is even known nationally as a place to visit. As an added benefit for car enthusiasts like us, its start point in Bowling Green, KY is also right next door to the National Corvette Museum, where you can explore the history of America's most iconic sports car. Overall, there is so much to do and see in Kentucky, so once you get your new vehicle from Online.cars, take it for a spin around the state. And don't forget to have fun!