4 Reasons Why You Can't Find That Perfect New Car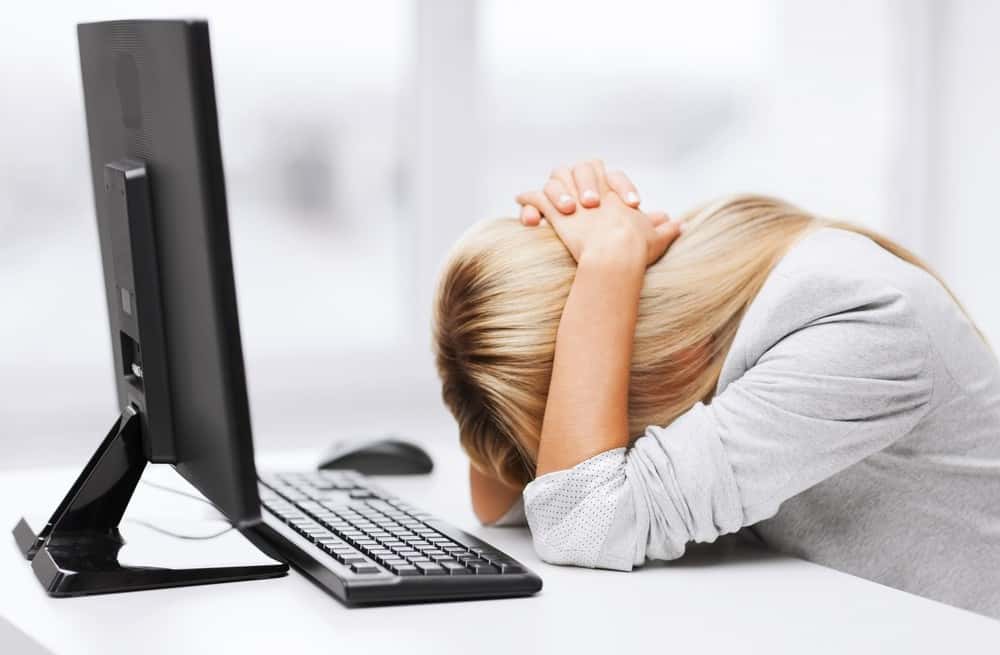 There is nothing more frustrating than deciding to purchase a new car, and then not being able to find what you are looking for. What starts out as pure excitement, turns into a day full of letdown and unnecessary frustration. If this describes your current situation, or you fear that you future car buying experience will end up this same way, then you need to consider all of your automotive shopping options. Maybe you have visited local dealerships like Kings Toyota, but left without a new car because you found their inventory too limiting. Rather than settle for a car just for the sake of buying one, take hold of the wheel on your own car shopping journey with the obvious choice between Kings Toyota vs online.cars.
Top 4 Reasons Why You Will Never Find the Perfect Car
Whether you are a picky car buyer or not, no one wants to settle for a vehicle they aren't actually happy with. Buying a car is likely one of the largest investments you will ever make, so why should you be restricted to a possibly disappointing selection at local dealerships? The simple answer is that you shouldn't settle.
Let's take a look at four of the reasons why you will never find the car of your dreams at local dealerships, and how you can turn things around with online.cars.
Limited Selection: When you set out to buy a new car at a local dealership, you are automatically limiting your options before you even arrive on the dealer lot. The truth of the matter is, every dealership has a limited inventory on hand, and there is nothing that will ever change that. The vehicles you see parked in what once seemed like endless rows, now appear smaller than you remember. The make and model may be in stock, but do you really want to drive a bright yellow sedan to the office? While dealers have great intentions, there is no way that they can keep a full inventory capable of fulfilling the needs of every potential car buyer in Cincinnati. You would never keep going to a grocery store that suddenly stopped selling milk, so why would you settle for anything less than perfection when it comes to this much larger purchase decision.
Unhelpful Staff: Local car dealerships aren't interested in ordering you a new car, or having one brought to their location from another dealer. These dealerships have an entire lot full of in-stock inventory, and for each day that they sit unclaimed, they cost the dealer money. Sales people at these dealerships aren't incentivized to sell you a car they don't currently have in stock, but rather the opposite. All too often, these dealerships talk buyers into a vehicle purchase they didn't actually want to make, in order to keep their inventory moving and their bottom line increasing. More often than not, dealerships have great intentions, but don't realize how unhappy buyers will be the second they drive off the lot. If you want to find the perfect new car, a traditional local dealership is not the way to go.
Too Many Requirements: If you have very specific taste, and know exactly what you want your new vehicle to feature, then it is likely that you have been told by dealerships that you have to give up a few of your "must haves," in order to find a car that will work. While these dealerships are probably trying to help you, what they are actually doing is encouraging you to settle for a car you won't be entirely happy driving. If you have specific needs, wants, and desires, don't let a salesman tell you that your expectations are too high, or that you need to give up on a few items in order to find a quality car. A good dealership should be able to get you everything you want in your new car purchase, without any excuses.
Restricted to One Brand: If you want a brand new Toyota, then you might have luck finding that perfect new car with Kings Toyota. If you are interested in other automotive brands, however, then you will have a hard time finding one at a brand-backed, local dealership. Even out of town or out of state dealerships will be limited to one major automotive manufacturer, so if you want to find that perfect new car, you will need to change your car buying strategy altogether.
online.cars is the Solution
Imagine a car buying process that is not only easy, but guarantees you will find that perfect new car you have been dreaming of. Local dealerships simply cannot provide drivers with everything they need in their new vehicle, and certainly can't provide a stress-free environment on top of that. With online.cars, our team will find you the exact car you want, including every single bell and all of the whistles you have envisioned for so long. The online.cars team will never expect you to settle for a vehicle that you aren't completely happy with, and will work around the clock in order to ensure that you don't.
online.cars is able to make this claim, because we have access to a nationwide database of available vehicles, and will bring them to Cincinnati for you to purchase. The process could not be simpler, and the possibility for finding the right vehicle in over 100,000 cars, trucks, and SUVs across the United States, is guaranteed. Regardless of your budget, and what you want your new vehicle to have, online.cars will find it for you.
Stop trying to find the perfect new car, truck, or SUV here in Cincinnati. Increase your chance of locating your dream car by trusting online.cars with your next car buying journey. With an entire nation of cars to choose from, you will certainly find the car that so many local dealerships were unable to provide you. Even online search databases aren't as comprehensive as the one that online.cars has exclusive access to, and is the key to finding you the dream car you have had your mind on, but were previously unable to locate.