10 Future Used Models We're Excited About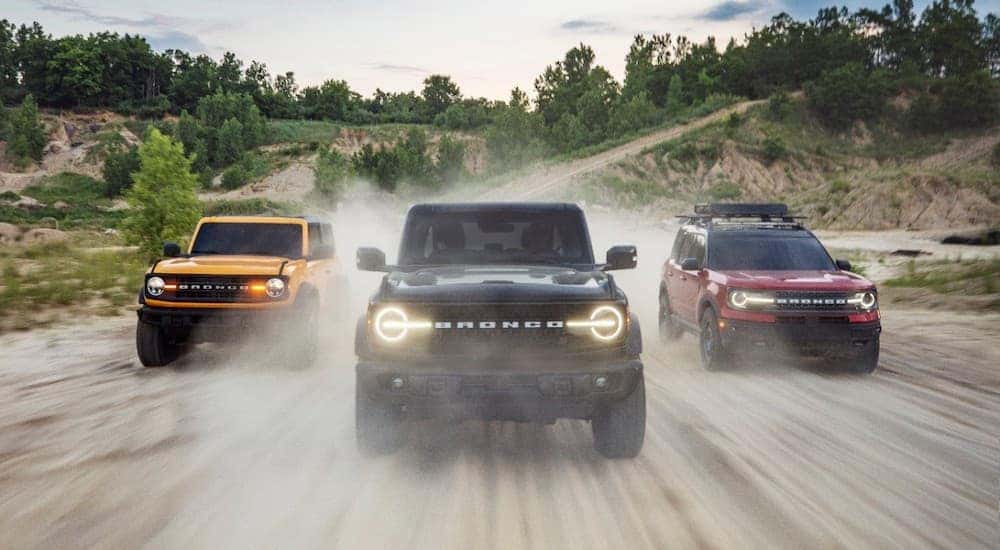 It might seem a little strange to look at brand-new cars available right now, or even those not yet released, and get excited about the prospect of driving them once they're available as used models. The appeal of a new car is certainly hard to argue with, but so are the infamous depreciation and the price of a brand-new model. If you're looking at used cars in Columbus, Ohio, then it makes sense to have a good idea of what's out there and what's on the horizon for the market.
Today, we're going to briefly take a look at 10 of the latest models that are just now hitting showrooms or will be coming out over the course of the next year. While you could certainly break the bank by going for one of these options right now, it might be a better idea to wait a few years and get to enjoy everything they have to offer while saving a lot of money. Pretty much every financial advisor out there will tell you that a used model in great shape is a far better investment than a new car. So be patient and plan for the great vehicle you'll be enjoying in just a few years.
2021 Ford Bronco
We'll start this off by saying that fully half of this list is Ford vehicles – this is a big year for Ford with a lot of great models coming out. One major release that has many people excited is the return of the Ford Bronco, with a fantastic design and a ton of great off-road features. With the new Bronco, it's clear that Ford is looking to dethrone the Jeep Wrangler as off-road king, and they might well do it. So if you like a used vehicle for going off-road, then keep an eye out for this in the years ahead.
2021 Ford Bronco Sport
Alongside the impressive return of the Bronco, Ford is also rolling out a smaller model called the Bronco Sport. This is a fantastic option for going off-road with a smaller size and design. So if you like to hit the trail by yourself, or maybe with a partner and a pooch in the back seat, then the Bronco Sport could be perfect for you.
2021 Ford F-150 Raptor
Our third choice from Ford is also an off-road-focused model – there seems to be a bit of a theme so far. The Ford F-150 pickup recently entered a new generation, and an updated version of the Raptor off-road trim is set to release this year. It has all of the great features that people have loved about the F-150, plus an off-road suspension, available 37-inch BFGoodrich all-terrain tires, and more. If you like going off-road with a full-size pickup, then this is definitely one you should be excited about, and when they start hitting the used market, it's going to be awesome.
2022 Ford Mustang Mach-E
With each new vehicle announcement, it seems clear that the future of the auto industry will be electric. While Ford has a few irons in the EV fire, the one that a lot of people are most excited about is the Mustang Mach-E, an all-electric SUV that will offer fantastic performance and range. EV models can be a great option when looking at used cars because they often depreciate much more than other vehicles. So if you like the look of the Mustang Mach-E, but you're not sure about the price tag, then waiting a few years to find one used is a great way to go.
2023(?) Ford F-150 Electric
The other major all-electric vehicle that Ford has announced, and our last Ford model on this list, is the F-150 EV that's currently in development. Ford has shown off their all-electric truck a few times, but they're still hard at work on it, so this isn't one we're going to see hitting showrooms this year. Some sources are citing that it will be a 2023 model, while others speculate it might not be released until the model year 2024. However it plays out, we're very much looking forward to seeing the electric F-150 hit the streets and picking them up as used models in the years that follow.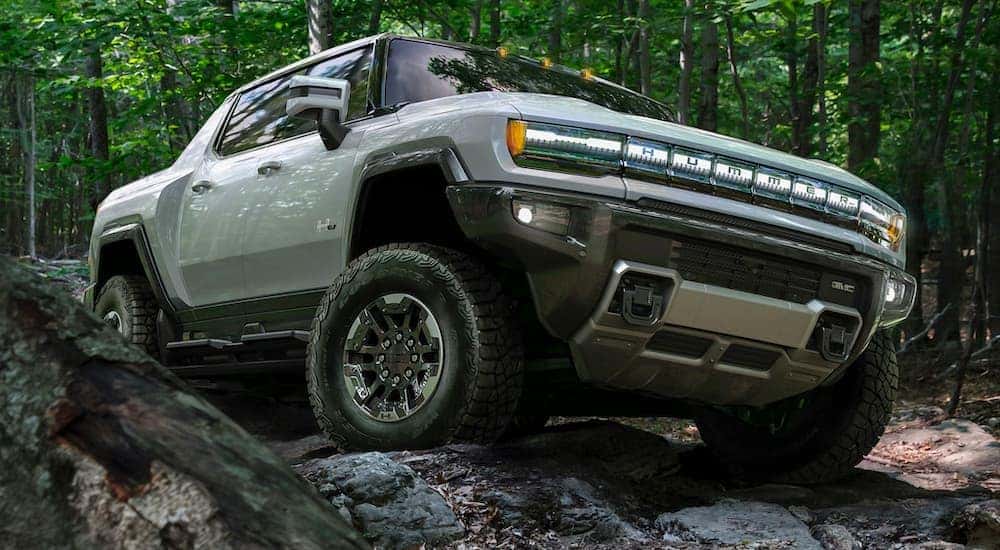 2022 GMC Hummer EV
Another EV that we're incredibly excited to see is the upcoming 2022 GMC Hummer EV, which should be released later this year. Much like the Ford Bronco, the return of such a legendary model really has a lot of people looking forward to new cars in a way that we haven't seen for a while. The all-electric Hummer is absolutely stunning and has fantastic off-road technology, including a Crabwalk mode that lets it drive diagonally at low speeds and an Extract mode that lifts it by about 6 inches for greater ground clearance. Between this, the Raptor, and the Ford Bronco, it's definitely a great time to be an off-road fan.
2022 Chevy Bolt EV
Chevrolet has two great models coming out this year for anyone looking to get into the EV market without paying the high price of something like a Tesla. The 2022 Bolt EV is an updated, redesigned version of their popular hatchback. The outside has been upgraded, and there are some great features inside, though overall performance is a lot like previous years. So if you don't want to wait, then a 2020 or 2021 Bolt EV can be a great choice, though the upcoming model is going to be a lot of fun on the used market.
2022 Chevy Bolt EUV
In addition to an updated version of the hatchback model, an all-new Bolt EUV is coming from Chevy, built on the same platform as the standard Bolt EV. This is a larger model that uses its increased size to give passengers a lot more space, especially folks sitting in the back seat. It's easy to charge, has a range of about 250 miles on a full charge, and it's going to be the first Chevy model to feature GM's semi-autonomous Super Cruise technology. So if that's something you're interested in, then used models will give you your first taste of it in a Chevy.
2021 Jeep Wrangler 4xe
For a long time, people have wanted a Jeep Wrangler with better fuel economy, and this is the answer: a Wrangler hybrid. The Jeep Wrangler 4xe offers excellent off-road performance and a plug-in hybrid design that gives you terrific efficiency for long road-trips, as well as full-electric driving with nearly 21 miles of range for short trips. Jeep Wranglers are always a popular option with used vehicles in Columbus, Ohio, so the 4xe will add another great option to the market.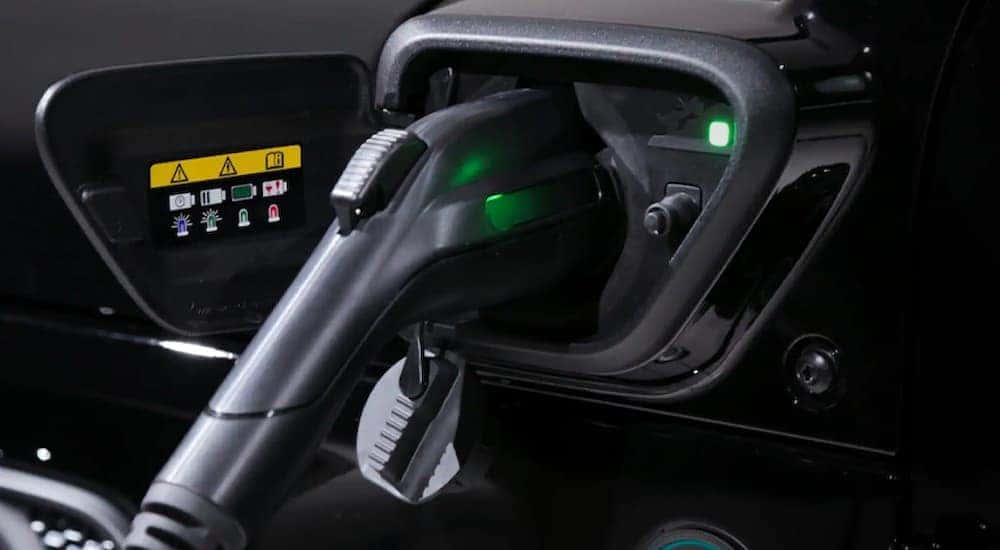 2021 Jeep Grand Cherokee L
The Grand Cherokee has been a favorite among Jeep fans for many years now, but there has often been a single complaint: the lack of more seating. This year, the all-new Jeep Grand Cherokee L solves that problem with a model that features three rows of seating for up to seven passengers. With up to 7,200 lbs of towing capacity, an available Quadra-Lift suspension system, and up to 24 inches of water fording, this is clearly a Jeep that lets you bring along more friends and family than ever before.
Which One Are You Most Excited For?
Every year, exciting new vehicles join the used cars that are available in Columbus, Ohio. This is only a small taste of what's to come, and we can't wait to see these models hit the used market so more people can have the chance to drive them. Which one are you most excited to test out or own? If you don't want to wait a few years for one of these models, or if you need a new vehicle to fill the gap until these vehicles hit the used market, then check out our inventory to see what we have for you right now. There are plenty of exciting models on the road today, and we can help you find the best deal on a car you love now and will be here to help you find a great deal on one of these exciting models in the future.