5 Reasons to Buy Used (and 1 Better Way to Go About It)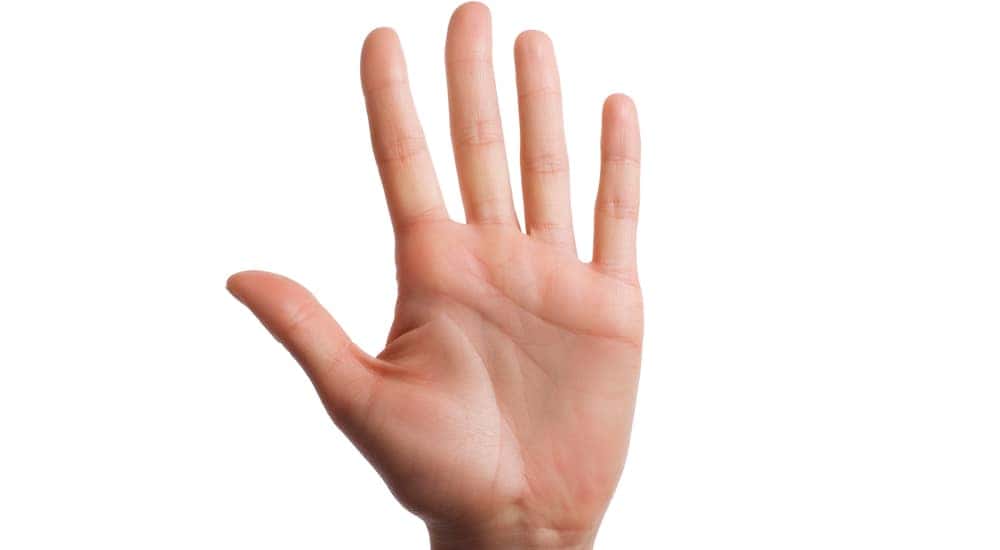 Every day, from coast to coast, people are shopping for used cars; from Portland to Miami, Cincinnati to Sacramento (and everywhere in between). Why? Because so many customers understand the value in opting for used, cars over new. In fact, let's throw out 5 quick reasons why you should consider used cars (followed by 1 better way to buy them)!
First…
Consider the fact that buying used gives you an exponentially larger selection to choose from. That's right. If approximately 350 new models are offered up every year, your willingness to consider vehicles up to five years old means you have 1750 models to choose from.
Second…
By choosing to buy a used car you've empowered yourself to get more car for your money. Every car depreciates from the moment that it's driven off of the dealer lot, but the majority of depreciation occurs within the first 3-5 years. By buying used, you've allowed the previous owner to shoulder most of that burden, allowing you to buy a better vehicle at a lower price. And if you plan to finance the vehicle, you've also (i) minimized any risk of finding yourself 'upside down' in your loan and (ii) improved the return on your investment when you're ready to trade it in for your next vehicle.
Third…
Purchase of a used car can minimize both front-end and incremental expenses such as sales tax, registration, and insurance costs, as well as an excise tax.
Fourth…
Resources such as CarFAX empower prospective buyers to be as informed as possible about any vehicles they may be considering. Increased visibility of ownership, repair and (if applicable) accident history helps consumers to minimize their risk. Considering that such reports are made available on most dealer sites, the assurance they provide is well worth the effort of a finger swipe or mouse click.
Fifth…
And finally, it's important to remember that today's selection used cars also includes the option of Certified Pre-Owned Vehicles. Despite previous ownership, these vehicles meet specific criteria in terms of life, mileage and wear. Following any refurbishment or repair required to meet factory standards, they are offered with manufacturer-backed warranties and a number of added perks.
online.cars (A Better Way)
While great reasons to consider used vehicles over new, the points above have little impact on the greater stresses of car buying. What are we referring to? The hours of online searches, review of dealer inventories (online and in person), the need to endure high-pressure sales tactics, hours lost at the car dealership and in securing the right financing. The list goes on and on but (rest assured) there is a better way than the traditional method of working with car dealerships.
online.cars takes a different approach. Whereas a dealership's primary focus is to sell you one of their cars, online.cars exist to help you buy the car that you want. What a novel approach, right? No pressure, no agenda, just a helping hand.
How Does online.cars Work?
Using a nationwide network of dealers, online.cars is able to offer a far more extensive selection than any individual dealership could hope to. They are able to help you find the exact vehicle you're looking for in terms of make, model, year, trim level and even color. And by 'help you find' we mean that online.cars will 'do all of the legwork for you'.
Why? Because your life is busy and your time is valuable. online.cars is a concierge service and recognize that its value comes in making car buying easy, simply because it should be.
A Scenario
Let's say you've made the decision to buy a used Chevy Malibu sedan, specifically a 2015 Malibu 3.5 SV in Storm Blue. By favoring an earlier model year, you can opt for the more powerful engine configuration and score other enhancements in the Convenience and Technology packages. Great job.
So, you decide to go to your local Nissan dealership. Unfortunately, the only models they have in inventory are 2016 and 2017 models. While this alone is not a problem, the 2016 models all have 2.5-liter engines. They do have a 2017 model with the 3.5-liter, but it's a top-of-the-line SL trim and costs way more than you want to spend. In addition, Nissan discontinued Storm Blue after 2015. While you would have settled for the right Altima in Deep Pearl Blue, you're certainly not excited about driving off in a lesser Altima (especially if the selection is limited to Glacier White and Brilliant Silver).
Checking with other local dealers, you've had no luck. With no further options, you're left with the possibility of having to settle for a car that's 'sort of' what you want, but not exactly. (Don't worry, you'll have plenty of time in the dealership to convince yourself that you love it…)
Another Scenario
You've decided to buy a used 2015 Malibu 3.5 SV in Storm Blue. You log onto online.cars, and enter the specifics of what you're looking for. Using a coast-to-coast network of dealers, they find the exact vehicle, let you know and present you with options for buying it.
It's that simple.
But Wait, There's More
All online.cars vehicles come with a clean CarFAX vehicle history report.
online.cars guarantees that their price will be $500 lower than that of area dealers.
Do you need financing? Using the same networked approach, online.cars is glad to help find your ideal financing option.
Do you have a trade-in vehicle to offer against your purchase? online.cars will help you to accurately value your vehicle and, upon completion of your transaction, will arrange for the pick-up of the vehicle.
No matter where you are in the country, or where online.cars has found your dream vehicle, they will arrange for its delivery to your home or workplace, free of charge.
Not satisfied (within 3 Days or 150 Miles)? online.cars will offer a full refund, or help to arrange your exchange.
Why Use online.cars?
Because you've already made a wise decision in choosing to buy a used vehicle. Why not carry that momentum over into buying smarter with online.cars?