5 Reasons to Skip In-Person Car Dealerships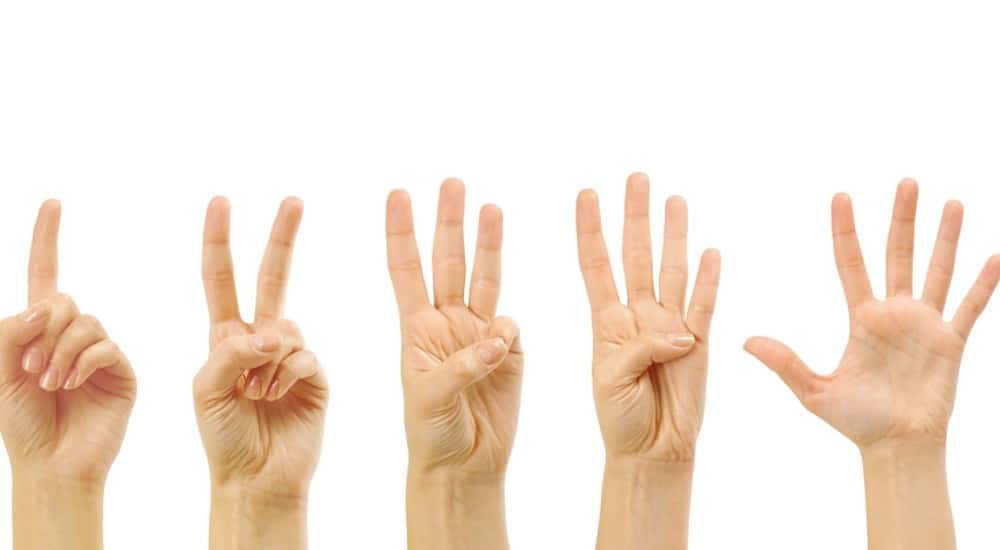 The worst part about buying a new or used car is how you have to go about obtaining it. The very thought of visiting a local car dealership can send even the most easy-going person into a stress-induced frenzy, and that is putting things lightly. No one enjoys buying new cars from dealerships, so why is this archaic means to an end still so widely accepted? Short of sparking a nationwide revolution and boycotting dealerships altogether, there is little anyone can do to force change in this age-old business model. While some car shoppers are content with putting up with dealerships once every three to six years to buy a new vehicle, others are ready for major change. It is for this reason and many more, that the McCluskey Automotive Group in Cincinnati came up with a real solution that pits local dealers, such as Jeff Wyler Nissan vs online.cars – the improved way to locate and purchase new vehicles.
Disgruntled Car Buyer, Meet online.cars.
online.cars was created by a local dealership group in Cincinnati in response to common car buying complaints. Even the most prestigious car dealership is prone to the random disgruntled car shopper, and McCluskey Automotive decided it was time to do something to change the car buying landscape.
With a nationwide reach of over 100,000 new and used cars, trucks, and SUVs, online.cars is unique in the fact that they can find you the perfect vehicle without geographical restrictions. Buyers can easily and conveniently start the online.cars buying process from wherever they have access to the internet. Once the process is started by the curious consumer, the online.cars team takes care of the rest. The process is streamlined and unlike anything else available to residents of the tri-state area. Rather than remain the unhappy disgruntled grinch of car buying, embrace the newest web-based car buying service now available with online.cars. When it comes to Jeff Wyler Nissan vs online.cars, the innovative approach always bests the decaying fossil.
5 Reasons to Ditch and Switch Your Car Buying Process
Now that you have an idea of what online.cars has to offer in terms of new car buying, and realize that there are alternative options to in-person dealerships, let's discover five reasons why buyers are ditching the dealership and switching to a better way to find and purchase new vehicles.
Saves Time – There is nothing more time consuming than buying a car at a dealership. When more people spend less time in the delivery room than they do in the showroom, you know there is a problem. Unfortunately for in-person dealers like Jeff Wyler Nissan, there is no way to cut out the hours of time required of buyers to spend at a dealership. The only surefire way to keep your precious "free time" free of the car buying time-suck vortex, is to switch to online.cars.
Saves Money – online.cars doesn't offer rock bottom discounts on brand new cars, but they are able to cut down on the overhead costs you will end up paying for at a dealership. The brightly-lit showroom where buyers spend hours of their time, costs money to keep running. From utility bills, rent, and employee salaries – the monthly overhead costs to keep a physical car dealership in business is astronomical. While the window sticker on your new or used car may not feature a line item to cover such costs, you can bet your bottom dollar that at least part of your money will go towards keeping the airy building heated in the winter, and comfortably cool in the summer. online.cars is run entirely online, so those pesky overhead costs are a moot point.
Saves Headache – While time and money are arguably your most valuable asset, you will be happy to know that with online.cars, you will be saving yourself from the headache typically involved with car buying. Car shopping in America has become so stressful, many buyers wonder whether or not their local dealership owns stock in Tylenol and anti-stress medications. Sleep like a baby tonight, and put down the bottle of pills. online.cars offers a stress free buying experience that doesn't require in-person visits to locate a new car, and can be completed in just a few minutes. When it comes back to Jeff Wyler Nissan vs online.cars, you can replace your would be headache with a sigh of relief by choosing online.cars.
Saves Your Sanity – Car buying in and of itself is enough to drive the sanest person batty, but add to that an over-eager salesman with no concept of boundaries, and you have a recipe for pure disaster. Even the most reputable car dealership has at least one pushy salesman, and sitting around for hours while he plays out his psychology lecture from the day before with you as the subject, is no way to spend your afternoon. Remain the level-headed person your family and friends know and love, by ditching the dealer and switching to online.cars.
Saves You From Settling – Local car dealerships are notorious for not offering enough variety to potential buyers. Even aptly stocked car lots are limited to the number of spaces available, which often leads to buyers settling for a car they don't even like driving. Jeff Wyler Nissan vs online.cars can't compare when it comes to inventory selection, because online.cars has access to a nationwide database of over 100,000 new and used vehicles from every automotive manufacturer. Jeff Wyler Nissan can talk a big game regarding available inventory, but big talk will eventually amount to the small selection of cars sitting outside their oversized showroom. online.cars offers a seemingly endless selection of new and used cars to choose from, so even the most finicky shopper won't ever have to settle.
If you are sick of the traditional car dealership structure, you aren't alone. Rather than throw in the towel and give up on your dream of finding that perfect new or used vehicle, explore Cincinnati's very own web-based car buying service today. Head online to online.cars, and discover how easy and accessible your new car, truck, or SUV purchase actually is.