A Battle Between Oxmoor Toyota and online.cars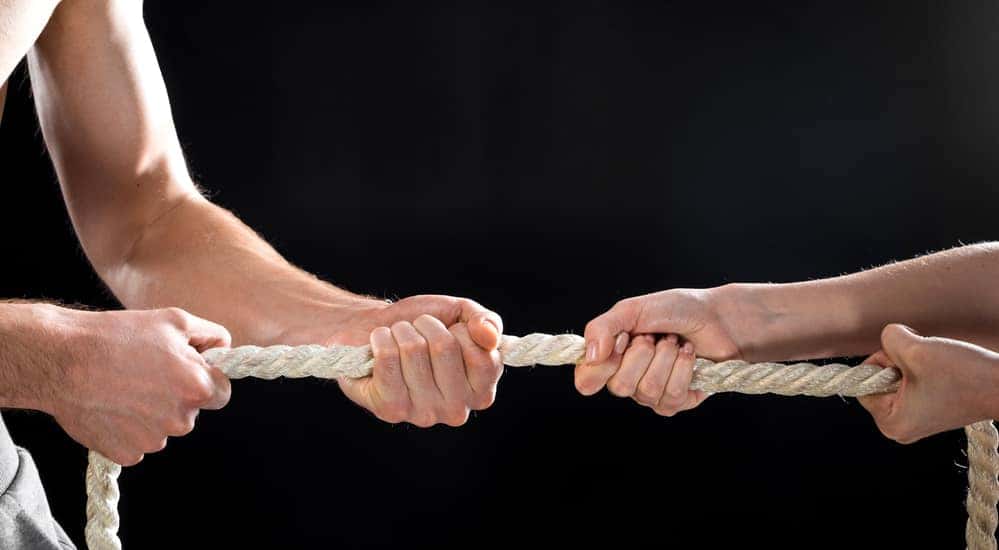 If you are in the early stages of either buying a new car or selling your old car, you're probably starting to do a little research on the best dealerships in the Louisville area. After all, there is a slew to choose from and while they are all pretty much the same, you want to be sure that you find the dealership that has the most convenient location, hours and process – after all, why make car shopping any harder than it has to be?
Of course, you could always make car shopping as simple as possible and choose to work with online.cars, the revolutionary new way to buy and sell vehicles. online.cars takes all of the hassles out of car shopping and puts you squarely in the driver's seat. Don't believe us? Well, let's take a local Louisville car dealers such as Oxmoor Toyota and have a little showdown between Oxmoor Toyota vs. online.cars and see which dealers come out swinging.
online.cars: The Dealership that Never Sleeps
Without a doubt, the number one thing that sets online.cars apart from other car dealerships is how convenient it is. Consider this: Oxmoor Toyota is open Monday through Saturday from 9:00 AM – 9:00 PM and Sunday's from 12:00 PM to 6:00 PM – hours that are actually extremely convenient compared to most other local car dealerships. Even so, Oxmoor Toyota just cannot compete with Online.car's hours, which are 24 hours a day. That's right, online.cars never closes and is always ready to help you find the perfect vehicle. So no matter if you're just waking up with a cup of coffee, lounging on the couch watching Sunday football or even wide-awake in the middle of the night, you can always head to online.cars and get your search (or sale) underway.
When it comes to opening hours, the winner is clear: online.cars reigns supreme over Oxmoor Toyota.
online.cars: Everywhere You Want to Be
Or perhaps more accurately, everywhere you have an internet connection. While you'll have to physically visit Oxmoor Toyota at 8003 Shelbyville Road in Louisville in order to buy or sell your car, with online.cars you just need to be sure that you're connected to the world wide web. There are absolutely no geographic boundaries holding you back from shopping for your new car at online.cars, which means that even if you're hundreds of miles away from home, you can still buy or sell your vehicle. No more worrying about scheduling business meetings and trips around having to get to the dealership, no more worrying about driving your family to the lot to browse and be kept waiting for hours. And of course, if you don't have a car to start with, no worrying about you're actually going to to get to and from the dealership, to begin with! With online.cars, you can simply power up your desktop, laptop, iPad or smartphone and get down to business – no matter if you are at home, work or on vacation.
There can be no debate when it comes to which dealership has the best location since online.cars is literally as far away as the click of your mouse. Sorry about that, Oxmoor Toyota.
online.cars: No Pushy Salespeople Here
Now look, let's be clear. We aren't saying that the sales team at Oxmoor Toyota is pushy – we're just saying that the way their car shopping experience is structured, you might feel a little more pressure to buy than you will from online.cars. Let's face it… you can't step foot into a traditional dealership with the sales team clamoring for your attention and trying to direct you to the hottest model on the lot. They want to make the sale, and they are simply trying to guide you into the car that they believe is best for you – no matter if you're simply there to browse or not, it's almost a sure bet that they are going to tell you that if you agree to buy today, you'll get the deal of the century. It's disingenuous and stressful – and probably the number one reason people hate car shopping.
What makes online.cars different? Well, for starters, the fact that you can't shop our inventory. That's right – we don't have any cars listed online and we don't have a dealership for you to come get pushed around in. Instead, what online.cars has is a questionnaire. All you have to do is fill out the make, model, year, color, trim type, transmission type and maximum mileage you're looking to buy and hit "submit." Then our sales team takes that information and gets to work searching our database of hundreds of dealerships nationwide to find the exact car that meets your specifications.
Oh, and we forgot to mention – we also ask you to specify the maximum amount you'd like to spend on the car. After all, we don't want to push you into spending more than you're comfortable with. That's not the online.cars way.
The no-pushy-sales-team advantage goes directly to online.cars.
online.cars: The Finishing Touches You Won't Find Anywhere Else
Within a day or so, our sales team will email a few top options that meet your criteria and let you decide which car is right for you. You can rest assured that every car that comes through the online.cars portal has a guaranteed clean CARFAX, so don't worry about getting a lemon over the internet. Once you've decided which vehicle has your name on it, our team will send the paperwork to you electronically, which you simply sign and return to us – again, all over the internet. With online.cars, there's no need to ever even leave your house when you are car shopping.In fact, you don't even have to leave your house in order to pick up your car – we'll bring the car to your driveway and the keys right to your front door. Talk about service! You don't even have to take your slippers off in order to sign and drive – which clearly makes online.cars the top-dog when it comes to exceptional service.
From start to finish, it's clear that Oxmoor Toyota simply cannot compete with online.cars. So why not make yourself a winner and choose online.cars for your next car shopping experience?