Are Used Cars Reliable?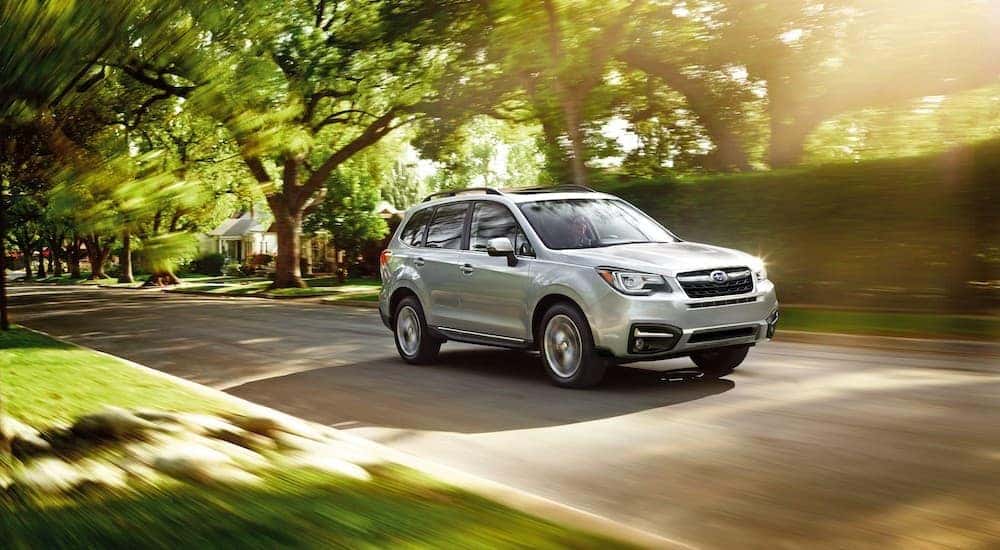 It's an age-old question that crosses everyone's mind when it's time to go car shopping. Should I be looking into new or used cars? And, if I'm looking at used cars, how will I know if they're even reliable? Most people have their qualms when it comes to searching for used cars, but here at Online.cars, we're here to tell you that you have no need to overly worry about the reliability of used cars in Columbus, Ohio. If you're looking for pre-owned vehicles in the area, then you're in the right place.
We believe your used car shopping experience should be easy and straight to the point. Everything should be laid out, from payment plans to return policies, and cars should be easily searchable online with plenty of information attached. Funny enough, that's exactly the type of experience you'll have when you search and buy through us. You're probably still wondering about the reliability of used cars. Well, let us explain how you can know if used cars are reliable and which ones are the most reliable.
Avoid the Hearsay
Often enough, a lot of the information floating around today isn't always quite rooted in fact. People may say something that they heard someone else mention at one point in time, but nobody knows how the story started in the first place. This is as true with idle gossip as it is with the idea of used cars being unreliable. Of course, no used car will ever be the exact same as a new vehicle fresh from the factory, but that in no way means a used car will be unreliable. It's also true that a used car will, in general, have a higher likelihood of being unreliable than your average brand new car. That just makes sense as there should be absolutely no issues with a new vehicle. However, people are buying used vehicles every day, and there are quite a few that will even swear by it, never wanting to buy a new car in their lifetimes.
Why is that? Well, each person has their own reasons, but most people would point to money being the primary factor. Used cars simply cost less than new cars. And, to not beat around the bush, the people that buy used cars know that they're technically less reliable than a brand new car, and in most cases, it's only because they have more miles on them than a new car. But, it doesn't matter, for a couple of reasons. If they're intelligent buyers, they'll know that there are ways to minimize the risk that they'll end up with anything that even comes close to a lemon. They aren't going into this without having done their proper research.
It may be surprising, but with proper care, cars can last a long time these days. And some cars are known to be more dependable than others. Used-car buyers who have done their research will know which cars are the most reliable and stick to those or other ones that are similar. If you go with a vehicle that's known to be dependable in the long run (maybe even hundreds of thousands of miles, with proper care), then it's really not a big deal if there are already tens of thousands of miles on it. You should still make sure everything is working correctly, though, which is pretty basic.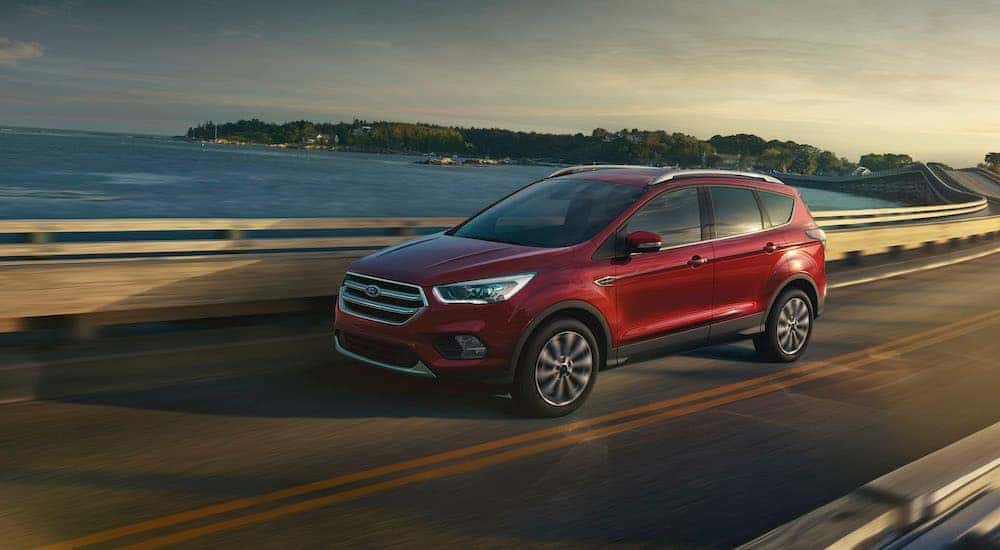 Certified Pre-Owned Vehicles
Fortunately, a lot of the work of checking out a vehicle can actually be done already if you're looking into specific vehicles. Certified Pre-Owned (CPO) vehicles are run through rigorous testing measures, either by a manufacturer or a dealership, to locate any problem with the vehicle. Those problems, if there are any, are then completely fixed, and the vehicle is found to be in excellent condition. If a vehicle can't pass the tests or be fixed and brought up to the highest of standards, then it can't be considered a CPO vehicle.
So, if you're looking for reliable used cars, you can always modify your search to only include (or also include) all the CPO vehicles within your search parameters. You can know with a high level of certainty that these vehicles have been thoroughly checked over to have received their CPO badges.
Some Reliable Brands
As was mentioned previously, some vehicles are just known to be dependable. They've carved out names for themselves and have become highly sought after, both in the used and new car markets. Let's look at some of the best ones by brand.
Subaru
Subaru has really become known as a very dependable car brand, in part due to their poignant marketing campaigns showing how Subaru vehicles are able to last between generations of family members. It's stated that 98% of Subaru Outbacks are still on the road after ten years, which is a remarkable statistic. Just think about how long you've had every vehicle you've ever owned and if it matches up to 10 years or falls a bit short. Honestly, anywhere close is still pretty good.
It's also not just the Outback that's dependable. Across the board, Subarus are very popular. They're quite often the first brand someone will think of when they're looking for an all-wheel drive vehicle, and they're trusted by millions worldwide. In fact, Subaru has been Kelley Blue Book's Most Trusted Brand for five years now, from 2015-2019. And just one more statistic so you know it's the brand as a whole and not just the Outback. Of all Subaru vehicles sold in the last ten years, 97% of them are still on the road today.
Toyota
Toyota is known for its high-quality vehicles that can stand the test of time. They quite frequently have vehicles winning Kelley Blue Book's Best Resale Value Awards (including the Tacoma, Tundra, 4Runner, Highlander, C-HR, and RAV4) and have won the same award as a brand for the past three years (2017-2019). We're talking about the Resale Value Awards because it means Toyotas are still found to be high in value years down the road from when they were first made. Why would that be? It's because they're still reliable years later.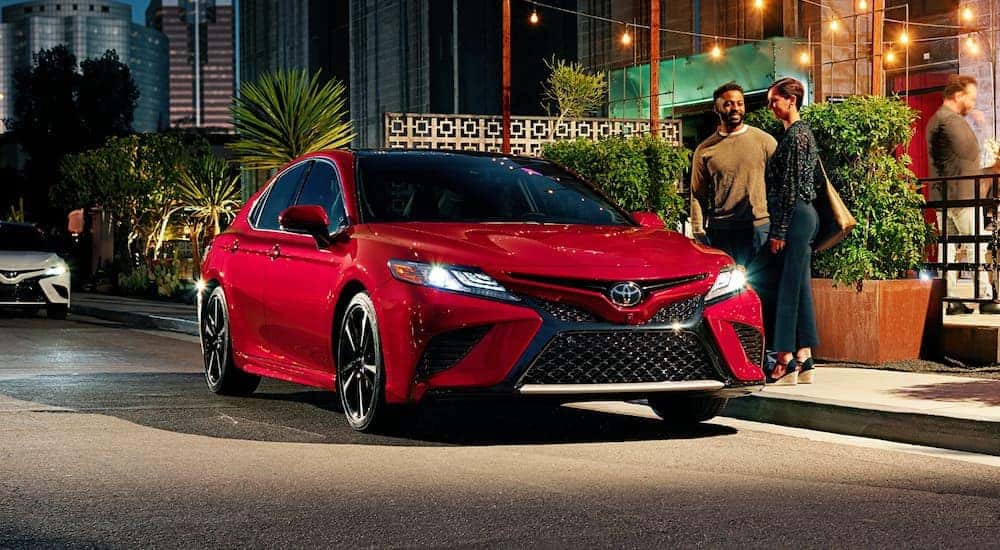 Honda
Hondas will always be a common find in used car lots nationwide because they're known to last. Cars like the Civic and Accord aren't too flashy, but it's their reliability that draws people in. Even years later, older models will still be in demand, simply because it's a Honda. It's no wonder you'll see them on Kelley Blue Book lists talking about the best used cars.
Find Your Reliable Used Car Today
These certainly aren't all the reliable used cars out there, but they are some of the best. Still, you can find reliable used cars in Columbus across the majority of car brands, including Ford, Chevy, GMC, and more. At Online.cars, we carry vehicles from every manufacturer and guarantee you a haggle-free price that you can find easily on our website. Our process is so simple, you can do it right from your computer chair or couch. All of our cars undergo a fully-certified 172-point inspection, and you can even find a full free CARFAX report attached. It's our business to keep you informed and provide all the information upfront to make this your best and easiest car buying experience ever.