Bad Credit Car Loans In Columbus – Drive What You Deserve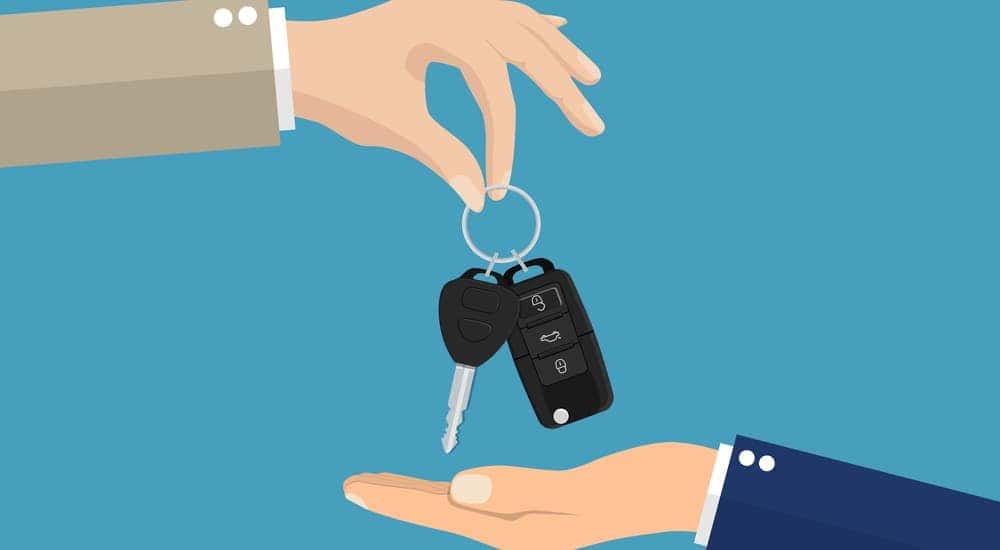 You've always worked hard and you've always done what you had to do to make sure that your bills were paid and that everyone who was depending on you was properly provided for as needs arose. It's not easy managing finances, particularly when things get tight, as they do for the majority of people from time to time. Perhaps you were injured in some sort of incident or you became ill. Perhaps you suddenly lost a job because of some sort of corporate buyout that had nothing to do with you. Regardless of the reason, a lot of people wind up with poor credit scores through no fault of their own, and that's a problem that can affect a lot of different areas in life. If this includes you and you need a new vehicle, you may think you don't have options. Fortunately, folks in Ohio can take advantage of bad credit car loans in Columbus and the surrounding areas quite easily.
Online.cars is a service that helps people secure bad credit car loans in Columbus. We understand how things can happen in life, and we strongly believe that no one should be prevented from owning a safe vehicle because of those occurrences. Below you'll find an overview of how our service works and how working with Online.cars can not only help you overcome a low credit score, but help raise it with the right loan. You deserve nothing less after what you've already endured.
How Online.cars Works
There are few things more embarrassing than going to an auto dealer in-person, finding a vehicle you like, thinking that you can afford the payments and the maintenance and then being denied credit in someone's office. It's a humiliating experience that no one should have to go through, and at Online.cars, you won't have to. All you need to do with us is provide some basic information, and you'll immediately find out an amount for which you're pre-approved. You won't even need to worry about your social security number or your date of birth.
Not to mention, we'll help you find out what you're qualified for without affecting your credit score in a negative fashion. Oftentimes, "hard inquiries" into your credit history can bring your score down a bit, but Online.cars does not do anything to put your score at risk. We'll take a look at what may work for you, let you know what that is, and we'll be totally discreet with regards to your inquiry. There's no reason for anyone but you to know what's happening. That way, you won't have to share any disappointment with anyone else should you decide to continue looking.
Finally, we also understand that the world of auto finance can be complicated. Just because a sticker price looks affordable and an interest rate seems reasonable doesn't mean that there won't be any surprises for the consumer. Anyone who has seen some of these incredibly long loan documents and agreements can understand that. We help people find bad credit car loans in Columbus by providing an option for searching by monthly payment. This won't leave you in a situation where you really want a vehicle but have to swallow hard as you decide between letting that vehicle go or paying an extra $50 or even $100 per month that you weren't planning on paying and may not always be able to afford. It's almost like inverting the purchasing process, and it works really well for people who need to maintain an airtight bottom line to make ends meet.
Shopping Made Easy
If you've ever looked for a vehicle at a dealer's lot or even on an auto dealer's Web site, you've most likely quickly realized that you're pretty much limited to what they have on-hand. You can order a brand-new vehicle if you'd like, but that takes time and involves quite a bit of expense. In short, most auto dealers can sell you what they have and not much more. That limitation in choice is a real problem for anyone with a unique set of needs.
Online.cars opens up your auto purchasing possibilities enormously. Our team can pull from a nationwide database so that you can find a match for your parameters. Simply list out the attributes you're looking for along with the financing you have in mind, and we'll work to introduce you to vehicles that fit those criteria. It's a much better way to look for a vehicle than driving around from lot to lot, hoping to get lucky by finding that perfect car, truck, or SUV. What often happens, unfortunately, is that the buyer winds up settling because he or she needs another vehicle and runs out of time.
We don't want anyone who works with us to have to settle on their vehicle, and that's true even if you're going to need one of the many bad credit car loans in Columbus that are activated on a regular basis. We'll help you find the vehicle you need, and we'll also help you deal with the financing particulars ahead of time so you don't have to stress over how all of that's going to work out. In addition, we can help you determine the value of your trade-in before you make any purchasing decisions, so all you need to do is take a closer look at some of the vehicles we introduce to you, make your decision and then start driving your next vehicle. It's just that simple.
Overcome Your Fears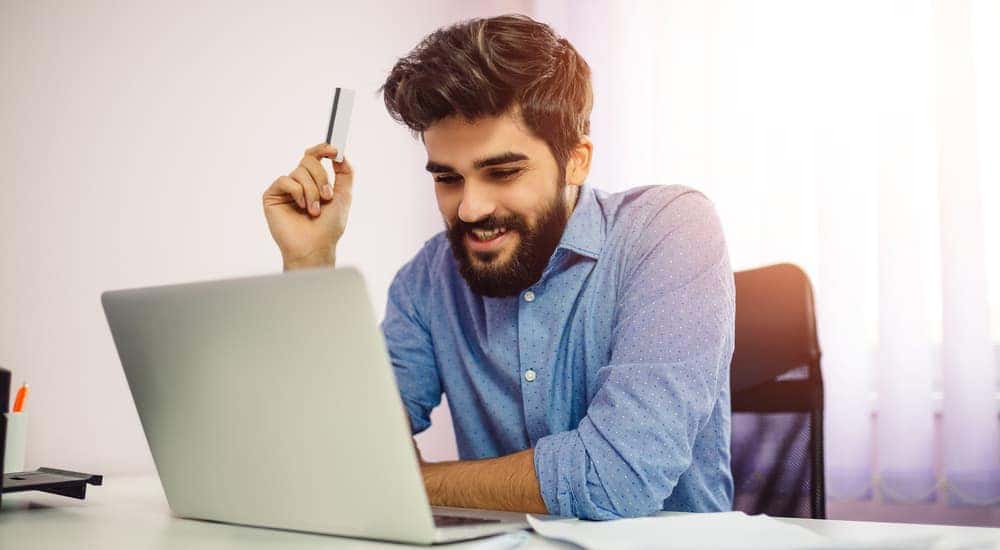 Securing bad credit car loans in Columbus and around the country can be an intimidating process. People who have already had challenges with their credit scores generally hesitate to take on any more debt. However, in many situations, driving that undependable vehicle carries more potential costs with it than a loan for an upgrade, and that doesn't even take into account the fact that many times, a driver does not know when a necessary repair is coming. Would you rather know you're going to spend a few hundred dollars per month on a car payment or a few thousand unexpectedly the next time something goes wrong with your older vehicle? One major repair – a transmission, an engine, a rear-end – can cost as much as a year of payments with some vehicles, and you generally have to somehow come up with that entire amount just to get your car back.
Don't fall into that trap. Yes, bad credit car loans can be stressful, but we think they're much less stressful than wondering if that new noise you're starting to hear in your older vehicle is going to wind up costing you a ton of money. We'll help you through the loan process, we'll help you find the vehicle that fits your needs and we'll work with you all the way through the process so that you can eliminate the stress of the unknown.
If you're ready to add quality to your life, reduce your stress and potentially raise your credit score with a history of timely payments, we encourage you to search the inventory at Online.cars and begin the process. Feel free to contact us with any questions. We look forward to helping you move forward.