Bad Credit Car Loans in a Nutshell
Essentially, bad credit car loans are exactly what the name alludes to. These loans provide financing options for those who cannot qualify for a traditional car loan. This may be due to bad credit or no credit, but no matter what the cause is, a bad credit car loan can come in handy. There are several options for a bad credit car loan but the most common are the ones that dealerships offer as "in-house financing." Although these are excellent and will definitely help those who are struggling with their credit get into a quality vehicle, there are some aspects of the bad credit car loan that you should understand prior to agreeing to one.
There are a variety of options for bad credit car loans in Columbus. However, the best bad credit car loan in the local area is through Online.cars. We provide our customers with information that is easily accessed 24/7 for your convenience. We avoid all of the hassle and gimmicks that can readily be found at dealerships all across the Columbus area. Instead, we believe in a simple and convenient car buying experience.
Online.cars
We are a smarter alternative to the traditional car purchasing experience. We are taking all of the best aspects of the entire process and simplifying them. When most shopping nowadays occurs online, why wouldn't you shop for your vehicle online? You can easily view our inventory and review the specs for each vehicle on our website. When you're ready, you'll speak with a representative who will assist you through the entire process, from start to finish. This is personalized and on your time, which is a new aspect of the car buying experience. Typically, you'll have to spend copious amounts of time in the dealership, waiting around for representatives, or waiting on an appointment with the financing department. At Online.cars, we take out all of the undesirable aspects of the car buying process and replace them with excellent ones. You're going to love what purchasing a vehicle looks like today.
Shop-By-Payment
If you're looking to attain a new vehicle this year, you're going to want to understand your financing options. If you're taking advantage of a bad credit car loan through Online.cars, you may find it helpful to search through our inventory by payment. If you're interested in limiting the search results based on what you'd be expected to pay each month, you can easily do that through our website. We have taken the car buying experience and truly personalized it to fit your needs. If you're tired of the gimmicks and the games that the traditional dealerships play, it's about time you see what Online.cars is all about.
Trade-in Valuation
If you're hoping to trade in your vehicle when you purchase your next one, we can assist with that as well. Online.cars will provide you with an online estimate of your trade-in equity, which will help you envision your monthly payment and overall loan amount. We have truly made this process simple and easy for our customers, which is something that we pride ourselves on. We have truly put you in the driver's seat of this process and we want you to hit the gas pedal! If you're looking for a new vehicle, we can help at Online.cars.
Bad Credit Car Loans in Columbus
If you're looking to take advantage of a car loan with bad credit in Columbus, you're going to want to see what Online.cars can do for you. You can apply for instant pre-approval online, which will help you understand your options quickly and efficiently. Furthermore, you can speak with a representative to discuss your options and understand what you qualify for. Why waste another day driving an unreliable vehicle when you can be driving a safe and reliable car with the help of a bad credit car loan? If you head to our website and click on "Challenged Credit," you'll be able to easily explore your options.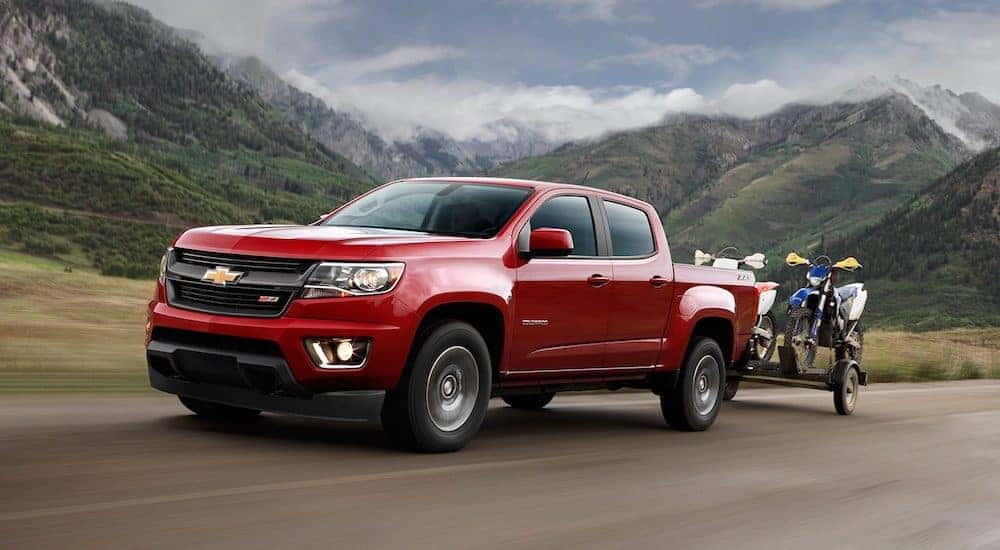 Some Helpful Tips When it Comes to Bad Credit Car Loans
As stated earlier, sometimes individuals can become misinformed regarding bad credit car loans and it prevents them from taking advantage of them. This is sad, and a little bit concerning to consider, due to the fact that they may continue to drive an unsafe vehicle instead of purchasing a reliable one. If you're someone who is in this situation, it's time to hear us out. We can provide you with insight into bad credit car loans that will help you make an informed decision regarding your financing options in the future. Here are some tips to consider when accepting a bad credit car loan:
Know your credit score
Shop around
Find someone to cosign with you
Be aware of unnecessary add-ons
When taking advantage of a bad credit car loan, especially in the Columbus area, you're going to want to remember those few tips. Firstly, go into the car-buying process knowing your credit score and any negative marks that may appear. Furthermore, it's important to shop around. By understanding what the competition is offering, you can know if you're getting a fair price or not.
Additionally, finding someone to cosign with you is an excellent idea. If you have someone willing to do so, it may help you qualify for a traditional loan, which will historically provide you with a lower rate of interest. When it's time to secure financing, it's important to be aware of add-ons that they may require you to have. Stick to your set budget and stand your ground! There are plenty of fun but unnecessary add-ons that could lead to higher monthly costs should you decided to splurge.

Choose Online.cars for Your Bad Credit Car Loan in Columbus
It's important to remember that you always have options and that you deserve favorable loan terms, no matter what. Shopping for a bad credit car loan can be scary and confusing to say the least. Online.cars can help simplify the entire process and get you on the road sooner. From the comfort of your own home, you can relax and browse our impressive inventory of affordable vehicles, get pre-approved for financing, and see all that we have to offer. We are proud to provide a convenient online car-buying process to our customers. So, don't wait any longer. Check out Online.cars for your next bad credit car loan in Columbus, today!