Bad Credit: Escaping the Auto Loan Stigma – Columbus, OH
If performing an online search for bad credit car finance, Columbus drivers are likely to have counted themselves among the one-third of scoreable Americans with challenged credit. That's a big number. Even if we break down the 327.2 million people living in the United States to highlight the (roughly) 220 million scoreable adults, it still means that around 68 million of them possess subprime credit ratings, coming in somewhere below a 601 FICO score.
And while it's easy to find fault, or pass judgment, by making the assumption that these credit-challenged individuals are the product of their own bad choices, the facts paint a noticeably different picture. To help explore this further, let's look at the state of the relationship between today's American consumers and the auto loan industry.
As of February 2019, the nation had reached an all-time high in terms of Americans who were late on their car payments. Setting aside the merits of an economy which, by most accounts is booming with low unemployment ratings being celebrated nationwide, a large number of Americans still find themselves struggling to pay their bills. And a study of auto loan payments conducted by the Federal Reserve Bank of New York indicates that a record-setting 7 million Americans are late on their payments by 90 days or more.
That staggering number depicts an increase of roughly 1 million delinquencies since 2010, the last point where a noticeable spike had occurred (albeit one that was correlated with the near 10% unemployment rate of the time). And while the percentage of Americans late on their payments (comparing 2019 numbers versus those of 2010) has dropped from 5.3 percent to 4.5 percent, that number must be viewed in context since the number of car loans has grown exponentially in that time. As of 2016, car sales had reached a record high point of 17.5 million vehicles being financed, and a substantial number of those auto loans might be described as subprime.
Car loans are often considered to be a prioritized household expense, since it's what empowers an individual or family to be independently mobile, allowing them to get to work and run household errands. That said, an inability to make car payments is normally viewed as a signal of duress being experienced by the working class, especially low-income Americans. And while countless economists and financial experts debate over where to place the blame, it doesn't change the fact that a lot of people are in a bad place.
That's not to say that some credit-challenged people aren't making questionable choices in the management of their finances. Some are just struggling. Bottom-line, if you're exploring your options as to bad credit car loans – you might not be as alone as you feel. And as important as that is to understand, it's also important to partner with a dealership that you can trust.
So how does one know whether or not a dealership is trustworthy? It's more than just its reputation or some vague promise of a low-pressure buying experience. It's crucial for every consumer to determine whether or not a dealership is predatory in their financing options and if they are furthering the kind of financial epidemic that we've touched on above, it's equally crucial that a consumer is willing to walk away from the table.
Defining Predatory Lending
RJ Mansfield is the author of Debt Assassin: A Black Ops Guide to Cleaning Up Your Credit, and advocate of consumer rights. To quote his brief explanation, "The simplest definition of predatory lending is financing that imposes high-interest rates or overly restrictive loan conditions. For instance, uncommonly short repayment terms and interest rates over 10 percent on an auto loan."
Okay, let's be candid here. I think we'd all like to live in a world where we were able to enjoy a car loan with an APR of 4% or lower, but that's simply not in the cards for most of us. It's neither uncommon or unreasonable for people to encounter higher-interest rates, but it's important to know how much is too much? It's important to understand the ramifications of a payment schedule on your budget and its relationship in determining the total cost. Because the combination of exorbitant down-payments, excessive interest rates, and unreasonably short (or long) repayment terms can place you in a hole that you might be unable to climb out of.
That said, let's talk about some of the misconceptions associated with Buy Here Pay Here dealerships. There is a tendency to group such dealerships together and label them as predatory lenders, but that simply isn't the case. Less reputable BHPH dealerships tend to be the exception, not the rule.
Take an Interest in Interest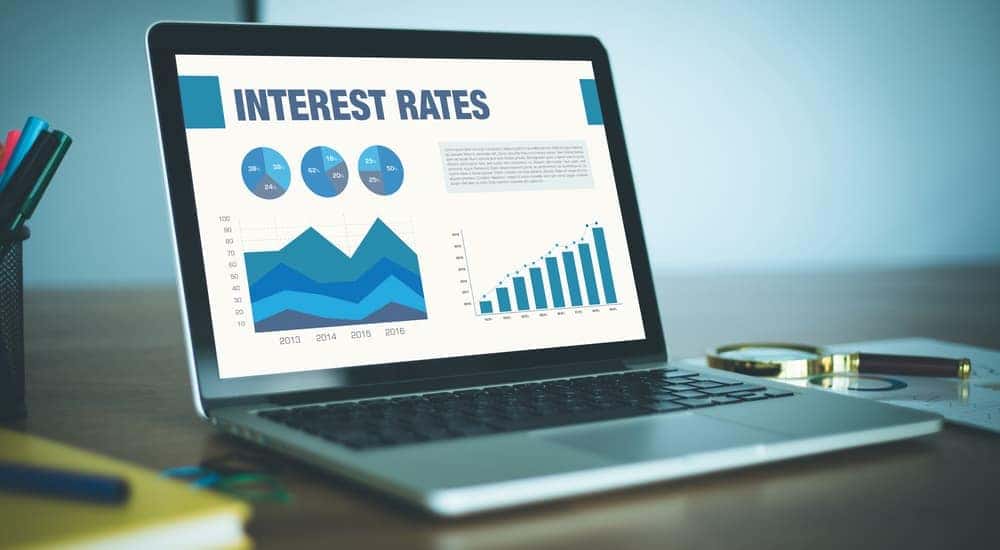 Above, we touched on interest rates. When pursuing any financing, it's important to balance consumer-minded skepticism with a sense of realism. While anyone should be cautious of two-digit APR, they should also be conscious of what they qualify for. Simply put, challenged credit will increase that number, and you need to be ready for that harsh reality.
But what happens when that number approaches 30%? If you rely on hearsay, you might think this is the norm for bad credit car loans and BHPH dealers, but this is widely inaccurate. While it's not unreasonable to see a number in the teens, anything more is excessive and a dealership's willingness to offer it should be the first red flag.
Beware the Downpayment
As consumers, we've evolved to a point where the phrase 'down-payment' feels like an offensive term. On the surface level, we hear commercials almost every day from dealerships that promise low (or no) downpayment for qualified buyers, indicating that as an advantage making it all the easier to get behind the vehicle of your dreams. But for a well-qualified buyer with good credit, a downpayment of 10-20% of that vehicle's value shouldn't be something to be concerned about. Establishing immediate equity, it minimizes the amount being financed, reducing the overall cost they'll pay over the life of their auto loan.
But another misconception of BHPH dealers is that they'll require a downpayment nearly equal to the vehicle's value. This might have been a past practice, designed to minimize the risk being taken on by the dealer-lender (and sometimes serving as a revenue stream) but you're unlikely to see it from a reputable dealership. Simply put, it's an unreasonable expectation based on the value retention of today's vehicles and the average budget of most consumers. That said, the demand for an excessive downpayment should be the second red flag against a dealership.
The Rest is Up to You
As a consumer, you have a personal responsibility to yourself to perform your due diligence, inform yourself, and ensure your own satisfaction. Challenged credit doesn't make you undeserving of a satisfying car-buying experience; it just means you need to proceed with caution. Finding the right dealer-partner and financing option could be the first step towards a better and more financially secure future. Take it from us, we see it every day (and it never stops bringing a smile to our collective faces).