Bad Credit? Let online.cars Help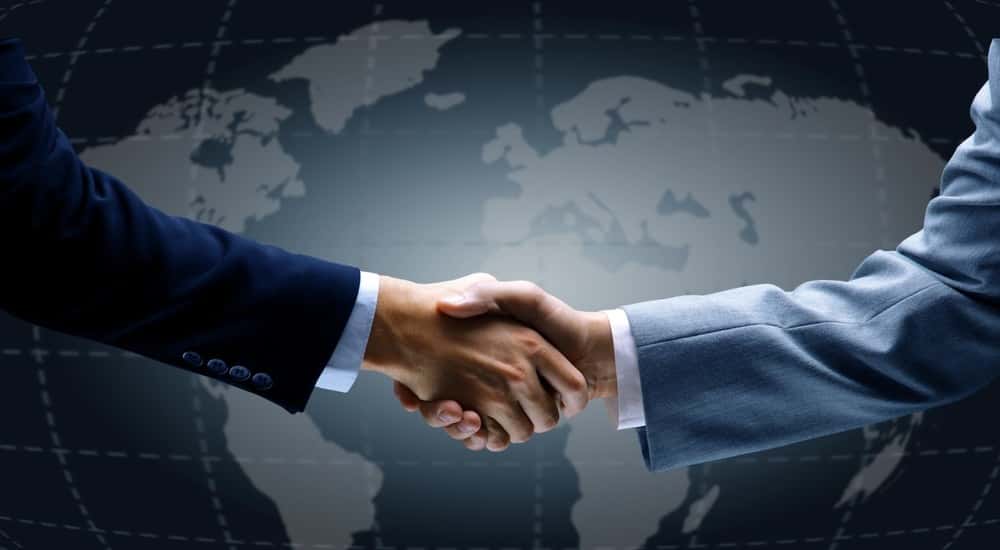 online.cars prides itself on providing 'marquis' services. This approach applies an eCommerce mentality to car buying, albeit a more refined version than you can find from dealerships selling from online inventory.
While countless dealer websites provide e-Priced vehicles, their offerings are traditionally limited to whatever is on their lot at any given time. online.cars sidesteps this limitation by searching inventories nationwide to locate the exact vehicle you are looking for.
This means that if you are focused on finding a 2016 Dodge Charger R/T Scat Pack in Pitch Black Clearcoat, you don't have to settle for settle for a 2017 R/T in Maximum Steel (just because that's what they have available). online.cars will help to find the exact specs you're looking for, saving you time and showing respect for your busy lifestyle.
But Here's the Problem
You have bad credit, and the options of securing a bad credit car loan are limited. You've been declined by your bank or credit union. You've been unable to find a third party auto lender willing to finance you. And you're hesitant to resort to Buy Here Pay Here dealerships, only because you've heard that some are less credible than others.
What you may not realize is that online.cars takes the same approach that they use when finding perfect cars, to find their customers the perfect financing option. Using a nationwide network of lenders they are able to search every available option to you. And if you think your bad credit is going to stand in the way of online.cars helping you, well…you're in for a pleasant surprise.
Visit online.cars and you'll quickly learn that you have a partner ready to help you. With instant pre-qualification, shop-by-payment options, trade-in valuations and a payment calculator online.cars empowers you as a car buyer. They don't need your Social Security Number. They won't ask for your Date of Birth. And best yet: none of the options listed above will reflect upon your credit score! You're not obligated to buy from them, they're simply obligated to help you buy the car that you want to buy. Nothing more, nothing less. What more could you ask for?
The Right Partnership
You might be asking yourself why…
Why would one group be willing to help faceless customers with challenged credit, when local financial institutions won't. The answer is simple. Just as online.cars set aside traditional methods of car-buying to create an experience centered around a satisfied customer, they approach financing the same way. They are not designed to help the dealerships and banks sell cars and financing, they are designed to help the customers buy cars and finance them.
And don't you deserve that? A partner who is able to provide solutions in the interest of helping you achieve your goals? online.cars thinks so, for two reasons. (i) because auto loans are a reality for most Americans at some point or another, and (ii) bad credit can happen to anyone.
Loan Culture
Look into the statistics and you'll find that 107 million Americans carry some form of an auto loan. Accounting for 43% of the adult population of the United States, this is a 25% jump from the 80 million borrowers reported in 2012. For anyone who wants this statistic translated to dollars and cents, it's the better part of $1.1 trillion. Considering that loan terms are currently averaging at around 68 months, American's are certainly throwing a lot of money up in the air for their cars.
And who's surprised? After a six-year streak, auto sales in 2016 hit an all-time high, with 17.6 million cars and trucks sold. If you had any doubt that Americans love their cars, this drives the point home.
So…You Have Bad Credit
It has been estimated that approx. 33% of Americans' current credit score falls under subprime / prior (500 to 600) or deep subprime / bad (300 to 499). While this is certainly a blend of circumstantial delinquency (people who want to pay their bills, but are overextended due to unforeseen events) and actual delinquency (people who don't pay their bills) the fact is this, you are not alone.
It serves as a strong indication of why six million auto loan customers are behind on their payments by 90 days or more. That statistic alone is enough to make you wonder…how many are late by 60 days? 30 days?
So What?
Yes, lending is a business practice. And yes we must be conscious of the return on any investment. But at what point do we regain perspective, and get back to helping people? At what point do we value a person's needs over their circumstances?
Nearly half of Americans are currently living paycheck-to-paycheck. For over one-third, an unexpected expense of $500 or more, would be detrimental to their ability to pay monthly bills. With that in mind, isn't it time that we make efforts to abolish the stigma of poor and bad credit to lend a helping hand.
Providing a credit-challenged customer with the means of re-establishing their credit is the most valuable role that a lender can play.
Online.cars 
is dedicated to helping you obtain the financing that you deserve, after finding the vehicle that you want. Regardless of your circumstances, we can help. And with nationwide reach and buyer power, we can also leverage many new vehicles at lower rates than you'd expect from traditional financing.
Why expose yourself to the risk of questionable business practices from some Buy Here Pay Here dealers? Why force yourself to compromise in terms of selection? Why settle for options that put your finances at further risk, instead of helping you to achieve your goals?
Challenged credit doesn't make you any less deserving. Let online.cars remind you of exactly what you deserve and show you just how easy it can be to get back on track.