Bad Credit, No Credit, No Problem – Indianapolis, IN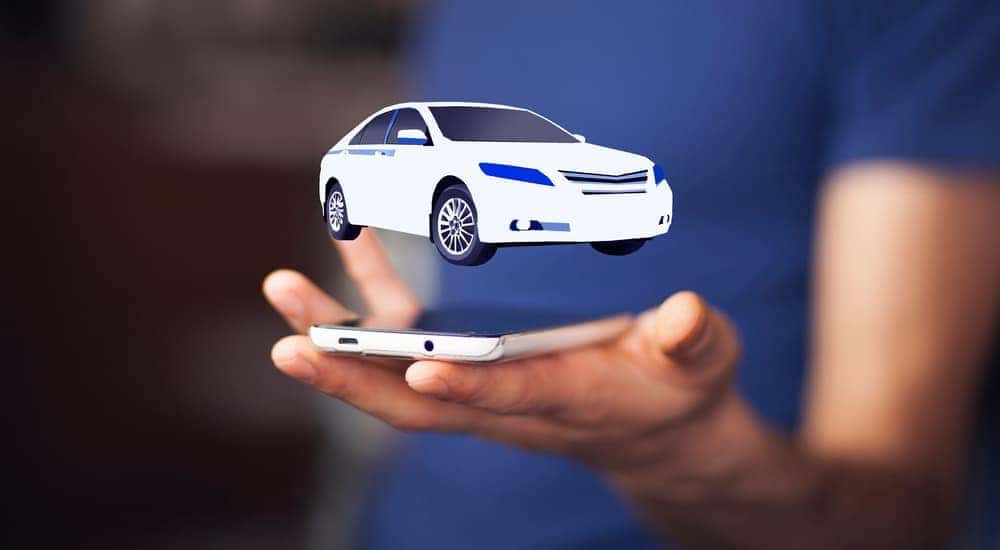 Have you ever been completely and thoroughly confused? Well, I am about to confuse you (and probably myself) while trying to explain why you can't get a loan. Don't lose hope though, I'm also going to explain an awesome opportunity that us at Online.cars offer to new (and seasoned) car buyers. So maybe you are a recent high school grad, or you are in college and need to get around. You will probably find that applying for a loan is not going to get you a new or even a used car (at least not a safe one). So what do you do? You turn to something called a Buy Here Pay Here. Indianapolis has quite a few of these, so why not go with that?
Before I get into Buy Here Pay Here dealerships, let's rewind a bit. Why can't you get a loan? Popular road-blocks (I know, bad dad joke) include bad credit and a lack of credit. In order to gain loan approval, an individual must already have a loan in good standing, as in they have or are paying back a loan regularly and on time. So in order to be approved for a loan for a big ticket item like a car, you must have already been approved for a loan in the past; confused yet? I am.
How does a first-time buyer build any form of credit, much less good credit, when they are unable to secure a first-time loan? This is a conundrum that has plagued first-time car buyers with no credit or with bad credit for generations. At this point, some people turn to those cars private sellers. And if you can't get even a small private loan, you end up with a junk car. You know the ones that probably should never go back on the road that cost $200 and have duct tape instead of windows? Not that every private car sale is like that but those are the ones you can easily get if you don't have established or good credit.
Buy Here Pay Here Problems
Buy Here Pay Here dealerships do provide in the least an alternative; this program sidesteps the traditional banking institutions financial seal of approval with a direct loan from the automotive dealership, but this alternative is still dependent on the discretion of a particular dealer and if approved, limited to their stock of vehicles currently sitting on their lot. The worst part about Buy Here Pay Here is the interest rate, some dealerships will offer decent and affordable interest rates, but others charge a rate so high you end up paying way more than the vehicle is worth. Why would you do that to yourself when you have options?
Online.cars
This is the fun part where I tell you that you still have hope no matter how bad your credit is or how unestablished you are in the financial world. With Online.cars you can benefit from a third option which greatly improves your chances of not only securing financing for a new ride but also expands the variety of vehicles to pick from all but ensuring you get the right vehicle to match your needs. Online.cars provide free of charge credit checks, without interfering or lowering your credit score, as well as onsite loan approval so that first-time car buyers are not simply limited to the approval of programs like Buy Here Pay Here. Us Indianapolis residents can use Online.cars to immediately secure financing, and use the site to expand our search using a national database of registered vehicles with Carfax certified clean history records to ensure we get the chance to purchase the car of our dreams.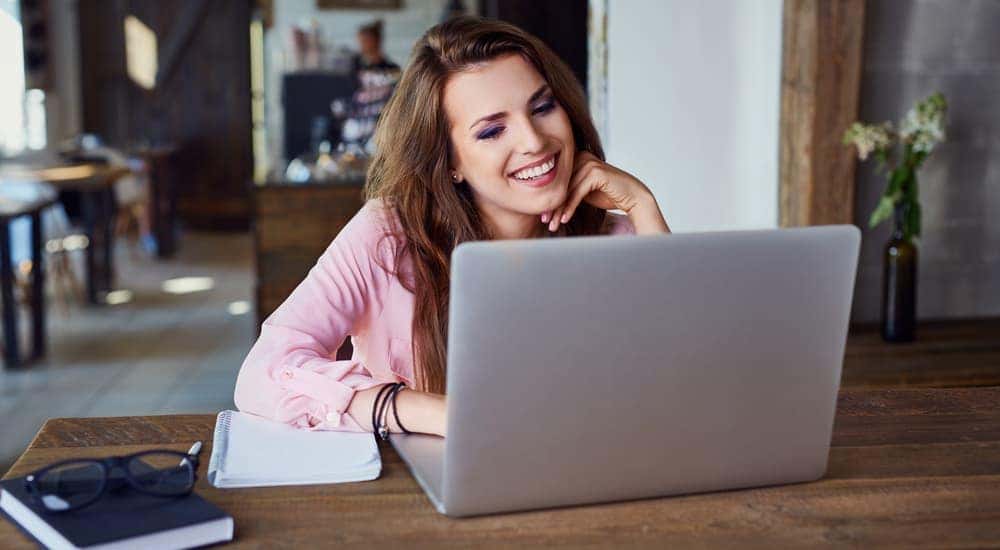 No Credit
Let's take a minute to talk about those new to the financial world. Even if you have been working since you were fourteen (or sooner), you probably don't have credit yet. This is pretty normal and your first experience with a loan might be student loans if you don't have a credit card first. You can definitely get someone to cosign, but if you can't find someone for that, you probably won't get approved.
Banks and other lenders can be nervous about first-time borrowers because they have no way to gauge if they will get their money back. Even worse, if you are fiscally responsible and only spend the money in your bank account, that's still not a guarantee that you will pay back your loan. That's right, not ever having owed money to a lender or more aptly paid back a loan in a timely fashion is just as much of a speed bump as is having bad credit. At first mention, this seems like a preposterous double standard, but you have to keep in mind that lenders are taking on the majority of risk by loaning large sums of money to relative strangers. You would be hard pressed to find any bank much less an individual who would grant such a request with only intent to pay back as their money back guarantee. So how do you gain credit when, through no fault of your own, no one will offer you the opportunity to loan money?
If you decide to follow through with secure financing from Online.Cars, a personal market manager will assist in the entire purchase process to put you in the ideal vehicle to match the needs of your particular circumstance. Not only will Online.cars help first-time buyers purchase a new or used vehicle, but also the financing provided on that vehicle will help buyers gain positive credit score to facilitate the easement of future purchases.
Bad Credit
Bad credit happens, and it can happen to the best of us. Whether from being out of work due to lack of employment options or layoffs, youthful mistakes in bad adventures with credit cards (ever impulse buy a grill? I have…), or are you just simply unable to make ends meet financially. The stigma from being marked with the scarlet letter of bad credit eventually prevents most individuals from even trying to secure financing to purchase a new or used vehicle. This is where I remind you not to fall into the trap of that $200 junk car with those charming duct tape windows. You still have options.
Online.cars will not only help us individuals with bad credit secure financing to get behind the wheel of a reliable vehicle, but they will also set us on the path to eliminating our bad credit record. Probably the worst part about having bad credit is how it can severely limit your chances of ever having good credit again; with secure financing and regularly schedule payments through Online.cars, you will be physically and metaphorically driving in the fast lane toward a financially secure future.
Credit Approval
If you are currently having problems with your credit and have as of yet been unable to secure the approval you know that you deserve, Online.cars can help! Our knowledgeable and well-trained market managers will be more than happy to assist you in your car buying process. Whether you have no credit or bad credit, our fully staffed online credit center has all the tools necessary to provide accurate credit ratings and approval for all your automobile purchasing needs. At Online.cars, you don't even need to provide your social security number or date of birth to receive initial notification of approval, and we guarantee that any activity on Online.cars will have zero effect on your credit score. We have a nationwide inventory of vehicles just waiting to be delivered locally to your home or office. Check us out today and get pre-approved for your next automobile purchase. But just before you start your vehicle search I want to give you one last dad joke for the road… Why does a chicken coop have two doors? Because if it had four, it'd be a chicken sedan!