Buying a Used Car Online vs In-Person: Which Should You Choose?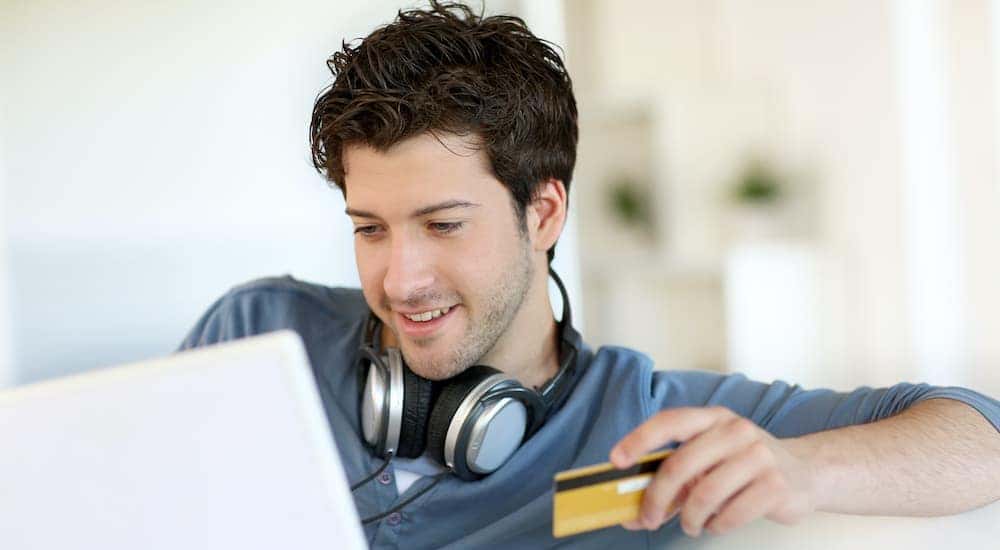 There's nothing we can't buy online these days, and one look at various online shopping apps and websites will tell you everything you need to know about our modern-day world. Nothing can beat the convenience of having your groceries shopped for by someone else and delivered right to your doorstep, and nothing tops not having to stop what you're doing to pass by the mall for that birthday gift you need next weekend. Yes, shopping online is the way of the world these days, but what about shopping for your next used car? If you're looking to buy a used car online in Indianapolis, you may be intrigued about whether or not buying a used car online versus in person is the way to go. That's why at Online.cars, we want to help you decide what car shopping experience you should try, so that when it's time to get the perfect used car, you go about it in a way that's the most convenient for you.
Why Buy a Used Car Online?
So, you're shopping for a used car. Not only will you be able to find a car with the features you're looking for, but you'll also get to enjoy a much lower price than if you were to buy it new. That's why more and more car shoppers are interested in used cars, and if you're shopping for a used car, many don't realize that you can do so easily online. Let's start off with the most obvious benefit of buying a used car online, the absolute, undisputed convenience. From the moment you click on the car you want to the moment you're seated in the driver's seat, you're able to complete this process without leaving your house and without taking time out of your schedule to sit at a dealership… And we all know how long that can take.
When you shop for a car online, you're able to do so on your time, leaving you to take as long as you'd like researching a specific vehicle, taking in all its features and more, without being pressured by a salesperson on a lot. And speaking of pressure, studies show that the top reason car shoppers don't like going to dealerships to shop is due to the entire sales process. Not only do they feel intimidated, but they also feel rushed and pressured to make a decision. When you shop online, none of this is a factor, making this process one that's being adopted by car shoppers everywhere. Another benefit of shopping online is that many online dealers offer some sort of return policy so that if you're not satisfied once you see the vehicle in person, you're able to return it for something else (conditions apply).
Shopping for a used car online also means that you're able to take advantage of a much larger selection. When shopping on a dealership's lot, you're often limited to what they have present on their lot; however, online options are able to pull from a variety of different outlets. This means that if you're searching for a specific car, chances are online dealers will be able to find it for you. If you're looking for a less stressful car buying experience, online shopping may just be the perfect way for you to find your next dependable vehicle.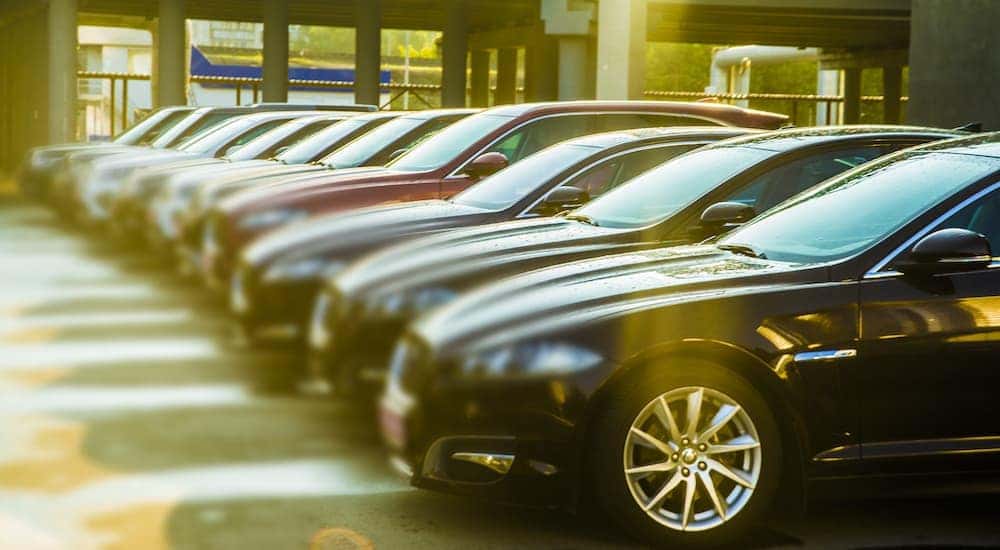 Limitations of Buying a Used Car Online
Of course, buying a car online isn't for everybody, and what works for other shoppers may not work best for you. If you want to see and touch and experience a vehicle in person before you sign on the dotted line, shopping at a dealership may be better for you. Being able to inspect a vehicle before you buy it is important; however, bear in mind that when you choose to buy online, you will most likely be able to return the vehicle if it doesn't meet your standards. It's important to ask questions from your online vehicle specialist about this prior to beginning your experience.
Another thing to keep in mind is that when you buy from certain online sites, you won't have the opportunity to negotiate on price, especially if you're not working with a sales specialist. If you're working with someone, like our Vehicle Solution Specialists at Online.cars, you're able to ask questions and chat about the available cars. But not all sites operate like this, so if you want to talk about the vehicle you're interested in, stopping by a dealership is recommended. Although the benefits far outweigh the limitations, it's important to be aware of both so that you're able to make the best decision for your needs.
Why Buy a Used Car in Person?
When you're ready for a new vehicle, it may just be familiar for you to shop at a dealership, and while online shopping offers exceptional convenience, shopping in person is better for some. As we mentioned above, shopping at a dealership means being able to view the vehicle you like in person, inspecting it to ensure it's right for you. Getting to speak to someone in person as well can be a benefit for some, being that it's possible to ask more questions and go for a test drive in the vehicle to experience how it drives before buying it. Keep in mind that it is advised to visit a dealership that is reputable and offers a straightforward approach to car buying so that you can ensure you're getting the best deal.
Speaking of deals, you may be able to find a better deal at certain dealerships, taking advantage of sales and events that may not be offered online. Again, this isn't the case for every dealership, so doing your research first is recommended. If you want to experience a vehicle in person, then carving out some time to visit a dealership may be better for you.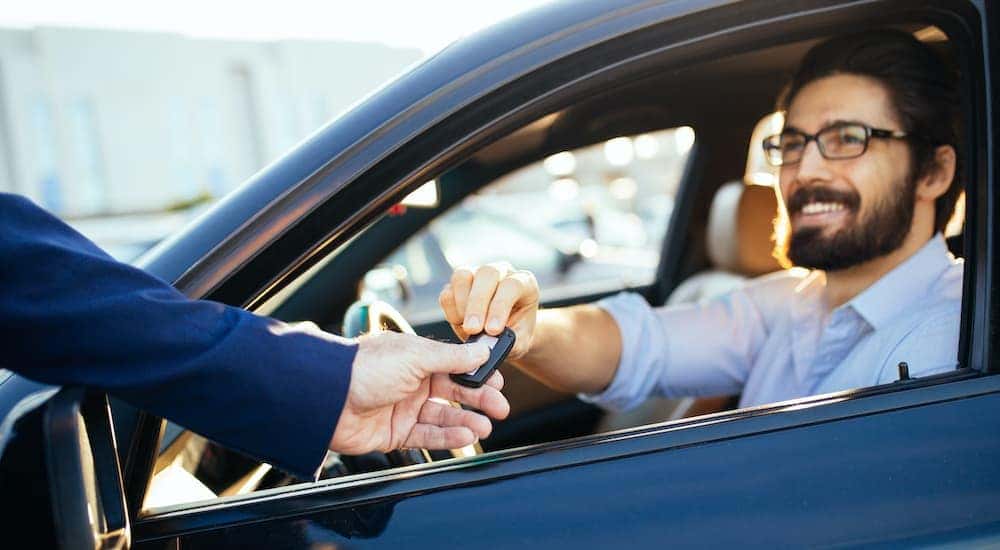 Limitations of Buying a Used Car in Person
Many of the reasons why car shoppers choose to buy a car online (as we mentioned above) stem from the fact that buying in person can be a beyond stressful experience. Not only can the pressure of the sale be immense, this big purchase is an important one, one that will be with you potentially for years, and being rushed through the process by an eager sales rep can lead you to make the wrong decision. Once you make this decision, the dealership may not offer a return policy, which means that you may be stuck with a particular vehicle. And if you decide to sell it back to the dealership, you won't get anywhere near what you paid for it since depreciation will have a hand in your trade.
From the uncomfortable experience to the lack of options, buying a car in person is quickly becoming a thing of the past. Having to schedule time out of your busy schedule to spend hours at a dealership, negotiating the price, and being too exhausted at the end of it all to enjoy your car are just some of the headaches you may encounter when buying in person.
Buying a Used Car Online vs in-Person
When it comes to shopping for a used car, more and more drivers will tell you that nothing beats shopping online. The convenience alone can be the deciding factor when it comes to choosing this option over in-person buying. This, coupled with all the other benefits associated with the online buying process, makes it easy to find the vehicle you need at a price you can afford without the hassle of wasting time in your day to haggle at a dealership. As we continue to embrace more and more convenient ways to shop for what we need, it makes sense that car buying is evolving as well. So, if it's time to enjoy a stress-free shopping experience, take a look at our expansive inventory on Online.cars and find the perfect vehicle to get delivered to your doorstep.