Buying Used Cars in Indianapolis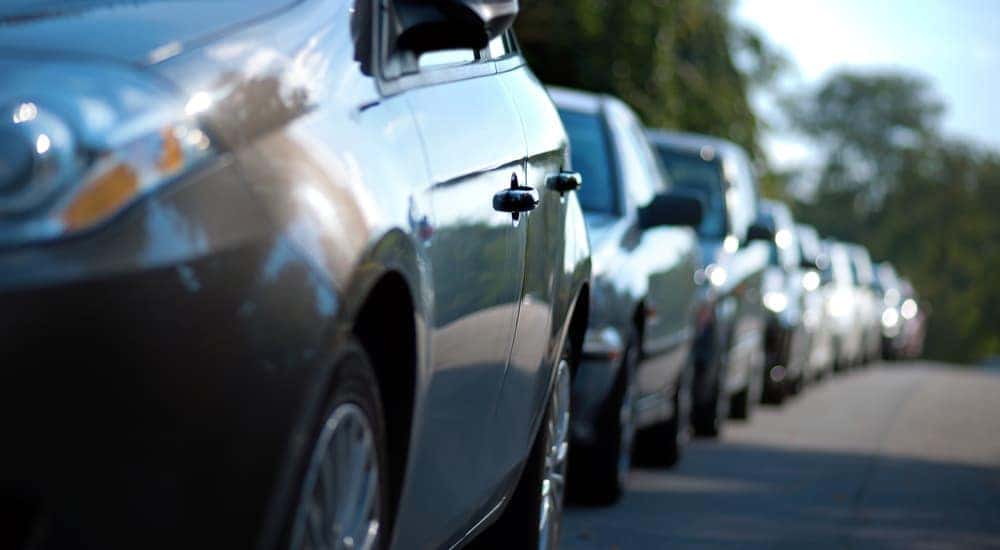 6 69. 70. 74. No, those aren't your lucky lottery numbers. Those are just a few of the interstate highways found in and around Indianapolis, Indiana. Then there are all the state highways, local highways, roads, streets, avenues, boulevards, and alleyways that help you get from all around the "Crossroads of  America." So, if you are looking to buy used cars, Indianapolis is a prime spot.
Indianapolis is one of the fastest-growing major cities in the country. It continues to grow outwardly at a very rapid rate every year. So, how does one get around in the great city that loves its Colts, its Pacers and, the mother of all things vehicular, the Indy 500? Some might say it is as easy as 65-69-70-74, but we know differently.
Don't Reply on IndyGo To Get You Places
The urban crawl that modern cities are undergoing is taking its toll on those that don't drive. Indy is spreading and spreading, faster than most cities anywhere in the US. Public transportation and mass transit, like IndyGo, is unreliable. If you have to get to work on time, you can't trust mass transit. If you do, and you are late, your boss may not be so forgiving. Walking is an option for some, depending on your commute and your strength of will. Taxis and ride-apps like Uber or Lyft are great, but they can add up over time. Wouldn't you like to be self-sufficient when it comes to getting to where you need to go?
That is where online.cars comes in. At online.cars, we can get you into whatever vehicle is best suited for your driving needs. Do you have a long commute around Indianapolis that requires optimal fuel efficiency? We got you. Do you need a truck that can haul thousands of pounds of cargo around I-465 every day without batting an eye? We got you. Do you need a sport utility vehicle that has room enough for passengers and cargo and breathing … well, you get the picture.
At online.cars, we have a nationwide network of available cars, trucks, SUVs, vans, station wagons, motorcycles. We might even be able to find an El Camino for the most dedicated of car shoppers. Whatever it is you are looking for, we have it. And that's not even the best part about our service.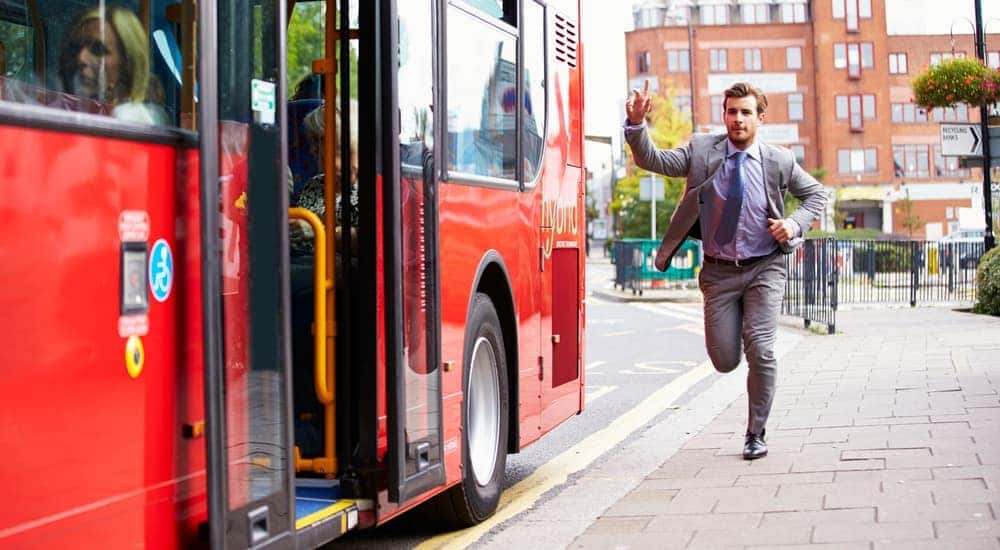 No Need To Worry About That Credit Score Now
In Indianapolis, just like many other parts of this great nation, credit issues have hit middle America hard. A lot of different variables go into a credit rating, but we don't judge what may or may not have affected you in the past. What we care about, and what we are in business for is your future. To that end, we offer something you are not likely to find anywhere else in this market.
We want, more than anything, to get you into a new vehicle. So, we are extending a very unique offer, in that we don't rely too heavily on your past credit history. We don't even require a social security number or date of birth. Our Credit Center will not even impact your credit score.
What we are offering to Indianapolis drivers is the opportunity to prove yourself through your ability to pay your car note on time. For those with less than excellent credit, this is an opportunity to not only get a vehicle to get you around Indy (and off of IndyGo), but a way to build your credit up at the same time.
When you finance through online.cars, you are making a commitment to better your credit score. We accept everyone from good credit to bad credit to no credit. Bankruptcy? Divorce? Repossessions? These things happen to everyone. But, it doesn't mean you can't get around Indianapolis.
We understand better than most about the hardships that come with buying a car. Your local dealership will be less than enthusiastic about extending credit. Your mom-and-pop dealership around the corner might gouge you for all that you are worth, and then some. You are stuck between a rock ad a hard place. We get it.
Your history shouldn't dictate your future, and online.cars will do everything we can to make sure your present gets you to the future you deserve. That is our promise, and that is one that we have extended to for all around America for years. We are more than able to continue it to Indianapolis drivers, too.
We Have Every Car.. For Real
As if the prospect of being able to get your own used vehicle wasn't enough, consider the fact that we have, and we do mean this very literally, any vehicle you could possibly want. Caveat: we might not be able to procure an Andrew Luck, Peyton Manning, Jim Irsay or Andy Dwyer-signed Studebaker. However, the roads around Indy do call for a variety of vehicles. From cars to trucks to SUVs, online.cars has them all.
If you are concerned about how you will get your customized, and perfect for you car/truck/SUV from a seller you found in Orlando, Florida, rest assured. We offer free delivery from the buyer's hometown to anywhere in the greater Indianapolis area, and the rest of the country, for that matter. All you have to do is click and buy, and online.cars will have your new vehicle on your doorstep in a matter of days. And, there are no strings attached.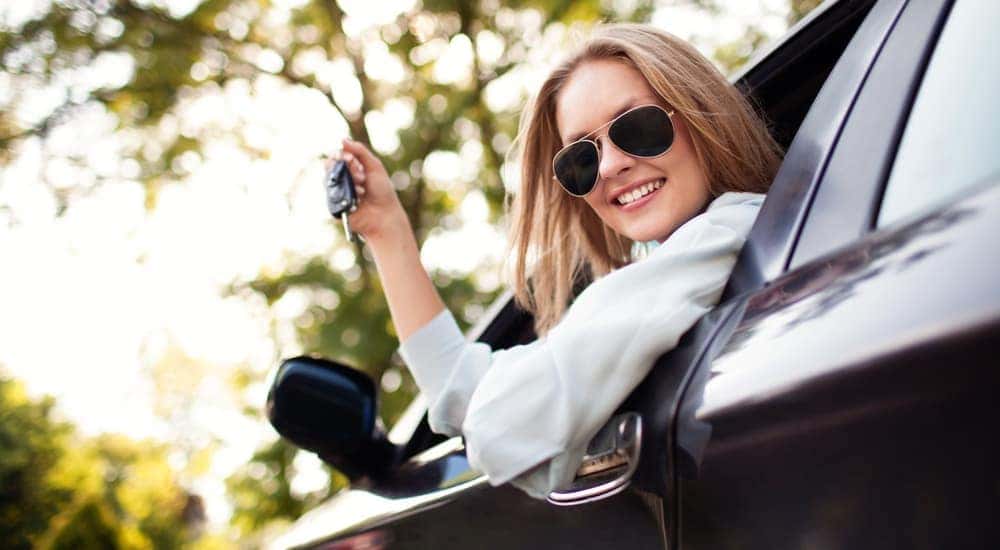 Speaking of no strings attached, with online.cars, you get to do all of your research from the comfort of your living room. You are not forced to spend countless hours walking through endless line after endless line of used vehicles. That might be fun, for a very, very short time, but we know it gets old. Our database includes cars, trucks, and SUVs from around the country, and from all walks of life. Do you want a used sport utility vehicle that can go through whatever type of terrain you throw at it (from, say, Colorado?) Do you need a used pickup truck that has been through the rigors of farm life, for instance, in Georgia? Do you require a sedan or coupe that has the gas mileage to get you all the way around Indy? No worries, we have them all.
At online.cars, we offer a virtual lot of vehicles that go as far as the virtual eye can see, and then some. Can you imagine getting the opportunity to peruse thousands upon thousands of vehicles? And then, being able to do it while curled up on a couch and not having to put shoes on? Who in their right mind wouldn't want to forego putting on shoes to shop for a car?
Car Shop the Easy Way!
We love cars. We love trucks, SUVs, vans… basically, anything that has a motor, we are all about it. We have also been known to be unicycle enthusiasts, but don't tell anyone else. That's our little secret. What is not a secret is that we are in the business of getting our Indianapolis friends into a new or used vehicle, as soon as possible. We don't necessarily believe in luck (other than Andrew), but we will say this: 65. 69. 70. 74. These are numbers that all Indianapolis drivers need to know. And, if you play your cards right, with online.cars, you might just luck up into the best auto dealer in the Indianapolis area.