Celebrating the Indy 500 at Online.Cars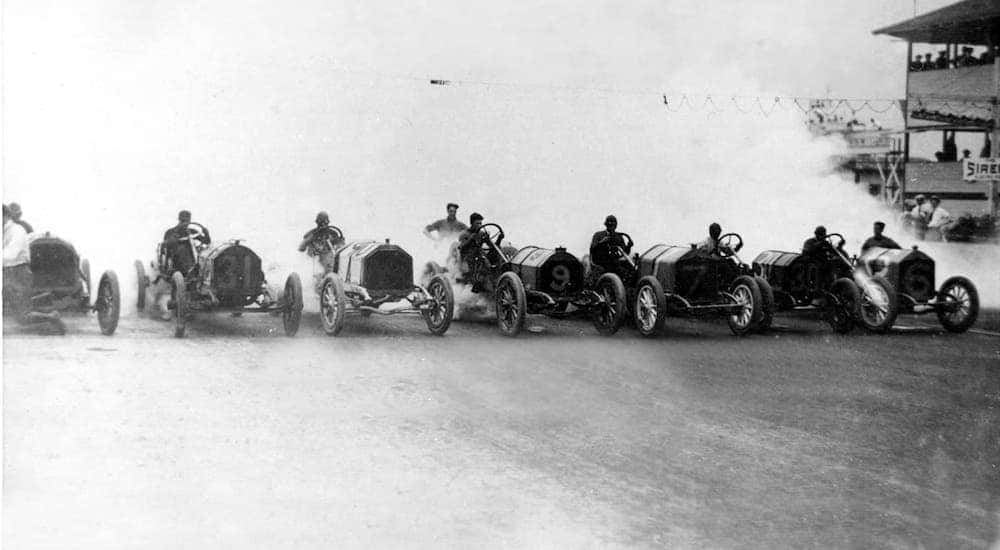 Please be aware that events and locations may be closed due to growing health concerns.
Sunday, August 23, will mark the 104th running of the greatest race in motorsports, the Indianapolis 500. Thirty-three of the world's best drivers will compete for 200 laps at the Indianapolis Motor Speedway, driving 500 miles to the finish line and a bottle of ice-cold milk. The Brickyard has been hosting this great event for over 100 years now, with plenty of history and really fast cars. In honor of the Indy 500––here are the fastest cars we've had at Online.Cars, showcasing all of the great options for you to consider. If you are looking for a used car in Indianapolis, Online.Cars is the choice for you.
We have revolutionized the process of buying a used car by handling the process online and over the phone, and then bringing the used car of your choice to you. Our Vehicle Solution Specialists are standing by to assist you, and if you want a fast car, then race over to our inventory. While we can't guarantee you will win any races, at least you can feel like Al Unser, Dario Franchitti, or Mario Andretti in the sporty used car you just bought from us.
Indy 500 History
The Indianapolis Motor Speedway was built in 1909, and the first Indy 500 race was held in 1911, with Ray Harroun taking the checkered flag in a contested finish. Last year's winner was Simon Pagenaud of France driving a Chevy from Team Penske. This points up how the race has become increasingly international, with racers (and winners) coming from such nations as Brazil, Australia, the UK, Sweden, Canada, and the Netherlands. This is in contrast to the early years when most top finishers were American drivers.
Muscle Cars and Performance Vehicles
There really is no better way to judge the speed of a car than looking at its performance going 0-60 mph. As you would probably expect, the top dogs here are the muscle cars and performance vehicles. These are cars that are sport-tuned to give you the get-up-and-go you desire. They often feature bigger engines, aerodynamic styling, bigger wheels, and summer-only tires. As Brian Setzer of the Stray Cats once sang, "They are really built for speed." We feature plenty of these speed machines.
Probably the fastest of the bunch is a Ferrari 458 Italia. This gorgeous classic will get you from 0 to 60 in just 3.0 seconds. That is almost as fast as you can blink your eyes, because if you blink, you're going to miss it.
Enzo Ferrari's heirs have continued the tradition he started over 100 years ago in Italy, producing some of the finest performance vehicles on the road today. This Ferrari just taps out another great performance car, the Audi R8. This futuristic sports car from one of Germany's greatest automakers clocks in at 3.2 seconds, going 0 to 60 mph. Another classic is the Jaguar F-type. This sports car can go 0-60 mph in a breathtaking 3.9 seconds. That's better than a plate of bangers and mash! Japan's Mazda RX-8 is another sporty performance car that can handle 0-60 mph in under 6.1 seconds. Not record-breaking, but not bad either.
There are also plenty of high-performance muscle cars from American automakers. The gorgeous Chevy Corvette Stingray Z51 is easily the equal of the Jaguar, making 0-60 mph in 3.9 seconds. With the recent redesign of the Corvette, this may be one of your last opportunities to get behind the wheel of the original front-engine model. When you think of muscle cars, the Chevy Camaro should be at or near the top of your list. This beast can go 0-60 mph in 4.1 seconds, just an eyelash behind the Corvette. Finally, the Dodge Challenger is another big and beautiful muscle car that can go 0-60 mph in just 5.1 seconds.
Luxury Cars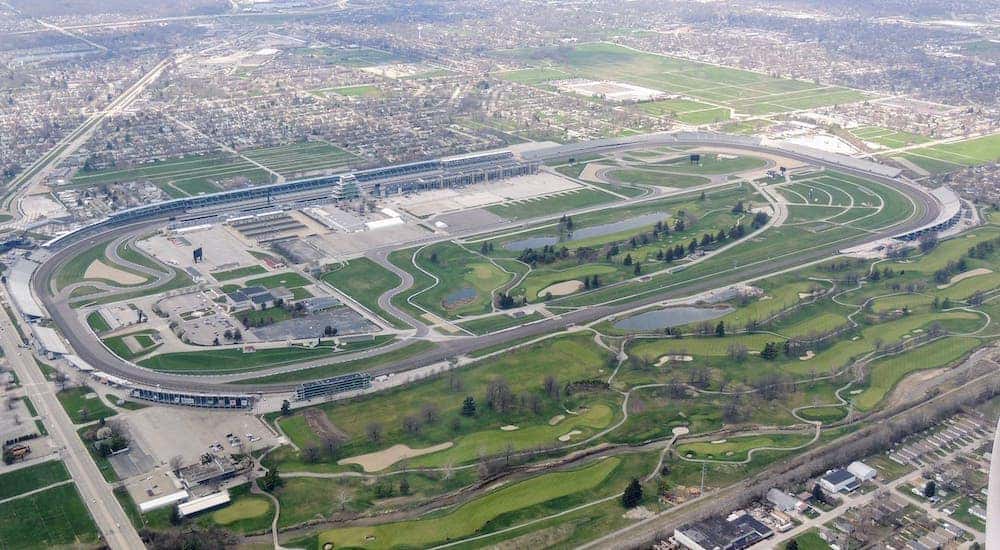 Today's luxury cars aren't just nice to look at and comfortable to ride in; they also feature bigger, more efficient engines that can get you where you want to go faster than ever before. One of the fastest is the Bentley Continental. This gorgeous luxury model can go 0-60 mph in just 3.3 seconds, right up there with some of the top performance muscle cars. As if taking up the challenge, the Cadillac CTS with a 3.6L engine also features great speed, able to go 0-60 mph in 4.7 seconds.
The folks at Germany's BMW got their start designing cars that could handle the grueling competitive rally races like Paris to Dakar. That is why it is not surprising that the BMW 540i can easily go 0-60 mph in just 4.5 seconds. Another German automaker, Mercedes-Benz, pretty much started the trend of having high-performance luxury cars that featured great speed, excellent handling, and top-of-the-line creature comforts. One of their fastest models is the Mercedes-Benz GL450. This can go 0-60 mph in just 4.8 seconds, which is right up there with many of the other luxury cars.
The top three Japanese automakers saw this trend back in the '90s, and each came out with a luxury performance brand to increase their consumer base. Honda launched Acura, Nissan developed Infiniti, and Toyota gave us Lexus. Of the three, the Infiniti G37 might be the fastest luxury car, able to go 0-60 mph in an impressive 5.4 seconds. Whichever brand you choose, you are getting a top-quality luxury vehicle that leverages the efficiency and dependability of the parent brand.
Sedans
Today, many automakers put fuel efficiency and price affordability when designing sedans for the masses. Nevertheless, two sedans stand out for their ability to give you great speed with exceptional fuel economy at a price that won't bust your budget. The Nissan Altima goes 0-60 mph in a sporty 5.9 seconds, yet has the price and gas mileage you need if you are planning to use this for commuting to work. That extra speed will help you get out of whatever tight spots you might find yourself in, and will cost you a great deal less than most of the other vehicles on this list. Another speedy little sedan that fits this bill is the Volkswagen Jetta GLI that can go 0-60 mph in just 6.1 seconds. Like other Volkswagens, the Jetta is efficient, sporty, dependable, and affordable: all the things you need in a car you need for work or family.
Sport Utility Vehicles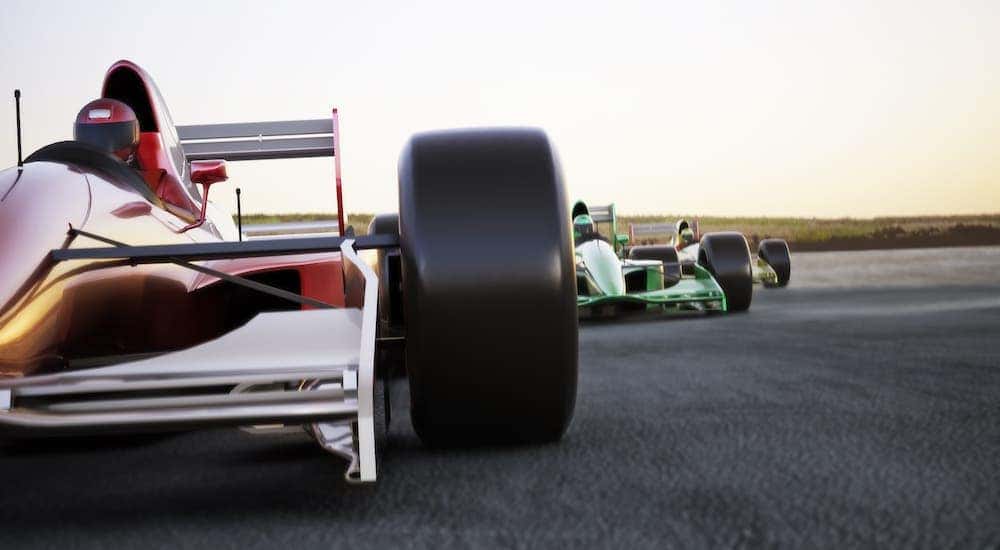 I know what you are thinking: what are SUVs doing on a list of fast cars. Well, if you have been paying attention to the automotive world, you will note that today's SUVs are sportier, more fuel-efficient, and faster than ever before. If you want to get there before your kids in the back seat can start singing, "Are we there yet?" you might take a look at a Jaguar XFS. When you think of speed, Jaguar may be one of the first automakers that come to mind. This goes for their sleek and sporty SUV that can go 0-60 mph in a breathtaking 5.3 seconds. BMW is another automaker with a racing past, and its BMW X5 does not disappoint, able to go 0-60 mph in just 5.0 seconds. Talking about fast cars, the Porsche Cayenne can get you from 0 to 60 in just 5.1 seconds. Jaguar, BMW, and Porsche show how an automaker with a sports car background can use its abilities to build an SUV with speed to burn. While I doubt any of these will be the pace car at this year's Indy 500, it is still really cool to know that one of these SUVs can handle it if called into action.
Closer to home, the GMC Acadia can seat up to 7 passengers and go 0-60 mph in just 6.1 seconds. That might be the most efficient speed to passenger rating on this list. Not surprisingly, the smaller and sportier Toyota Rav4 is able to go 0-60 mph in a slightly faster 5.8 seconds. Don't blink the next time you're on the freeway, or you're liable to miss these speedy SUVs.
Pickup Trucks
Yes, at this point, you are probably convinced that I have lost my mind. However, hear me out. Not only are pickup trucks dependable and strong enough to carry or tow your heaviest loads, but they are also faster than ever. For example, the Ford F-150 XLT can go 0-60 mph in just 5.7 seconds. Similarly, the Ram 1500 Big Horn has been clocked at 6.1 seconds on 0-60 mph, and the GMC Sierra 1500 at 6.8 seconds. These won't win any races, but they are faster than you would expect a truck to be.
When you are ready for a fast car at an affordable price, Online.Cars has the right vehicle for you.