Columbus, OH Used Car Dealers Provide Online Car Shopping Solution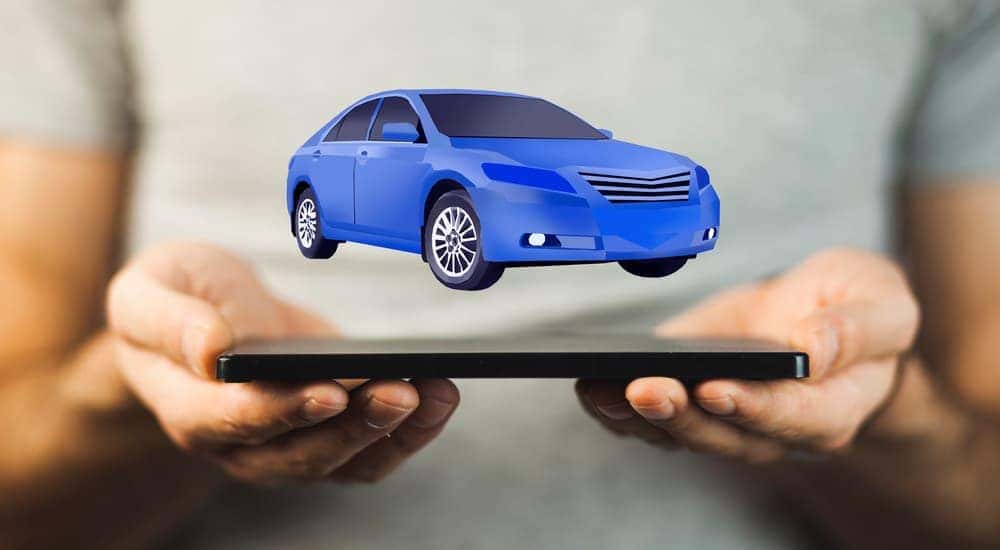 Car shoppers who are exploring visiting Columbus used car dealers to find their next ride may be surprised to learn that they don't even have to set foot outside of their home to locate and get their next vehicle. While visiting a dealership in person has been the standard method to find a used vehicle, there are some dealerships that are breaking the mold and creating more convenient and effective ways to better serve their customers and help put them get the car they want. At Online.cars, we are providing who are shopping around for their next used car the ability to find and drive a pre-owned vehicle without ever meeting their customer face-to-face. The ability to shop around and drive away in the used vehicle that's right for you is made so much simpler when using Online.cars, but it works just as well, if not better than visiting a dealership in person.
Disadvantages of Visiting Dealerships In-Person
If you're looking to buy a used car, chances are you're tempted to follow the traditional path and visit brick and mortar Columbus used car dealers to explore the options that are available locally. Opting to only use this method can put drivers who are searching for a pre-owned car at a disadvantage, though.
For starters, with a host of Columbus used car dealerships to choose from, trying to narrow down which ones are the best to visit to start the search and test-drive experience can be frustrating and overwhelming. At Online.cars we can offer a wide array of inventory to choose from, but just because there are a lot of used cars on the market doesn't mean that the right pre-owned vehicle is available in the area. Furthermore, with so many different deals and packages featured at regular used car dealers, ensuring that you got the pre-owned car for the best price can be a challenge.
As far as time is concerned, there's no certainty about how long or short a used car shopping experience can take. Drivers who are in the market to find a used car often find themselves shopping at different used car dealers for days, sometimes weeks, and still don't find themselves behind the wheel of the vehicle they wanted, or any vehicle at all. If a used car is located, but it's in a different city or out-of-state, then the expense of having the vehicle shipped to a certain location so the potential owner can examine and test-drive it in-person become factors. The good news is that there is a way for drivers to avoid the hassle and frustration of the shopping experience but still get the pre-owned car they want.
Benefits of Using Online.cars
There are many perks and pros to shopping for pre-owned vehicles by looking at the inventory hosted by cars dealers online. To begin with, when shopping online, potential buyers aren't necessarily limited to the inventory that's within the city limits. The online method provides buyers the opportunity to shop an extensive network of used vehicles, which makes it easier for them to find exactly what they're looking for and for the price they want.
The convenience of utilizing online shopping opportunities to look at a used car inventory selection can't be stressed enough, either. Since our inventory is being accessed online, shoppers also don't have to worry about making it to a location by a certain time. They're able to browse and shop at their own convenience.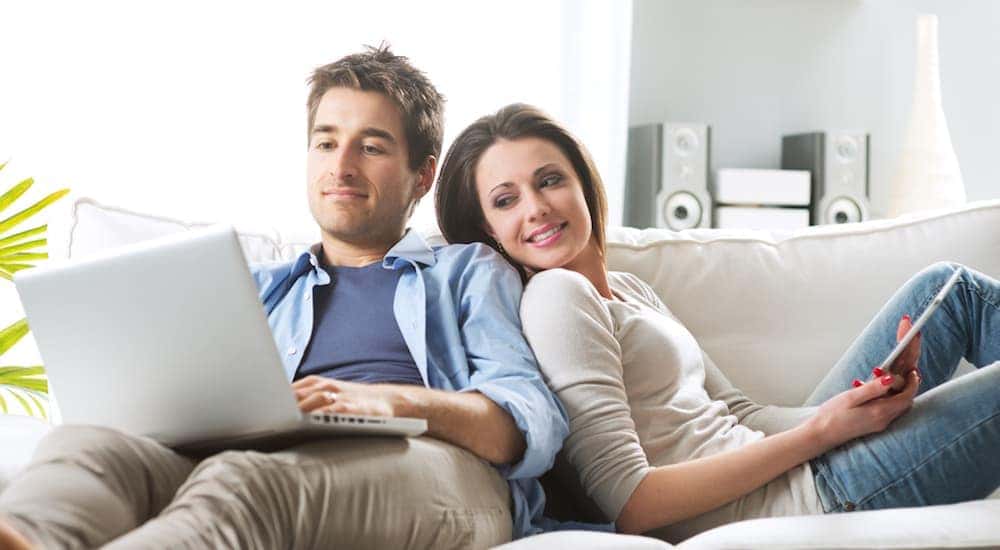 When a potential buyer finds a pre-owned car that captures their interest, they don't have to visit a dealership to begin the test-drive and purchase process.  Our friendly staff will contact the buyer once a potential purchase has been determined to start the process of getting all finances in order. Once a car has been selected and all the paperwork has been filed (and electronically signed), then the only thing the new owner of the used car has to do is wait for it to be delivered to their home. With the convenience, practically endless set of options available, and the ability to handle all logistics without having to set foot into a physical dealership's location, buyers of used cars have the ability to get the vehicle they want utilizing in a manner that works best for their schedule and lifestyle.
Once a used car has been selected and purchased, the new owner only has to wait for it to be delivered to their home. Some buyers might be nervous about purchasing a vehicle without having the option to examine it in person first, but there's no cause for concern. If the buyer doesn't like what was delivered, then they have time to return it and even receive their money back, as well. The pre-owned vehicles that are found through these Columbus used car dealers, and other dealers across the nation, are also sure to be dependable since a thorough history check is done on each pre-owned car. This means buyers can shop with confidence knowing that their money is not at risk and the vehicle they're looking at isn't a lemon. At the very rare chance a buyer happened to get a lemon, or more likely found that the vehicle was not for them, they have a three day/300 mile warranty to return the car for a full refund or a different vehicle.
Online Shopping Tips
The option to shop for a pre-owned vehicle our website might be foreign to some, but incorporating some tips and tricks can help any buyer shop with confidence and peace of mind. For starters, it's best to have some kind of idea of what kind of vehicle, price-point, and features the driver wants the used car to have. We ask buyers to fill out a simple questionnaire so that they will only provide viable options that will actually meet the driver's preferences and needs. If the potential buyer is unsure about what vehicle might be best for them, the online sales team is available to assist with these questions and help provide direction and options that might work.
Just like with visiting a physical used car dealer, doing some research beforehand can help make the buying process smoother and easier. However, if a driver does have any questions about the vehicles they see online – or if they can't find the car they want – just like at a brick and mortar store, our sales team online is available to provide information and will also try and locate the used vehicle that will work for the buyer.
Because of the way our website is set up, drivers no longer have to personally visit dealerships in order to find the vehicle they want and need. Using tools such as ours at Online.cars provides buyers the ability to make informed decisions, not be swayed by frustration or emotion when provided with a multitude of more last-minute decisions, find the best price, and locate the right car in much more efficient and time-saving manner. With a vast inventory available to look at online, buyers can determine faster than ever that they've located the right pre-owned vehicle for the right price.