Debating Between a Ford, Chevy, or Ram?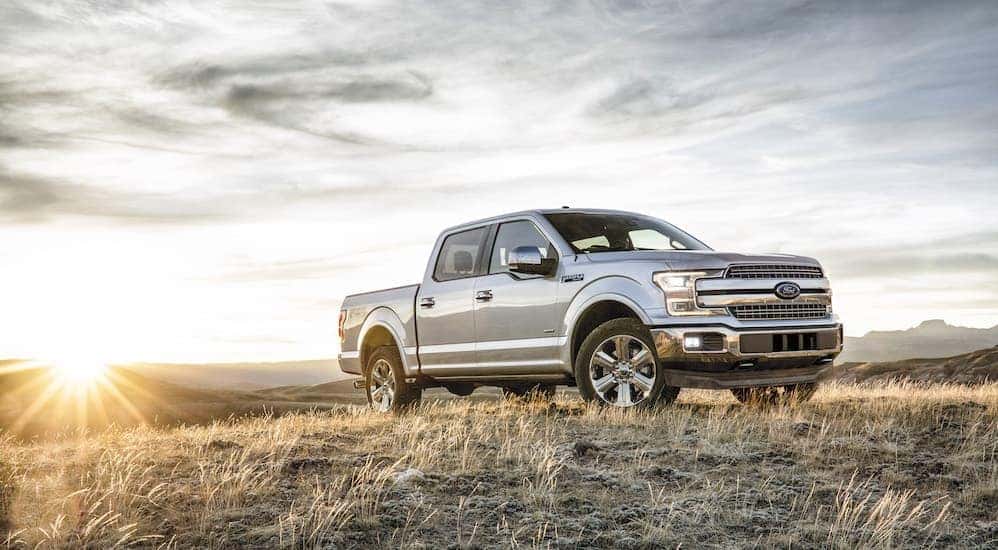 There are plenty of reasons why you might be looking for a pickup truck, but you might not be ready for the brand new pickup truck price tag. There are plenty of used Ford trucks in Indianapolis, but the fact is that there are many, many trucks out there not just including Ford. So how do you narrow down all of the choices out there?
One of the most famous debates amongst those who drive pickup trucks is between the Ford 150, the Chevy Silverado 1500, and the Ram 1500. Each truck has its merits, of course, along with some traits that may or may not work as well with your lifestyle and requirements. When shopping for a used Ford, Chevy, or Ram, it's absolutely essential to compare apples to apples. Naturally, when you're looking at a few models from a few different years, this can be nearly impossible. Therefore, we'll start by taking a look at what details to look at when it comes to purchasing a used truck. Then, we'll look at some of the features of each brand.
Ultimately, when it comes to purchasing a used truck, you'll want to pay very close attention to all of the details of that specific vehicle, but getting a feel for the options and possibilities that exist can definitely help you narrow down what truck is going to be the absolute best decision for your needs, your budget, and your long-term goals.
How Big is Big Enough?
One of the best things about pickup trucks is that they're big. They've got higher ground clearance and a bed that fits far more stuff than a typical hatchback. Trucks were meant to haul, from cargo to towing, and move safely in places where a typical vehicle isn't as successful, including muddy job sites, trails to distant locations, and more.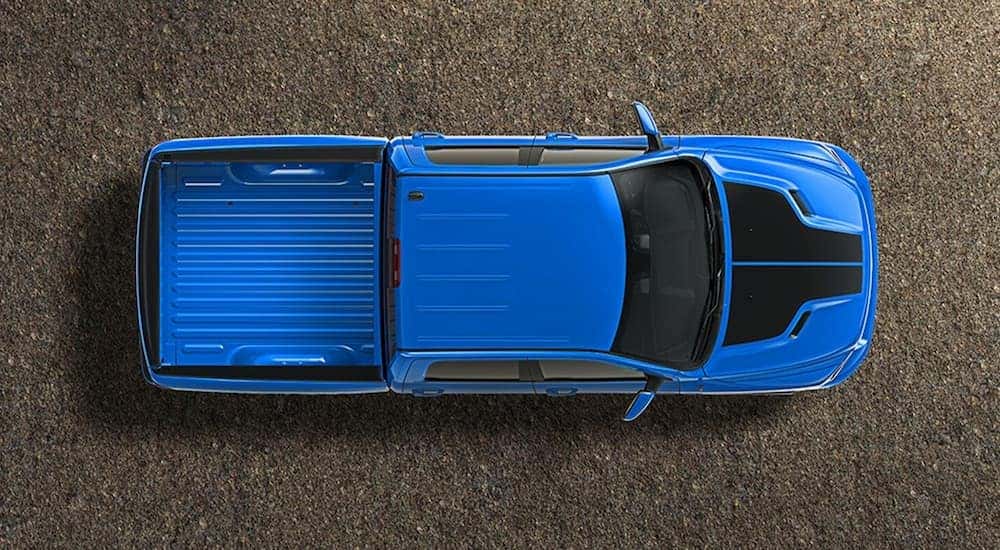 When it comes to choosing a truck, there are plenty of options that can help you move the right amount of stuff to all the right places. Do you need a mid-size or full-size truck? Mid-size trucks include options like the Toyota Tacoma, Chevrolet Colorado, and the GMC Canyon. These trucks do not have the towing capacity of a full-size truck, and are better at moving people and light loads. The Ford F-150, Chevrolet Silverado, and Ram 1500 are all options for great full-sized trucks, which can haul heavier loads, and generally come with the option of all-wheel drive for jobs that require greater traction and capacity.
The next question is whether a light, medium, or heavy-duty truck is required. Amongst full-sized trucks, the Ford F-150, Chevy Silverado, and Ram 1500 are all technically light-duty trucks, despite having towing capacities that range between 5,000 and 13,400 pounds. If you need to haul more than that, looking at a heavier duty truck might be the way to go.
Then comes the actual size of the truck. Ford, Chevy, and Ram offer various bed and cab configurations. Crew Cabs typically have four full doors with front and rear seating. Sometimes called "SuperCrew" cabs, these trucks are great for getting people around, such as a team of coworkers, or an adventurous family. Double Cab trucks are designed with two smaller rear doors, and often have limited seating in the rear. Extended Cab, Quad Cab, King Cab, and Super Cab are all terms that mean the same thing, which is that the rear seat is very limited, and often accessed through a fixed door. Regular Cab trucks often have a single bench seat for two or three passengers.
Bed sizes vary, so pay attention to the specifications for any used truck you might consider. Full-size truck beds generally come in options that are around 5-feet to 5.5-feet, 6-feet to 6.5-feet, and 8-feet.
What Do You Need In Your Truck?
Obviously, you'll need an engine that's powerful enough to move your intended payload. Most modern trucks have a variety of engine options, which we'll review when looking at each manufacturer. When looking at the engine details, make a note of the horsepower, torque, and EPA gas mileage. The horsepower and torque will give you an idea of how well the vehicle will be able to consistently handle heavy loads, while the gas mileage will give you an idea of how well your wallet can handle the fuel requirements for hauling those loads.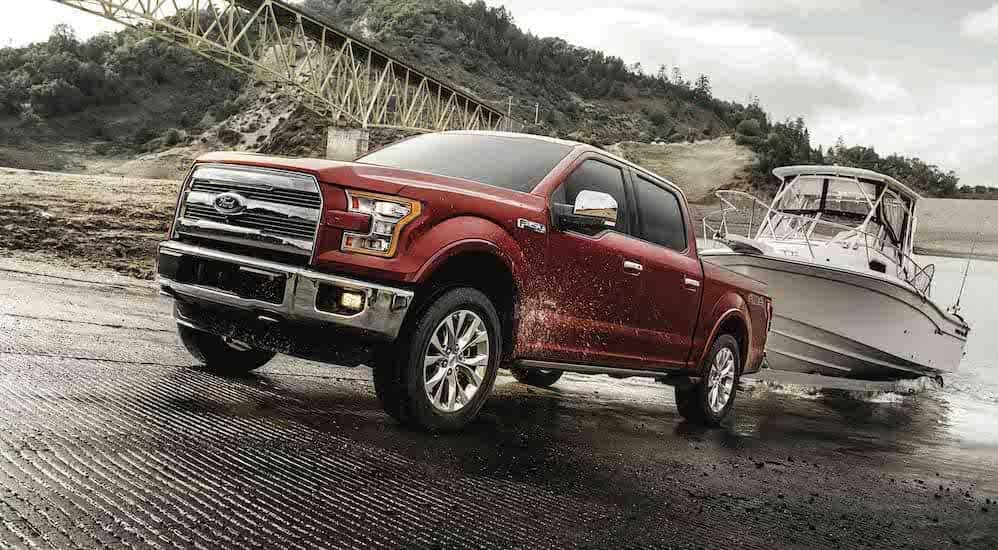 Bear in mind that truck engines have come a long way in the past several years. Ford, Chevy, and Ram have endeavored to design V6 engines that can take on the duties of an older V8 with a much better fuel economy. So, when considering an older V8 option and a newer V6 engine, take a serious look at the horsepower and torque, rather than assuming the larger engine can do more. It might just have a bigger appetite for gasoline. Diesel engines are also offered for these full-sized trucks and are often the best option for getting the greatest torque and towing capacity.
Another key thing to think about is the features and accessories offered. Each Ford F-150, Chevy Silverado 1500, and Ram 1500 has been offered in a variety of trims with loads of additional add-on options. Before shopping for a used truck, consider what features you absolutely require. Again, this will help with the apples-to-apples concept, as a fully loaded older truck may have a similar price tag to a bare-bones, recent model. The newer model might be tempting, but is it going to be the truck you need?
The Benefits of a Used Ford F-150
The Ford F-150 has gained a reputation as "America's Best Selling Pickup." Obviously, there's a reason for that, and one key result from the flux in purchases is that it is very easy to find a high-quality used F-150. As a Top Safety Pick for 2009, 2011, 2012, 2013, and 2015, the Ford is a solid, safe, and reliable choice for used truck shoppers.
Over the past years, the F-150 has been offered in a wide range of trims. In 2019, for example, trims included the XL, XLT, Lariat, King Ranch, Raptor, Platinum, and Limited. When looking at a used Ford truck, find out which trim you're looking at, and research the corresponding safety, technology, connectivity, and mechanical features that are included with that trim. Some features will be more meaningful to you than others, which will help you set your budget.
Depending on the year and model you choose, an F-150 can range from 250 to 450 horsepower, which can be quite a difference, depending on the job you need it to do. Ford always releases multiple engine options, however. In 2019, the six options included a 3.3L V6, 2.7L EcoBoost V6, 3.5L EcoBoost V6, 5.0L V8, 3.0L Power Stroke V6, and a High Output 3.5L EcoBoost V6. When looking at a used F-150, find out which engine it has, and make sure that matches with what it ought to have!
Benefits of a Used Chevy Silverado 1500
The Chevy Silverado 1500 has a reputation as a blue-collar favorite, perhaps due to its full range of trim options that include bare-bones and luxury models. It could also be due to consistently high overall collision scores over the past decade. Even the most basic models include safety equipment such as airbags and rear view camera, as well.
The Chevy Silverado typically has the biggest difference between models. The 2019 models included seven trim packages: WT, Custom, Custom Trail Boss, LT, RST, LTZ, and High Country. If you are looking for added capability, the Z71 package offered on some Chevy Silverados were specifically designed for off-road duty.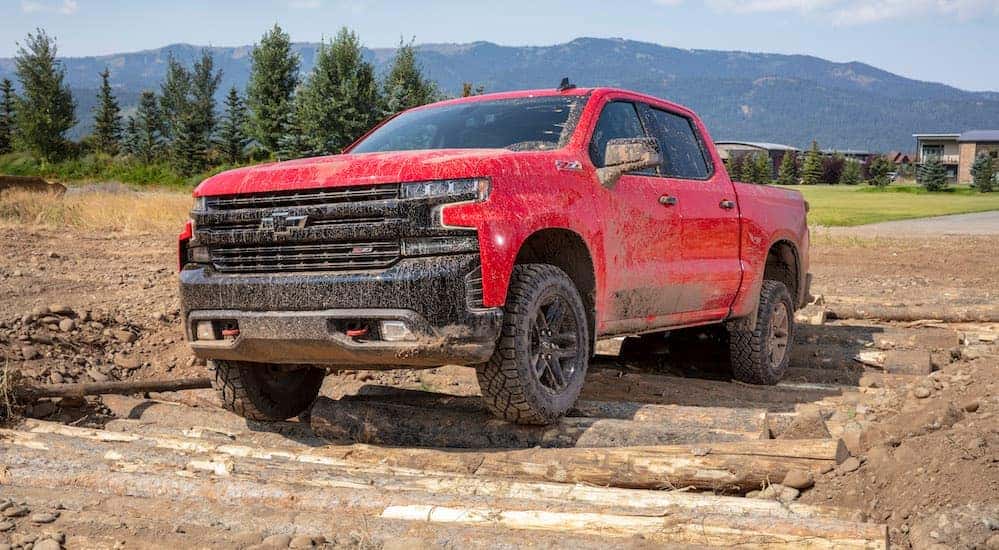 Chevy also offers a variety of engine options for a range of work requirements; in 2019, these options included a 4.3L V6, 5.3L V8, 2.7L Turbo, 6.2L V8, and 3.0 I-6 turbo diesel engine. This range of options rates horsepower from 277 to 420, which means buyers need to be very aware of which trim and engine pairing will be appropriate for their needs.
Benefits of a Used Ram 1500
Ram has a very high safety standard, with a 4 Star rating from NHTSA since 2010. Recent IIHS scores have improved with Ram's new higher standard in safety engineering and features, as well.
The Ram 1500 is offered in a variety of trims, including Tradesman, Big Horn, Laramie, Rebel, Laramie Longhorn, and Limited, depending on the year; however, the difference in features is often minimal. Ram trucks are often lauded for having a comfortable cabin, but poor fuel mileage. That, in turn, depends on the engine option chosen, and Ram does not shy away from offering a full variety. In 2019, the engine options included a 3.6L Pentastar V6, 5.7L HEMI V8, 6.7L Cummins Turbo Diesel, and 6.4L HEMI V8
The Perfect Used Truck
When comparing a used Ford, Chevy, and Ram, it's important to think about what you need as each brand has tons of options available to you, both inside and out. One method is to build your dream truck, then start pricing out each option. Another is to find similarly priced trucks within your budget, and decide which best fits your needs. Yet another is to pick a year of each model, and then narrow down options and budget from there. However, you choose the used truck you'll drive around Indianapolis; it's important to be aware of all the features the truck should have based on your needs. Take your time shopping, and ask plenty of questions. When you are ready, at Online.cars, we can help get you behind the wheel of the perfect truck for your budget and needs.