Declining Sales Prove Buyers Are Done with Dealerships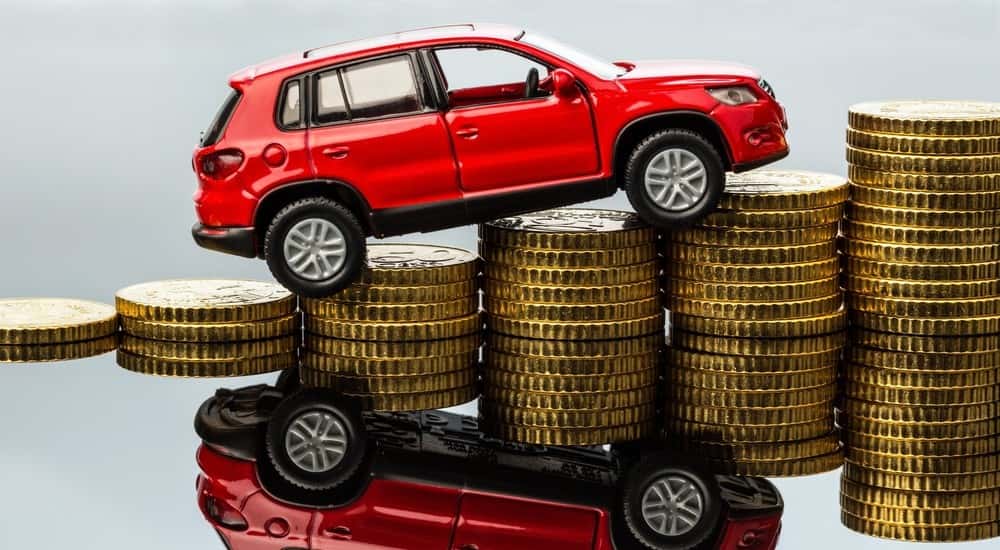 The recent decline in American automotive sales signals that change is necessary to an increasingly stagnant industry. Major players in the automotive marketplace are reporting consistently low numbers for the first time since the economic recession hit the U.S. back in 2008. After two consecutive months of sales deficits reported across the board, dealerships throughout the country rolled out huge discounts and savings for buyers in October. Despite these seemingly hopeful attempts to recover from a trending sales slump, major manufacturers from around the world reported that their efforts to reinvigorate car buyers were exceedingly unsuccessful.
The automotive industry as a whole needs to re-think the way in which they sell new and used vehicles to the masses, because despite a decrease in overall sales numbers, it isn't the car that buyers don't want – it's the dealership. Let's discuss Kings Kia vs online.cars.
Kings Kia vs online.cars – A Shining Example of Why the Old Should Give Way to the New
Before diving into the exciting world of statistics, numbers, percentages, and plummeting sales reports, let's take a look at two different options buyers can choose from to find and purchase their next new or used car.
The first choice buyers have is the traditional in-person dealership. For our purposes, let's look specifically at a Cincinnati-based dealer, Kings Kia. Kings Kia claims to be an exclusive dealership with a "huge inventory of high quality new and pre-owned vehicles," but what exactly does "huge" mean? As we learned in the recent presidential election cycle, "huge" is a word that has the tendency to be overused, misused, and in the eyes of presidential debate viewers – abused. In the case of Kings Kia, which boasts an inventory of 177 new vehicles and 103 used options, the word "huge" seems to have once again fallen victim to over-exaggeration. Kings Kia offers more open sales hours than other car dealerships in the area, who despite operating in the 21st century, insist on remaining closed on Sundays. As far as in-person dealerships are concerned, it seems that Kings Kia seems to be one of the more helpful, customer-focused options available. Despite this fact, Kings Kia can't help the fact that their services can only extend as far as their available means, which is where a web-based service like online.cars comes into play.
The second choice that new and used car shoppers can utilize for their next automotive purchase is online.cars. A web-based car buying service that takes away the frivolous and tiresome antics that in-person car dealerships are famous for, represents the future shift of the automotive sales industry. Where so many politicians fail to follow through on promises, online.cars provides a real solution that might just save the car buying industry altogether. The simple online platform puts buyers in the driver's seat of their own shopping experience, and allows them the freedom to complete the majority of the process from the comfort of their couch. online.cars offers real change to the automotive sales industry, and is providing thousands of shoppers with actual hope for their next car buying endeavor. Oh, and when online.cars claims to have a huge inventory of used vehicles for sale, it isn't a farce. The virtual car shopping tool has an exclusive database that reaches nationwide and provides buyers with over 100,000 new and used cars to choose from. Compared to Kings Kia's "huge" inventory of 280 cars, it leaves us wondering whether or not someone should call up Kings Kia and give them a brief lesson in the importance of proper word choice.
Buyers Despise Dealerships
The prospect of buying a new or used car is undoubtedly exciting, but the in-person dealer experience seems to quelch the spirit of shoppers as soon as they walk through the door. From unsavory sales techniques, to pushy salesman, to unethical business practices – in-person dealerships are ripe with bad apples, and people are sick of being lured in by shiny promises, only to bite into a worm.
A recent Harris Poll looked into why buyers are turning their backs on local dealerships, and over 52% of participants claimed that the process made them feel uncomfortable.  The poll also found that 56% of Millennials would rather clean their homes than negotiate with an in-person dealership. When the most self-involved, entitled generation in history would rather scrub their toilets than visit a car dealership, something's gotta give. In our estimation, this qualifies as a HUGE problem.
Save the Auto Industry By Shopping Online
As we mentioned earlier, nationwide car sales are at an historic low, and if the same trend continues, the economy will take a major hit. General Motors sells more vehicles on an annual basis in the United States than any other manufacturer, but has not been immune to declining sales. In October alone, GM reported that sales of the Chevy Silverado and GMC Sierra fell 7.6 percent. While this fall is unlikely to break an arm, it will certainly leave the manufacturer with significant scrapes, and a slightly bruised ego to match.
GM isn't the only car company to report a downward trend in sales, which leaves us wondering why the industry isn't addressing the obvious root of the problem. The public transportation system here in America is just as useless as it was a year ago, which points to the fact that residents still depend on their own reliable set of wheels to get around. The problem that exists in the automotive marketplace has nothing to do with whether or not people need cars, but rather hints at a much more serious problem – car buyers are fed up with dealerships.
The growing dislike and general dissatisfaction of car dealerships is nothing new, but can pose a serious threat to the American economic climate if it isn't properly and swiftly addressed. While we can't possibly redirect every potential car buyer online to a reputable site like online.cars, we can certainly try. Car shoppers have been putting up with unfortunate dealership behavior for too long, and if the recent decline in automotive sales tells us anything, it's that the time for real change is upon us.