Don't Ignore Your Credit Score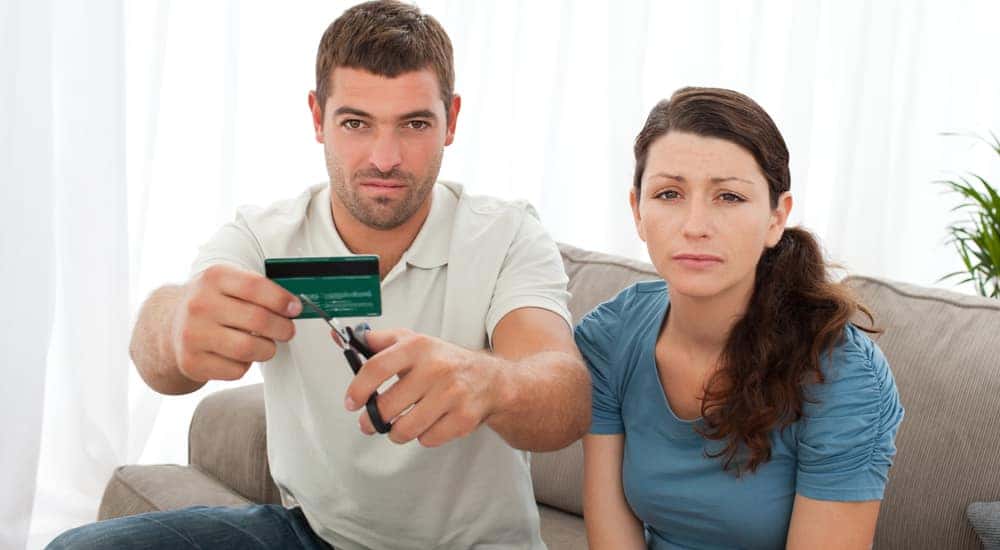 It may come as a shock to some, but according to VantageScore, more than 65 million Americans have credit scores below 601. In other words, more than one-fifth of all Americans have what would be considered bad credit. And what's more shocking, in 2010 the Consumer Financial Protection Bureau found that another 26 million Americans were "credit invisible," meaning they had no credit score whatsoever, many of which have been denied credit or have faced difficulty in acquiring credit.
A survey conducted in 2017 by Harris Poll and NerdWallet, found that 10 percent of Americans believe that everyone starts out with perfect credit, and another 20 percent of the people polled believed that a credit score of 600 was enough for any credit card they would want. This proves that more people are in for a rude awakening when trying to get an auto loan, especially those with bad credit.
Having poor or no credit is something that can have a profound effect on your quality of life, especially when buying a car. Getting an auto loan with bad credit in Columbus, Ohio doesn't have to be a headache, however. And as we've already mentioned, plenty of Americans are in the same situation. Now's the time to stop ignoring your credit score and find out how to take back your fiscal independence, and get the best auto loan you can, even with bad credit.
What is a credit score?
That may seem like an obvious question, but learning how your credit score is determined is the first step in learning how to increase your score. These scores were originally designed for lenders and not for general consumption. Lenders use your credit scores to determine the risk associated with the loan you are requesting, thereby affecting what kind of interest rate the lender is willing to apply to your loan. But as these scores have become easier to look up, they can now affect a number of different aspects of your life aside from just getting a loan. Landlords, insurance companies, and even employers can scrutinize your credit scores. Meaning these three digits are extremely important to understand.
There are literally dozens of different credit scores that can apply to an individual, and that can create a lot of headaches for those who are just learning about their creditworthiness. The three major credit bureaus – Equifax, Experian, and TransUnion – all produce credit reports and scores for each individual.   Any credit data you may have, such as credit card payments, mortgage payments or auto loan payments, are factored into these credit reports, which are then run through a scoring model provided by either FICO or companies such as VantageScore. In the end, a three-digit number between 300 and 850 is produced, and the higher the score, the more lenders will assume you are likely to pay your bills.
Your credit score is tracked in real-time and is therefore constantly changing. When getting an auto loan, your lender will see your score as it stands that moment, which is another factor that makes checking your credit score so difficult. But if you can make your payments regularly and on time, getting an auto loan should be no problem at all.
Regular payments are not all that determines your overall credit score, however. The amount of available credit you have access to, through revolving accounts such as credit cards, is also an important factor in growing your credit. As is the length of your credit history and the number of credit accounts you have, though these factor into a lesser degree.
So what does bad credit mean?
Now that you understand a little bit more about how your credit score is determined, it is time to figure out how that number can affect your life. For instance, getting an auto loan with bad credit can leave you with higher than normal interest rates, and if your credit is bad enough you might be declined an auto loan entirely.
Having good or prime credit, on the other hand, can save you more than $32,000 in interest over the course of a thirty-year home mortgage, which is a major incentive to keeping your score high. Even small changes in your credit score can affect your monthly payments by thousands of dollars. Having bad credit can be a costly situation indeed.
Depending on different credit bureaus and scoring models, the average credit score in the U.S. is somewhere between 669 and 699. If however, like many Americans, you need an auto loan with bad credit or even non-existent credit, there are a number of resources at your disposal.
How can online.cars help?
Online.cars offers a number of different financial tools which are easy to use and come with no obligations. With these tools, you can quickly search for a new car by desired payment, look up the trade-in value of your old car or even see what kind of finance rate you'd qualify for based on your current credit rating.
Furthermore, the staff at online.cars can help you negotiate a better interest rate by working directly with lenders nationwide. They can even guarantee that your auto loan will be approved with bad credit. All of the required paperwork for you to get your auto loan is sent directly to you. And whether you live in New York City or Columbus, Ohio, online.cars will drop your car off at your door with a full tank of gas.
Conclusion
At the end of the day, credit scores are simply too costly to ignore. But for those struggling to increase their score, an auto loan through online.cars is a great way to start boosting that number. The time and effort it will take to improve your credit largely depend on your specific circumstances, but by understanding how your score works and what it affects, you will have an easier time identifying the changes you will have to make. Making regular payments on an auto loan, for instance, is a good start when looking to reverse your bad credit. And with online.cars' helpful resources and staff handling most of the legwork it normally takes to find the car you want, and the loan you can afford, the process of building your credit is just a few clicks away.