Five Downsides That Accompany the Traditional Car-Buying Route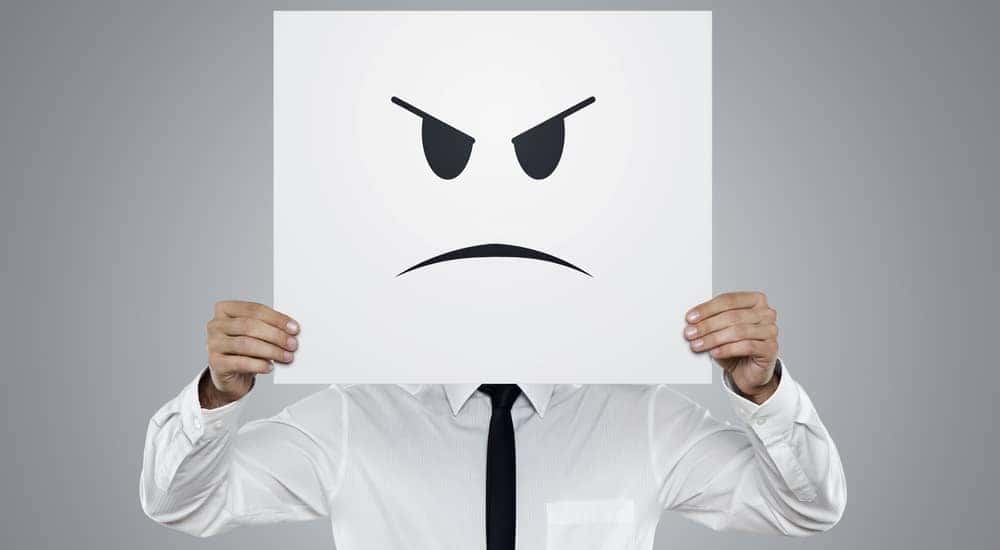 If you're currently in the market for a vehicle, whether it be new or used, you surely aren't looking forward to the entire ordeal. There are are a number of reasons why consumers aren't fans of the car-buying experience, and these individuals usually fret a visit to a dealership when they're in need of a new ride.
Fortunately, there's now an alternative option to the traditional car-buying route. Customers can now complete the majority of their car purchase online, saving them plenty of time and effort. These individual sellers, including businesses like online.cars, offer all of the advantages that a traditional dealership provides…and a whole lot more.
Below, we've reviewed five major downsides of the traditional car-buying process, and we've provided several resolutions (mostly that pursuing a vehicle online provides you with all of the advantages that a regular dealership cannot). That way, if you find yourself debating, say, Fuller Ford vs. online.cars, you'll know that the latter option is the way to go…
Downside #1: Time Commitment
We all have busy lives, and it can be tough carving out the necessary amount of time that it takes to visit a dealership. You won't only have to travel to your destination, but it can take hours perusing a business's inventory. After you've finally targeted a specific vehicle, you'll have to spend another several hours dealing with negotiations. If you're being savvy, you'll surely shop around at multiple dealerships, and this will only elongate the entire endeavor.
Resolution: By pursuing a vehicle online, customers can complete the majority of their purchase from the comfort of their own couch. This means they won't have to spend hours searching through a car lot, as they can specify their desired attributes when they make their initial inquiry.
Downside #2: Negotiations
One of the worst parts of the car-buying process is the negotiations. After all, the salespeople have surely been trained on optimal negotiating tactics, which automatically gives them the upper hand. While you have the ability to walk away from any dealership, the seller still effectively has the leverage (after all, they are the ones selling the vehicle). Ultimately, many customers drive off a dealership's lot feeling like they didn't secure the best possible deal.
Resolution: By deciding to purchase your vehicle via the internet, there's a good chance that you won't have to deal with any negotiations. Often times, these online sellers promise one-price shopping when it comes to their inventory, meaning you can take or leave an offer. Furthermore, businesses like online.cars promise a $500 lower-price-guarantee, meaning you'll be hard-pressed to find a better deal elsewhere.
Downside #3: Limited Inventory
Sure, a dealership might be stocked with a number of new and used options, providing you with plenty of choices as you're seeking your next ride. However, it's unlikely that these businesses are housing every variation of their available models. In other words, if you're pursuing amenities like a sunroof or a specific exterior color, there's no guarantee that the matching vehicle is currently sitting on the dealership's lot. Ultimately, you'll find yourself settling for a vehicle that doesn't fit all of your requirements and desires, and you'll surely be regretting your inability to find the picture-perfect ride.
Resolution: Sellers like online.cars aren't limited to one particular dealership's inventory. Rather, they can rely on a nationwide database to find a car that includes all of the attributes you've been seeking. When filling out an initial inquiry, drivers can choose from a number of features or capabilities (including year, mileage, price, make, model, trim, color, and transmission) in their pursuit of the optimal vehicle.
Downside #4: Lack of Protections
If there's one benefit that accompanies the traditional car-buying route over the online-car-buying route, it's the ability to test drive and inspect a vehicle before you make a purchase. Simply getting to view your targeted car in person may change your mind (or reinforce your decision), and a test drive will surely reveal if there are any mechanical issues occurring under the hood. Even then, there's no guarantee that you're going to be completely happy with your choice. After completing the transactions, you may find that you opted for a car with faulty mechanics, or perhaps you discover that the car actually isn't a proper fit for your specific needs. In this case, you're going to have to tolerate the car until you can afford a replacement.
Resolution: Businesses like online.cars understand that their customers don't have the opportunity to test drive and view their targeted vehicle before committing to a purchase. However, the "dealership" still provides these individuals with plenty of protections. Specifically, online.cars allow customers to retune their recently-purchased car with no questions asked, assuming it falls within their three-day, 150-mile requirement. In other words, there are truly zero risks in opting for a vehicle via this route.
Downside #5: Few Monetary Incentives
Plenty of dealerships will try to entice customers with gimmick sales or discounts, capitalizing on these individuals' ignorance as they still secure an excellent deal. No matter what these businesses may be advertising, they're still pursuing the best possible value for their cars. These deals shouldn't be trusted.
Furthermore, few dealerships are willing to provide their customers with the necessary line of credit that it takes to purchase a car. Some of these individuals might be hindered by a poor credit score, meaning they can't secure financing via a bank or credit union. The only logical route that they have is securing a car from a buy-here, pay-here dealership… which means they'll be dishing out exuberant amounts of money on interest rates.
Resolution: Most online car buyers are willing to take the risk on these customers with poor credit scores. Sellers like online.cars promise to work with customers who are struggling with their credit, promising to secure the best possible rates. Regardless of your financial situation, online.cars is focused on getting you approved for a loan.