Frequently Asked Questions Regarding Car Loans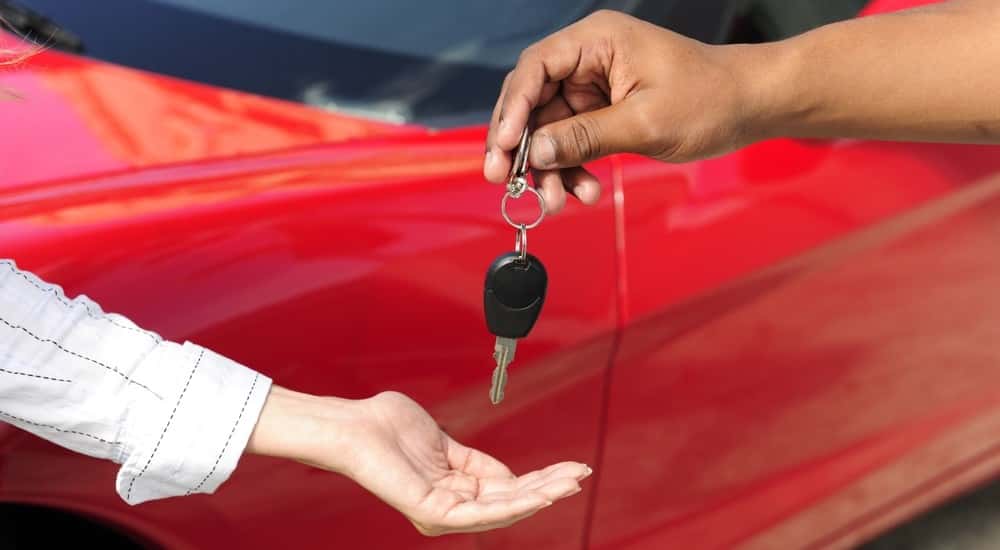 If you thought the standard car-buying process was stressful, imagine trying to also secure a loan for that vehicle while possessing poor credit. If you understand how detrimental a bad credit score can be on your finances, then you may assume that it's next to impossible for that individual to secure a loan on a car. Fortunately, it is possible, although it's important that the consumer understands the intricacies of the process before they contact a dealership or lender. Fortunately for you, we're here to help.
We've provided some answers to a variety of frequently asked car-loan-questions below, alerting you to any specifics you'll want to be aware of. This information should hopefully provide some clarity before you begin shopping around for bad credit car loans, and the advice might even help you save a chunk of money in the long run…
What are the Essential Aspects of a Car Loan?
When you're about sit down and sign the paper on an automotive loan, you'll surely be overwhelmed by the abundance of legal talk and convoluted specifics. However, when all is said and done, there are several aspects of a car loan that customers should be particular focused on, and it shouldn't be all that hard to discover these details.
Predictably, the cost of the vehicle is one of the most important aspects of a car loan. The value of your target will influence a variety of different factors, and you'll ultimately find that this directly influences your monthly payments. The car's price can also influence the interest rates, which will surely accompany any car loan. Furthermore, many dealerships will require a down payment, another monetary hurdle that you'll need to account for. Assuming you're operating within a budget, it's of the utmost importance that you account for these additional payments while calculating your allotted amount of money.
Next, the length of the car loan is essential, especially if you're looking to invest the least amount of money into the car as possible. The interest rates are occasionally based on the outstanding balance of your vehicle, and even if they aren't, it's in the customer's best interest to avoid these extra fees as quickly as possible. Sure, a longer car loan means monthly payments will be relatively low, but this also means that you'll be paying more in interest rates than necessary.
Finally, perhaps the most important aspect of a car loan is your current credit score. By possessing a glowing rating, you'll find that more lenders are willing to discuss a loan, and the accompanying interest rates won't be all that ludicrous. However, if your credit is struggling, you'll find that it's more difficult securing that loan, and any lender will surely protect themselves with higher interest rates. For some customers, this is the only option. However, by having a full grasp on your credit, you'll have a better understanding of what overall deals you should ultimately pursue.
How Do I Prepare?
For starters, as we mentioned previously, you'll want to have a full understanding of your current credit situation. By failing to understand whether your financial standing is in good or bad shape, you might accidentally opt for a poor deal.
Next, you'll want to shop around for the best possible loan offer, especially if you discover that your credit score is not in good shape. In this situation, while you should consistently expect higher interest rates, you shouldn't anticipate that all of these offers will be the same. While there are several additional factors that go into your final monthly payment (as we outlined above), the interest rates have perhaps the greatest influence on your total financial investment. In other words, finding the best possible deal is truly in your best interest.
Equally important is determining the proper price of your targeted car. There are a variety of online resources, including Kelley Blue Book, that can clue you in to a car's fair used price. This is a factor that you'll have to juggle in your pursuit of a beneficial interest rate. Some dealerships may be willing to provide financing with relatively reasonable interest rates, but they might boost the price of a car to make up for that discrepancy.
Overall, it's usually suggested that customers should focus on the total value of their car loan as opposed to the monthly payments. While securing a longer loan term might be your only logical option (especially if your monthly budget is tight), it isn't necessarily the best choice, long term.
What Should I Do First?
Fortunately, dealerships make it extremely easy to initiate the car-buying or loan-securing process from the comfort of your own couch. Many car sellers are willing to pre-approve a customer's loan inquiry directly online, meaning you can understand what you'll have to work with before you even head into a dealership. Furthermore, these dealerships also allow you to view the majority of their inventory online, meaning you can anticipate any car values while you're devising your ideal budget.
Next, as we mentioned, you should be shopping around for the best possible deal. This requires a bit of strategy, as too many loan applications can lead to a lower credit score. Furthermore, some of your impending offers won't be available for an infinite amount of time. In other words, if you strategize correctly, you'll be able to choose from the best possible deal without second guessing your decision.
What Happens If I Accept a Bad Deal?
Hopefully, you won't find yourself hindered by a pricey loan, as this has a number of negative repercussions. For starters, if you miss monthly payments, your already-struggling credit will decline even more, thus further complicating any future car purchases. A dealership might also have the right to repossess your vehicle, leaving you without a vehicle. In this situation, you'll be forced to start the buying process all over again, but this time you'll be doing so with an even worse credit score.