GM's Teen Driver Technology Teaches and Promotes Safe Driving Skills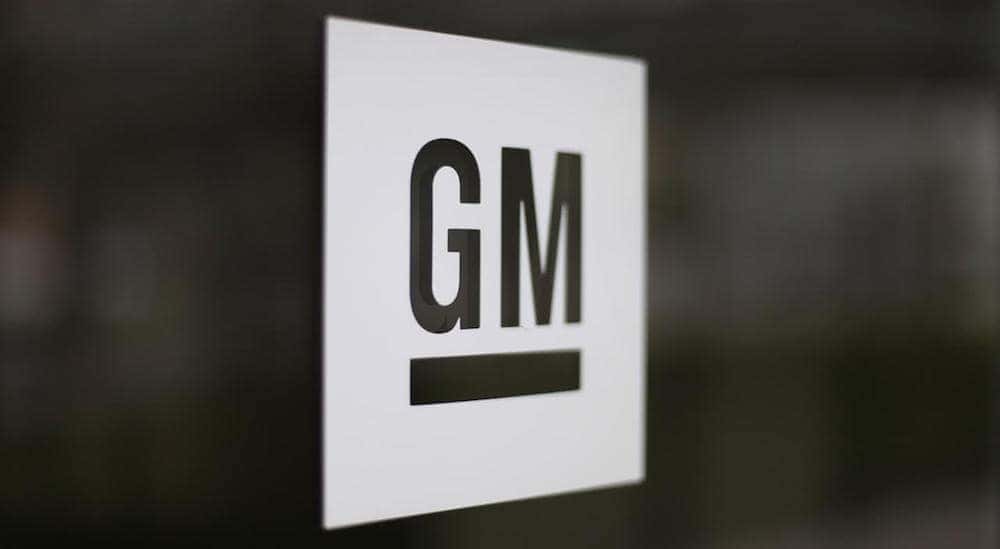 According to AAA, motor vehicle crashes account for more teen deaths than cancer, homicide, and suicide combined. This statistic is overwhelming, especially when you consider the number of lives lost and families impacted. It is because of this and other statistics like it related to teen driving that carmakers have taken the lead in developing technology to help parents help their kids stay safe on the highway. According to the National Safety Council, state laws alone are not enough when it comes to effectively addressing safety concerns related to teen driving. However, the site emphasizes a model safety network of state laws, complemented by household rules, could be quite beneficial in making more of a difference. In other words, parents must have an interactive relationship with their children for any type of safety intervention to work.
General Motors vehicles—which includes Buick and GMC models—have been at the forefront of the automotive industry in making sure safety features are a top priority, especially for younger, less experienced drivers. online.cars is a convenient way for parents to take the first step in learning more about GM's progress in developing safety-enhanced vehicles when considering their next Buick or GMC purchase, something like Borcherding Buick GMC vs online.cars.
Safety Innovations
In 2012, GM introduced Family Link as part of the OnStar suite of services. For a nominal fee of just $3.99 per month, subscribers have access to four categories of services, which are:
Vehicle locate: Allows you to track the location of your vehicle.
Schedule alert: Lets you know if your vehicle is in a specific location during a specific timeframe.
Boundary alert: Lets you know if your vehicle has remained within a defined radius.
Destination arrival/Departure alert: Know if your vehicle arrived and/or departed a specific location at a designated time.
There's no indication the Family Link feature was specifically marketed for teen drivers, and the name doesn't indicate a specific age or gender. However, over time the tool has seemed to organically evolve into a feature that gives parents peace of mind when their teenagers are behind the wheel or simply traveling with friends.
Continuing to conduct research and development around safety issues, the carmaker launched Teen Driver Technology in 2016. GM described the technology as innovative, or "a first in the auto industry" because it gives parents the ability to view their teen driver's "driving performance." And as GM safety engineer MaryAnn Beebe stated, the technology will help parents "discuss and reinforce safe driving habits." This concept aligns with the National Safety Council's analysis that family involvement is essential in changing the dynamics surrounding teens and their safety behind the wheel.
The car manufacturer incorporated the new technology in its MyLink, or Intellilink, system, which is a smartphone-integrated infotainment platform. The platform is referred to as Intellilink in Buick and GMC vehicles.
Core Components of Teen Driver Technology
GM's Teen Driver Technology takes into consideration most of the safety precautions a safe and responsible driver would want to have in place for themselves and loved ones. Benefits of the new technology can be categorized into three main areas, which are:
Programmable Features
Automatic Features Available Upon System Activation
The Report Card
First, parents can review and select the safety options they are most concerned about for their teen driver. GM provides an individualized experience which you can customize based on your needs and circumstances because when it comes to your family's safety, one size doesn't fit all. Some of the programmable options include:
Speed Warning: Necessitates a speed limit between 40 mph and 75 mph
Speed Limiter: If available, prevents speed from exceeding 85 mph
Audio Volume Limit: Makes volume adjustment to audio features to prevent distractions
Secondly, parents have the peace of mind that certain built-in features are automatically turned on when Teen Driver Technology is active. These features include, but are not limited to:
Lane Keep Assist with Lane Departure Warning
Side Blind Zone Alert
Reverse Automatic Braking
Forward Collision Alert
Finally, GM vehicles provide parents with a personalized report card for their teen driver. Like report cards or progress reports given at an educational institution, parents can assess their teen's driving by reviewing a digital footprint of each trip. The technology is designed to reset after each driving excursion. Parents can then go over this information with their teen and use it as a tool to help them continually improve their driving skills and safety awareness. But let's take this a step farther. There's an additional benefit.
Though this technology was designed to be marketed as a resource for teens behind the wheel, this can also be a tool to help parents as well, reminding them to set a positive example for their children. According to the National Highway Transportation Safety Agency, or nhtsa.org, teen drivers are less likely to be irresponsible behind the wheel when they see their parents driving and behaving responsibly. It's a win-win situation for teens and their families.
The Teen Driver Technology can be easily set up. While in park, a parent simply needs to access the infotainment screen and select "Teen Driver." From there, the on-screen instructions will guide you through the setup process. Be sure to have the vehicle's key or key fob and a 4-digit code that you are comfortable using as your personalized PIN on hand prior to beginning the setup process. If you have any additional questions, follow-up with your local dealership.
Conclusion
According to the nhtsa.gov, in 2015, 99,000 teenagers were not only involved in a motor vehicle crash but were also injured in that accident. These young lives are our future, a future that's only possible if we prepare for it now. The focus must remain on continuing the collaborative effort of the auto industry, parents and other safety advocates — individuals, businesses, and organizations — working together to support and educate our teens on how to be safe drivers. With manufacturers like GM leading the way and investing in the safety of young drivers, the future looks bright.
If you're in the market for a Buick or GMC vehicle and you want to learn more about Teen Driver Technology or any of GM's latest safety features, visit online.cars and speak to one of the site's professional team members. The site's services are designed to personalize your car-buying experience by prioritizing your needs. Additionally, online.cars gives you the peace of mind of complete satisfaction after the purchase. If you decide you're not satisfied, you have a 3-day/300-mile money-back guarantee.