How to Challenge 'Challenged Credit'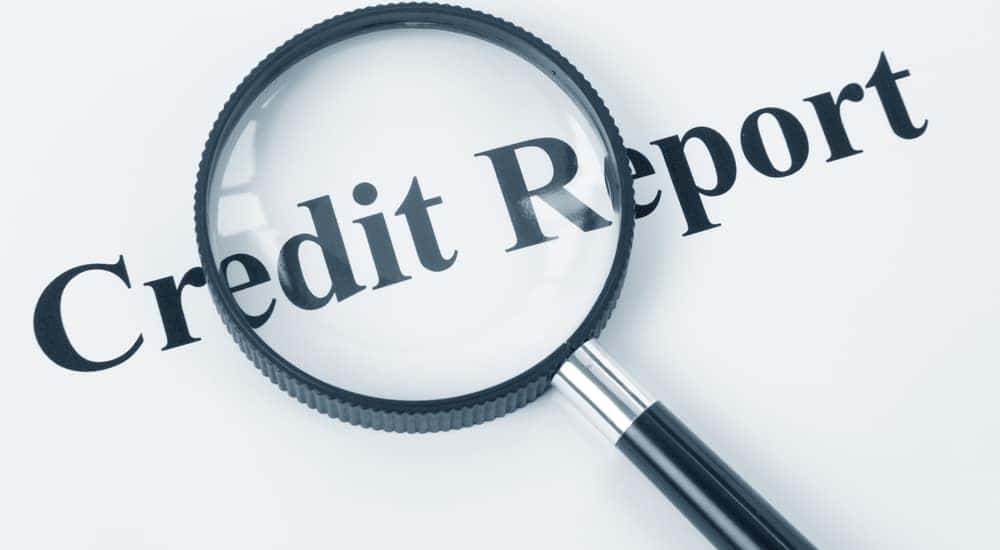 It's not uncommon for the decision to purchase a vehicle to be accompanied by a built-in sense of dread. Not only is it a massive expense (second only to buying a home, in most cases) but the overall experience can feel invasive (and even demeaning) depending on who you're working with.
But for those with challenged credit, anxiety over car-buying becomes amplified. Aside from the certainty of getting less car for their money, it can be difficult for these customers to secure traditional financing. The result is a lessened sense of entitlement and a tendency to settle, or feel pressured make concessions, prematurely.
Enter Bad Credit Car Loans. Cincinnati to Seattle, Baja to Boston, customers with challenged-credit are desperate for financing, often relying on lending arrangements that further damage their financial well being.
Two decades into the 21st century, car buying shouldn't be this way, for anyone. We've reached a point where our daily lives are so connected by technology that we can speak face-to-face from miles away, get instant approval on mortgage applications, and do all of our shopping without ever setting foot in a store.
Why do we allow the less-pleasurable aspects of traditional car-buying to diminish the joy of vehicle ownership? Why do we continue to restrict consumers, by allowing them to settle for convenience? Why are we not offering a hand-up, whenever possible?
Offering a hand-up to credit-challenged customers is exactly what online.cars aims to do.
What is online.cars?
The best explanation of online.cars might be to describe it as the Amazon Prime of car buying. While that may seem like an odd concept, it comes down to shared philosophy. Amazon founder Jeff Bezos once explained the company's mission by stating that Amazon was not in the business of selling to people. It was in the business of helping people to buy what they wanted.
Imagine how impactful a change it would make on car-buying as a whole if the dealer was less focused on selling you vehicles on their lot, and more focused on helping you to buy the car that you want.
How Does online.cars Work?
Imagine a network stretching from coast-to-coast, connecting credible dealerships nationwide, creating one massive inventory to choose from. Ultimately, that's how online.cars works, it utilizes a nationwide network of dealerships to expand its selection.
This same approach is used in terms of financing, to offer their customer the widest selection of options available. Why? Because working with a partner who has nationwide reach means that you don't have to 'settle'. It means that you will have the chance to field offers from a number of lenders to find the one that best fits your lifestyle and budget.
With Guaranteed Approval, even for those with challenged credit, online.cars reinforce their desire to help each and every customer.
And unlike Buy Here Pay Here dealerships which might prove restrictive in terms of selection, partnering with online.cars expand your options, regardless of your credit. No longer pressured to buy from the inventory they have available to them, you can use them to locate the exact vehicle that you truly want. After all, their job isn't to sell a vehicle to you, but to help you buy the vehicle that you want.
A Scenario
For an example, let's say you're interested in a Toyota RAV4, specifically a 2016 model which received a bit of a refresh for the model year. By choosing a pre-owned vehicle from an earlier model year, you're able to get more for your money. Able to afford a higher trim, your ideal would be an SE (preferably in 'Hot Lava'.
Unfortunately, you face two obstacles. First, you can't obtain financing. Second, you've scoured every local dealership and no-one has what you're looking for anyway. Even if you were to pursue a third-party lender, you know you can't get the vehicle that you want. Perhaps you can find an alternative that you like, but you'll be settling overall.
Considering that you'll already be enduring a higher interest rate, it's a shame that you can't drive around in the vehicle that you want.
Another Scenario
You've decided upon a 2016 RAV4 SE in 'Lava Red'. You log onto online.cars and enter those exact vehicle specs. They find your vehicle for you, utilizing their nationwide network of dealerships.
You've also applied for financing. With guaranteed approval, online.cars use their lender network to find you the best possible financing option. It might even be better than you had expected.
By working with online.cars you've been able to find your perfect vehicle, and the financing that you need. And with their Pricing Guarantee, you're saving yourself up to $500 compared to what dealerships are charging their well-qualified customers. Add in FREE Delivery to your door, and you've eliminated the stress from the car buying process. All because you chose a partner whose services are designed to offer a 'hand-up'.
Additional Benefits
That's right, there's more. Working with online.cars also gives you peace of mind, since all of their vehicles come with the guarantee of a clean CarFAX Vehicle History Report, and a free Lifetime Mechanical Warranty.
And if you aren't satisfied with purchase upon delivery? You have 3 days or 150 miles to facilitate an exchange, which online.cars is glad to help you with.
Don't Let Challenged Credit Challenge You
Credit issues don't make you 'less than'. In a world where 75% of full-time employees are living paycheck-to-paycheck, it's important to recognize that most households are one unplanned emergency away from missing a payment, or two.
People fall behind. It happens. What's important is that we are there to help one another, and technology allows us to extend that helping hand further than ever before. With that in mind, consider online.cars before you force yourself to settle. You deserve better than that.